There is a general tendency to term Bollywood movies as copied from the West. However, in some instances that is correct as well, but it is not always true. Hollywood is one of the biggest movie industries but Bollywood is not very far. It makes huge amount of movies every year and majority of the movies are unique and not copied. However, there are many Hollywood movies that you may do not know have been copied from the Bollywood movies. Do, you know the movies?
Here are the 10 Hollywood movies copied from Bollywood.
10. Divorce Invitation
The movie featuring Jonathan Bennett and Jamie L Sigler is a copy of a Tamil Romantic drama named Aahwanam. However, the movie was directed by the same director S V Krishnan Reddy in 2012. The Tamil Version was released in 1997.
9. Hitch
You might have loved to see Will Smith in Hitch. The 2007 movie was inspired by a popular Hindi movie named Chhoti Si Baat. Chhoti Si Baat was released in 1975 and was based on the Love Gure theme. Hitch cannot be said a total copy but it was largely inspired from this movie that people can clearly draw the similarities. Chhoti Si Baat featured Amol Palekar and Ashok Kumar in lead roles.
8. Just Go With it
The 2011 movie was released with Jennifer Aniston and Adam Sandler in lead roles. However, this movie was based on the Salman Khan hit Maine Pyar Kyun Kia that was released in 2005. However, it can be said that both of the movies were based on some similar concept of the movie Cactus Flower released in 1969.
7. Leap Year
Makers clearly rejected the claim of Copy from Jab We Met, but the storyline is exactly the same for Leap Year. The 2010 movie was released featuring Amy Adams and Mathew Goode was actually copied from the Shahid Kapoor and Kareen Kapoor blockbuster that was released in 2007.
6. Pearl Harbor
Well, you might have been fascinated about this 2001 movie but basically it was more of Sangam released in 1964 in Bollywood. The plot of the movie is similar where it is less about the war and more about a triangle love story. Only thing that separates the two movies is that the Sangam has only one friend as Pilot whereas the Pearl Harbor has both of them as Pilots.
5. Kill Bill
This is one of the most popular Hollywood movies. The plot was kind of different but the entire action sequence is similar to a Hindi Movie Abhay Starring Kamal Hasan. Interestingly, the director of Kill Bill has accepted that fact as well. Kill Bill was released in 2003 and Abhay was released couple of years before in 2001.
4. Win a Date with Tad Hamilton
This movie has the exact plot but with different tale to Rangeela. Rangeela where Aamir Khan played a role of typical Mumbai boy was portrayed in a different light. However, the love triangle between friend and a movie star was always there with this movie. Win a Date with Tad Hamilton was released in 2004 whereas Rangeela was made in 1995.
3. Fear
As the name suggests, Fear is a highly inspired by Darr where Shah Rukh Khan screams around K K K Kiran. Well, this movie was direct adaptation and majority of the plot was implemented. Fear was released in 1996 whereas Darr released in 1993.
2. Delivery Man
It is a direct copy from the movie Vicky Donor. The makers changed the plot a bit but the very basic idea of sperm donation came from the Vicky Donor. The Vince Vaughn's movie was released in 2013 and Vicky Donor hit the theaters in 2012.
1. A Common Man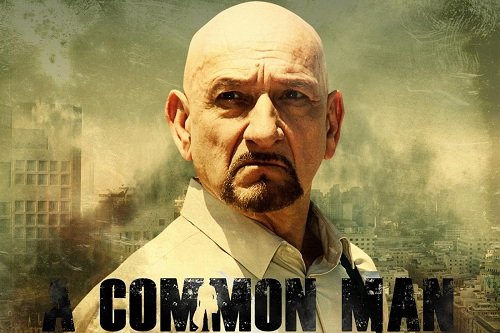 The best part of A Common Man is, it is not a copied movie from Bollywood to Hollywood. In fact, it the official remake of A Wednesday, from Neeraj Pandey. A Wednesday had Naseeruddin Shah in lead role and A Common Man had Academy Award Winner Ben Kingsley. A Wednesday was released in 2008 and A Common Man was released in 2013.
These movies show that Bollywood has immense potential and the claims of copying should not always belong to the Bollywood and neither it deserves.