Top 10 Famous Research Institutes In India
Many people are content with getting a basic education that entitles them to a job in an MNC, there are others who aspire to learn a lot more and do something meaningful in life. There are also various people who love to study further for the love of their subjects and to continue research on the same.
Here we look at the best research institutes in India.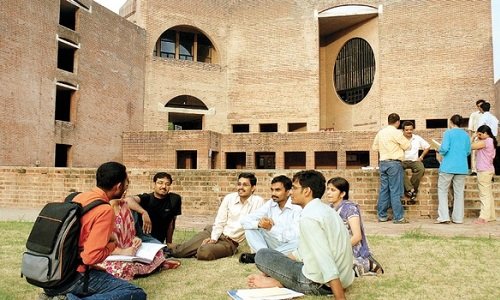 10. Tata Institute Of Fundamental Research, Mumbai

The TIFR, located in Colaba, is widely regarded as one of the best research institutes across the globe. The institution majors in three categories – Technology and Compute Science, Mathematics and Natural Sciences. There are also various departments that specialize in biological sciences, astronomy, astrophysics, material sciences, theoretical physics, and high-energy physics. The institute has some of the best professors and excellent guest faculties. Many PhD aspirants choose TIFR as their first choice.
9. Indian Institute Of Science, Bangalore
The IISB is regarded as the best institute offering innovative courses on scientific research. Various departments in the institute specialize in chemical sciences, biological sciences, mathematical sciences, physical sciences, electrical sciences, and mechanical sciences. The IISM offers graduate and postgraduate courses and is famous for its scientific research.
8. All India Institute Of Medical Sciences, New Delhi
The All India Institute Of Medical Sciences offers research courses to students in the field of medical science. All candidates looking to pursue research in the field of medical sciences should choose this government institute because of its specialty in this field.
7. Post Graduate Institute of Medical Education and Research, Chandigarh
This institute is one of the top institutes in the field of medical research. The PGIMER also offers research courses to students who wish to pursue the same. The various departments within the institute are mental health center, human reproduction, clinical chemistry, clinical parasitology, coagulation, haematology, and blood transfusion. The World Health Organization backs all of these departments.
6. Indian Veterinary Research Institute, Bareilly
This institute has been conducting research along with some of the best veterinarian scientists in the world. The institute is also renowned for producing some of the best veterinary doctors and scientists. The Indian Veterinary Research Institute conducts research in over twenty distinct disciplines.