Earlier, fans of English TV shows in India surf the Internet to watch the latest shows of American Television. But the time has changed now. English channels now telecast all major shows in India. Even some shows are telecasted on the same time zone as they are aired in the US. Due to the high popularity of English shows in India, the number of shows telecast in India is increasing day by day.
Most of us at some point in time or other has been addicted to popular English TV shows. Especially the young generation is the big fan of this shows. They watched their favorite shows on TV, online, YouTube etc. but cannot afford to miss it. There are a number of English shows aired and liked by Indians. Here is the list of Top 10 English shows watched in India which are more popular among the list.
10. Criminal Minds
This show was launched in the year 2005. Till now, Season one to nine of this show has been telecast in India. It is crime show having fast-paced. This show is considered to be its own kind since it is based on criminal's profile which is usually unknown for an audience rather than on crime. The team also works to understand the behaviors of criminals so that some steps has to be taken to reduce the crime rate.
9. Castle
Castle is another famous English show in India launched in the year 2009. Season one to six has been aired in India. This is drama show which not only entertains its audience but also having an element of surprise in it. The story is about a novelist who helps the crime detective to solve murder cases.
8. Homeland
English show Homeland started in the year 2011. So far Season one to three has been telecast.  This show takes inspiration from famous Israeli TV series Hatufim. This show has the huge fan following not only in the US but also in India. The show is center on terrorism and the people who involved in such kind of attacks with Iraqi fight at the background.
7. Modern Family
This popular funny English show launched in India in the year 2009. Till now Season one to five have been aired in India. The show is well acknowledged by Indian audience. This show is all about three different families which are facing different kinds of struggles in day to day life. Due to its unified story and appealing characters, the show popularity is increasing continuously.
6. Mad Men
This famous English show set in 60's advertising agency. The show chiefly focuses on Don Draper, the main character of this program. The show revolves around his past struggles of life, his work, his love towards a lady, about his colleagues and their dysfunctional lives. The show was launched in the year 2007 and so far Season one to six has been aired on Indian television.
5. Grey's Anatomy
Grey's Anatomy was launched in the year 2005 and so far One to nine season has been aired in the country. The show primarily revolves around the doctor's lives, the drama going on inside as well as outside operation theater. This how not only shown how different characters save each other lives but also shows the low part of their life.
4. Hannibal
Hannibal is  Psychological thrill English show which shows the relationship between an FBI investigator and one of the charming villain of all time Hannibal Lecter. Currently, Season one and two has been aired in India and launched in the year 2013.
3. Games of Thrones
This huge fan following English show launched in the year 2011 in India. So far season one, two and three have been telecast on Indian television. There is no subject left which this show does not touch in its episode. Every episode of the show will show you a different kind of journey be it love, pain, lust, religion, loyalty, mercy etc. Excellent performance shows by the characters which helped to gain the huge fan following in India.
2. House of Cards
House of Cards is another popular English shows in India. Till now only two seasons i.e. Season one and two have been aired in India but the popularity of the show is going on increasing. It was launched in the year 2013. Famous Robin Wright and Kevin Spacey plays the lead roles in this show. The show won several awards and took inspiration from a novel name House of Cards
1. The Big Bang Theory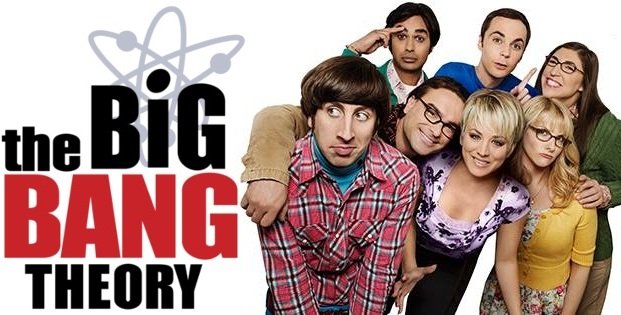 This famous show has rated one of the best English show so far.  The show was started in the year 2007 and till now Season one to seven have been aired on Indian Television. This program shows the just opposite of the general notion that nerds are boring.