Webcam is a video camera that streams in the images live through a computer. It is a video camera connected to the internet and is widely used around the globe for live chatting such as through Skype or Google Talk. Laptops and all-in-one desktops have in-built camera and do not require a webcam, but most of the conventional desktops are not provided with a built-in-camera. Such desktops require a webcam for live streaming. The customers nowadays prefer an HD quality webcam for their desktops.
This is the list of the top 10 best webcams for live streaming in India with price.
10. Docooler
This webcam does not provide an HD resolution and shoots in the 480p standard definition. The camera is not for those who are looking for a great quality HD resolution but it is good for its price of just Rs 876. The camera can be focused manually and has a satisfactory functionality. This camera is appropriate for kids and students who do not have too much money to spend.
9. Gear Head WC8500HD
Gear Head WC8500HD shoots images in 8 megapixels and videos in HD quality. The video and image quality provided by the webcam is fairly good. The webcam is not able to support 30 frames per second in HD quality which makes it necessary for the user to downgrade the resolution to 720p. The webcam lacks face tracking feature though it is able to focus automatically. It also does not have the other features such as facial recognition and one-click uploading to social networking sites. It comes with dual noise-cancelling headphones. The webcam is priced at Rs 1350 and is an affordable camera for Skype chatting.
8. Defender HD
Defender HD provides a resolution of 720p. The webcam provides echo cancellation and digital noise reduction. The webcam has a 360 degree rotary view scope and can be easily fixed on desktops and laptops. The webcam has auto white balance feature for using in dim light. The glass lens is coated with a four layer film which enhances the quality of the video. It is compatible with Windows XP,Vista, 7, 8 and 10.  Defender is priced at Rs 1485.
7. Hue HD Camera
Hue HD Camera has bendable stand and can be used both as a webcam and a document camera. The camera can be pointed towards any direction by turning the swivel neck. The highest resolution provided by this webcam is 720p. The webcam can maintain its resolution at 30 frames per second and is good for video chatting. Some important features of this webcam include noise reduction for peaceful video calling and real time correction of lighting. The webcam cannot zoom into an object and also lacks face tracking feature. It is priced at Rs 3309.
6. TeckNet C0
The webcam provides a resolution of 720p. The webcam is equipped with noise cancelling feature and can rotate 180 degrees horizontally and 360 degrees vertically. The camera offers automatic adjustment of exposure and automatic face tracking. It also provides white balance for a clear video in poor light. The camera is good for everyday use but is not suitable for professional meetings or conferences. Its price is Rs 2190.
5. Creative Live! Cam Chat HD
The webcam provides good image and video quality. The webcam can shoot and stream a video at a resolution of 720p at the speed of 30 frames per second. The sound quality has also been found to be excellent. The voices heard through this webcam are devoid of all the ambient noises which make them very clear for the hearer. Focusing needs to be done manually by the user. The webcam with a price of Rs 2323 is relatively cheaper than similar webcams.
4. Logitech C615
Logitech C615 is a fully HD webcam with a resolution of 1080p. The webcam has a "fold and go" design which makes it very convenient for travelers. The webcam is capable of swiveling a full 360 degree turn and has also been incorporated with an autofocus system. The camera provides 8 megapixel of static shooting. It is priced at Rs 5150.
3. Genius WideCam F100
This webcam provides a wide field of view and can be easily used in a conference room. The camera can shoot at a resolution of 1080p at a speed of 30 frames per second. The image quality is excellent and has a solid design. The audio quality of the camera is also very good. The voices are heard loud and clear through this webcam. The ambient noises are reduced appreciably which makes for a good conversation. Its price is Rs 4150.
2. HP HD 4310
This webcam is known for its excellent video quality. The camera is able to maintain a resolution of 1080p at the speed of 30 frames per second which makes the video clear on most screens. The image resolution is also high at 13 megapixels. It is equipped with autofocus and face tracking features. It is priced at Rs 6090.
1. Logitech HD Pro C920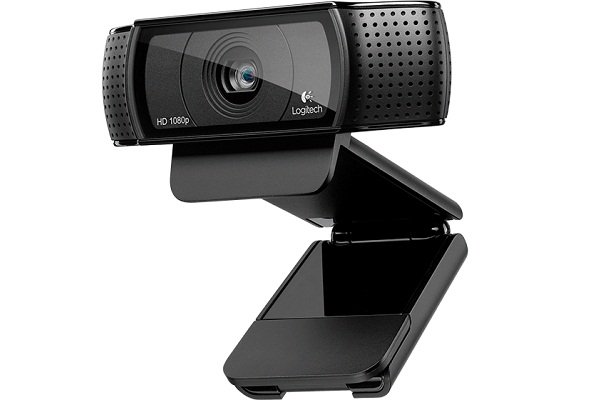 Logitech HD Pro C920 provides a full 1080p HD resolution and streams the video at the same resolution at a speed of 30 fps. It has automatic low light compensation feature along with motion detection and face tracking features. The camera also shoots high resolution still images of 15 megapixels. The price of this webcam is Rs 8090.
Webcams are high on demand in the market for a variety of purposes. These were some of the top brands available for them.