Top 10 Best Tata Cars in India
Tata being a home company has grasped the Indian market broadly with many users. It has attracted many customers due to its affordable price, utmost comfort and high performing engine.
Here are Top 10 Tata Cars in India:
10. Tata Bolt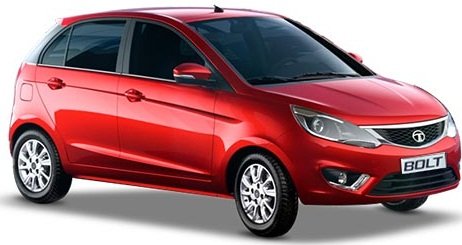 It is a hatchback model with both petrol and diesel variants. The petrol Bolt has 1.2 turbocharged petrol with 89 bhp and 140Nm of torque. It contain 5 speed manual. When we talk about diesel variant, it has Quadrajet 1.3 diesel with 74 bhp with 5 speed manual. It comes with electronic power assisted systems and great brake performance. It has a boot space of 210L along with comfortable interior and multi information display. It gives mileage of 22 kmpl along with a price ranging from Rs 4.42 to 7.39 lakh.
9. Tata Indica eV2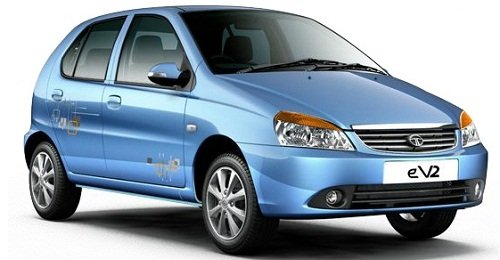 It is one of the most sold hatchbacks on Indian streets with chrome grille and exterior supreme body with stylish headlamp. Tail – lights are also stylishly built and the car is extremely comfortable on inside. It has two diesel variants with CR4 engine with 69 bhp and the 1405 cc BS III engine with 48.2 bhp. It has power steering along with dual path suspension. The price range between Rs 3.96 to 5.42 Lac.
8. Tata Indica eCS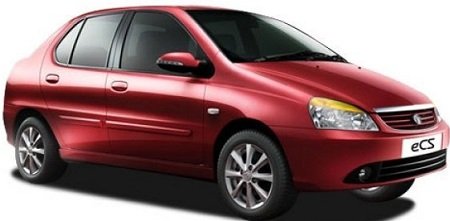 It is another popular Tata product seen on Indian streets with its classic sedan styled body. The headlight and bumpers are designed in a very classic way to enhance the look of the car along with enticing fog lamps. It has alloy wheels and its fresh sedan look adds to its aesthetics. It comes in both petrol and diesel variant where diesel ones are more preferred. It gives a mileage of 25kmpl, and the price range between Rs 4.89 to 6.76 Lac.
7. Tata Vista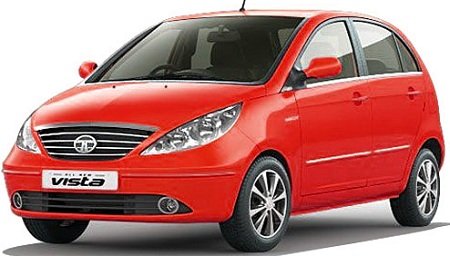 It is a hatchback model but comes with powerful engine that gives good and brilliant performance. It comes with two different variant of diesel with powerful engines of Quadrajet diesel engine of 1.4L TDi and one 1.2L Safire engine. The engine is coupled with 5 speed manual transmission along with suspension system. It comes with mileage of 21 Kmpl with price ranging from Rs 4.84 to 6.53 kmpl.
6. Tata Manza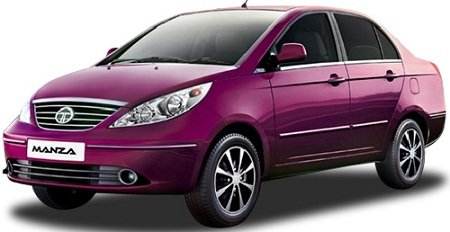 It is an affordable and user friendly Sedan, with an amazing look and top class features. It has a powerful 1.4L I-4 diesel engine with 4 cylinders and powerful performance through its 1368cc. It has 6 speed manual transmissions, with spacious interiors and elegant outer chassis. It gives a mileage of 21 kmpl. It is priced between Rs 5.73 to 8.98 Lac.
5.  Tata Zest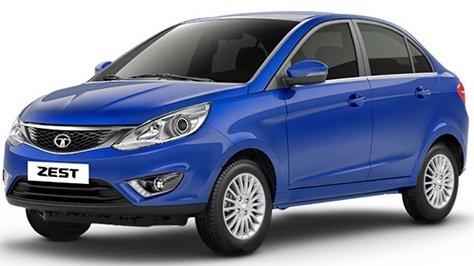 The design of this sedan like car is outlined with elegant and concrete chassis along with premium look accompanied by LED lamps and has 15 inch alloys. It has dual air bags and spacious interiors. The Zest diesel has 89 bhp with 200Nm of torque along with F-Tronic 5 speed automated manual transmission and its petrol variant has turbocharged Multi point Fuel Injected engine. The price range varies from Rs 4.88 to 8.56 Lac.
4. Tata Aria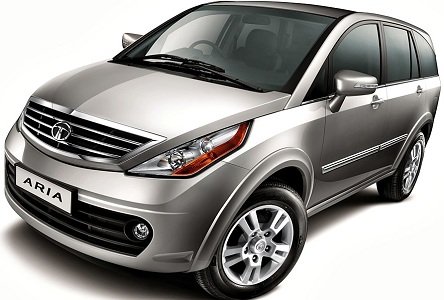 It is a new and next generation crossover with blend of sedan and SUV with great looks and performance. It has dynamic roofline with a strong body along with comfortable and spacious interiors. It has 2.2 L VARICOR engine with variable Geometry Turbocharger which gives 149 bhp and maximum torque of 320 Nm. It gives mileage of 15kmpl with price ranging between Rs 10.12 to 15.96 Lac.
3. Tata Sumo Gold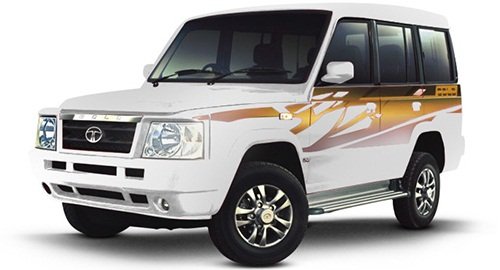 It is one of the strongest car from Tata which is suitable for Indian Roads and is a SUV with power and performance. It is a hulky and huge vehicles which has bold head lamps and durable exteriors for rough use. It is spacious and comfortable and can accommodate upto 8 people. It has turbocharged engine with superior torque with 2956 CC along with 5 speed automatic transmission. It gives a mileage of 14kmpl and the range starts from Rs 6.14 to 8.27 Lac.
2. Tata Safari Dicor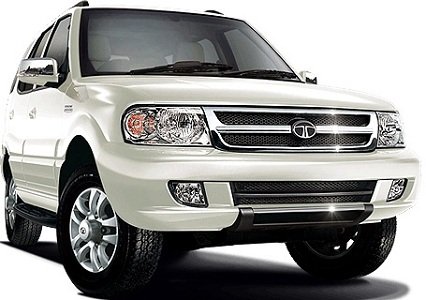 Talking about TATA, it remains incomplete without the mention of TATA Safari Dicor which is one of the most popular and grandeur vehicle from TATA. It has dominated Indian Household with its magnificent, bold and durable performance along with its complete masculine build up. It is perfect SUV which is comfortable and spacious. It has a powerful 2.2L diesel engine with Variable Turbine Technology along with 2179 C and 138.1bhp. The price ranges from Rs 8.53 to 10.45 lac.
1. Tata Safari Storme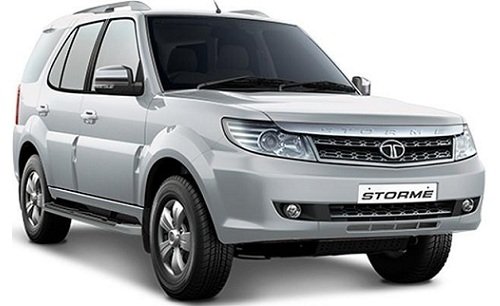 It is a classic SUV from Tata which is known for its muscular looks and bold features, that works well with rough and patchy roads. It has stylish frontal grilled along with a rock solid body on the exterior. It has excellent safety standards and doesn't compromise on ones safety with ultra comfort. It has a strong 2179 cc 16 valve VTT VariCOR diesel engine with 138bph. The price ranges between Rs 9.97 to 14.94 Lac.