Spice in an India Mobile manufacturing company that offers phones within a budget and at convenient rates but is loaded with all advanced features. The phones are designed for Indian Markets and its cost effective range makes it possible for everyone to pocket a smart phone. The mobiles are powerful, designed elegantly and completely user friendly.
Not everyone can purchase expensive smart phones and understanding the importance of Smart phones, Spice has launched its budget range. If you are planning to buy a smart phone without burning a big hole in pocket, here are the best 10 Spice smartphones you can eye on.
10) Spice Style 275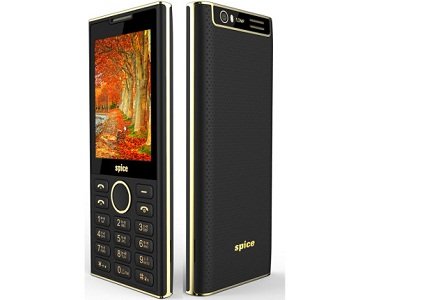 Price – Rs 1430
Have you ever imagined getting a phone at such low price? This is for real with Spice mobiles and this phone is highly pocket-friendly. It is user friendly and offers the minimal basic features required by user not very comfortable with high end smartphones. It has a display of 2.8 inch along with 1.3MP rear camera. The battery last for longer time and comes with all the basic features.
9) Spice M-6112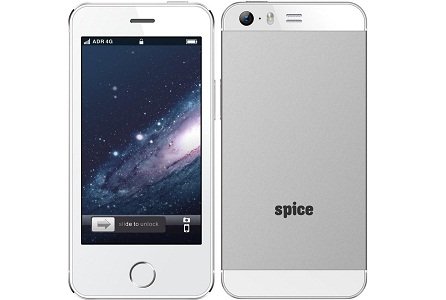 Price – Rs 1,999
A phone is handy and convenient but not everyone requires the load of hefty apps and is uncomfortable handling a full featured smartphone. This phone has been designed for people who seek more than a basic phone but aren't looking for complexity of a smartphone. It offers a display of 4.0 inch, rear camera of 1.3MP and offers memory space to save data. It runs on 1000mAh lithium ion battery for its efficient usage.
8) Spice Xlife 431Q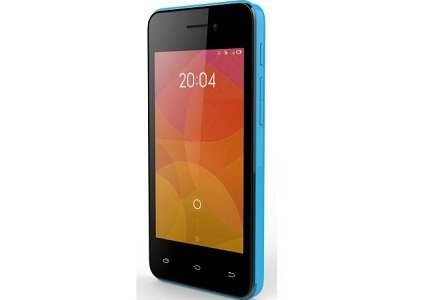 Price – Rs 2,599
It is one of the most affordable smartphones that runs on 1.2GHz Quad Core processor and is powered by Android Kitkat. It supports 3G internet connectivity to get your online work done in jiffy and offers a storage space of 4GB ROM and 512MB RAM. The 5MP camera gives one ample opportunity to click pictures by go. The phone has a display screen of 4.0 inch.
7) Spice XLife M5 Pro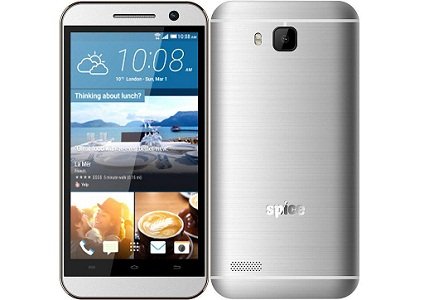 Price – Rs 3,255
This phone will hold your breath  because it is not only pocket friendly and is upgraded with all the latest features like 1.2GHz Quad Core processor and is powered by latest Android Marshmallow. It comes with inbuilt memory of 512MB RAM and 8GB ROM with perks of 5.0 inch display screen. It offers a rear camera of 8MP for clear and precise pictures and has many features at a very affordable price.
6) Spice Xlife 425 3G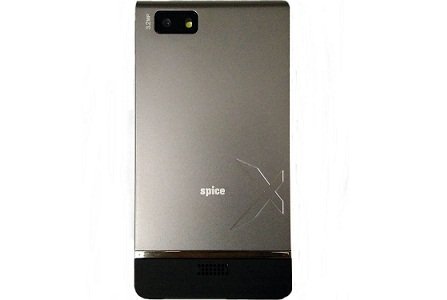 Price – Rs 2,599
The phone is powered by Android Lollipop and supported by high performing 1.3GHz Dual core processor for good speed. It boosts of 512MB RAM along with 4GB ROM. The phone supports blazing speed of 3G for super fast internet connection and ensures visual clarity via its sharp resolution and screen of 4.0 inch. It is equipped with 3.2MP primary and 1.3MP front camera and runs on 1400 mAh lithum ion battery.
5) Spice Smart Flo Mi-403e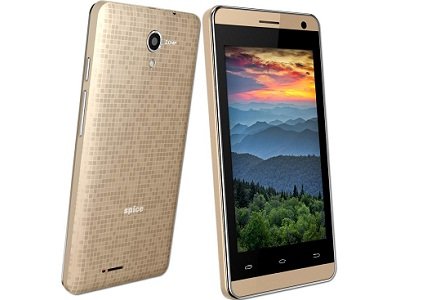 Price – Rs 2,399
The phone is very reasonably priced and gives a great performance via its 1GHz processor and boost of 256MB RAM space. It provides a display screen of 4.0 inch and is supported by 1400 mAh made of lithium ion. It is powered by Android Kit Kat and comes with a rear camera support of 2MP and front camera of 1.3MP. It has radio and other basic features to keep the user engaged and entertained.
4) Spice Electro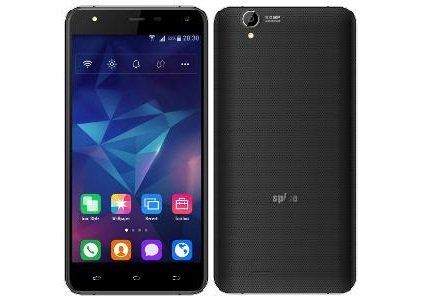 Price – Rs 4,999
The phone is a low budget smart phone that runs effortlessly on 1.3GHz Quad Core processor and is powered by Android Lollipop. It offers a large display of around 5.5 inches and comes with a primary camera of 5MP with LED Flash support. It is supported by powerful 5000mah Li-ion battery for longer talktime, supports 3G connectivity for high speed internet and has 8GB ROM storage space for efficient data saving.
3) Spice X-Plore 525Q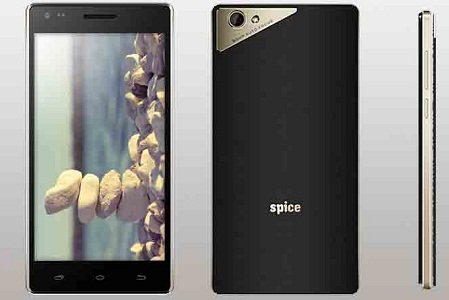 Price – Rs 4,999
The phone is one of the best from Spice collection as it is powered by Android Lollipop for its high speed running and runs on 1.3GHz Quad core processor for uninterrupted performance. It comes with a display size of 5.0 inch and supports a primary camera of around 8MP with LED flash. It has sensors for various purposes, supports 3G internet speed and comes with 8GB ROM support.
2) Spice Stellar Xlife M5 Plus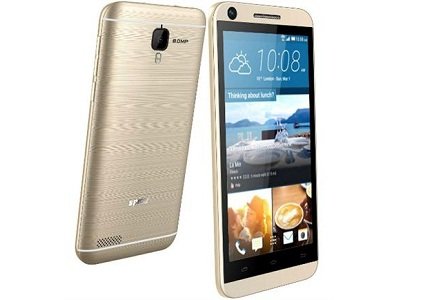 Price – Rs 4,250
The phone is cheap and convenient with 1GHz dual core MediaTek MT 6572M processor and is powered by Android KitKat OS. The phone has a storage space of 512 MB RAM and 4GB ROM and supports internet connectivity of 3G. It has a display of around 5.0 inch and supports 8MP primary camera with dual LED flash.
1) Spice Xlife Dragon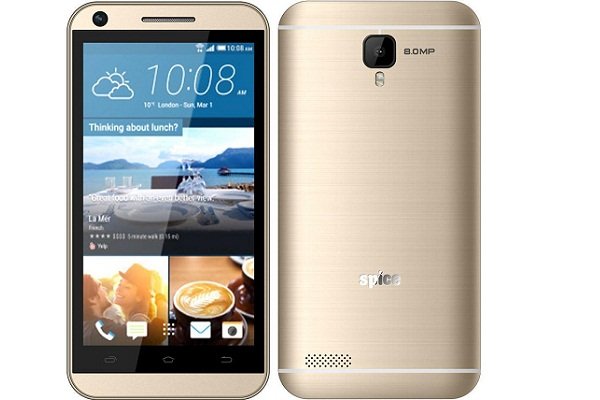 Price – Rs 3,799
The phone runs on powerful 1GHz Dual Core MediaTek MT6572M processor and boost of 512 MB RAM. It is powered by Android Lollipop ensure smooth running of the phone and takes care of the visuals via its 5.0 inch display screen. It comes with 8MP primary camera with LED flash and secondary camera of 2MP.
Save
Save