In this 21st century where technology up gradation and modernization is taking place at that point in time, the use of a non-renewable source of energy is alloom so increasing day by day. The day is not far when the world will face the major crisis of renewable energy, but as we moved forward the world came with the alternative source of energy this source of energy is known to be renewable energy.  Due to this depletion, the cost of consuming such energy in the form of fuel and electricity is increasing at an increasing rate and also the chances of frequent cut off also increasing in some areas as a result of which it gave rise to the use of alternative source of energy.
There are many alternate sources of energy among them Solar energy is the most efficient and effective one. However, the cost of installation a solar panel may be the expensive one but it is a one-time investment for long time betterment.
11. Moser Baer Photovoltaic Limited
Moser Baer Photovoltaic Limited is the company who is in the field since from 1983. The company mainly deals in providing various service which is of international standards which including CE, CEC, ETL, FSEC, IEC, JET, JIS, MCS, UL and many others quality service. The company headquarters is in Delhi and operating in selected region around the globe with more than 7000 expert employees.
Website- www.moserbaersolar.com
10. Amini Solar Private Limited
Amini Solar Private Limited is typical solar panel manufacturing company in India which established in the year 1993. The company headquarters is in Kerala deals in manufacturing Solar PV modules, indoor and outdoor solar lighting and balance of system for solar photo voltaic system. The company though established many years back but started it manufacturing pursuit from the year of 2002. And at a few time of span it started capturing the market by delivering quality and standard solar products.
Website- www.ammini.com
9. XL Energy Limited
XL energy limited formerly known as XL Telecom and Energy Limited started its operation as a private business player in the year 1985 with its headquarter in Hyderabad. The company intensively deals in providing a wide range of solar-related products since from 1990. The company innovative characteristics towards harnessing solar energy with the help of ideas from the group of expert have helped them to deliver and install more than 75MW of solar energy across the globe.
Website- www.xlenergy.co
8. NPEC Limited

NPEC limited who had started their venture as wind Energy Company in the year 1989 with its headquarter in Chennai. The company is the first to provide 250 kW of energy by supplying 4000 wind turbines in the country. It is the first company to have an ISO 9002 certification in the field of producing wind energy. The company specializes in providing the solution for installing rooftop solar system according to the requirement of the client, solar PV panels, and batteries.
Website- www.nepcindia.com
7. Kotak Urja
KotakUrja (Energy) is the company mainly deals providing Solar PV modules, thermal collectors and solar products used for agriculture, home, and industry from its incubation year 1997 and opened its main branch in Bangalore. The company is the expert in designing and engineering both solar PV system and thermal system.
Website- www.kotakurja.com
6. Central Electronics Limited
The company established in the year of 1974 within the premises in Sahibabad, Uttar Pradesh. The company with its years of experience and delivering quality in the field of solar energy has led them to receive the certificate of international level of solar panel manufacturing by the TUV Rhineland, Germany.
Website- www.celindia.co.in
5. Microsol Power Private Limited
Microsol Power Private Limited is one of the leading solar panel and solar photovoltaic system manufacturing companies in India till now. The company started its venture to deliver the quality solar cell for industrial or for residential use in the year 2000 within the state of Andhra Pradesh. The company provides a wide range of quality products ranging from 120mm to 150mm of the crystalline solar panel of 3.3 watts PV models.
Website- www.microsolpower.com
4. Bharat Electronics Limited
Now, in our list of top 10 solar panel manufacturing companies in India the company acquiring the top 3 position is known to be the best in every aspect, among them the BEL (Bharat Electronics Limited) with its great innovation providing international products of solar panel at many affordable rates as compare the other solar manufacturing industries in India. The company is wholly a government based company started many years back i.e. 1954 in Bangalore.
Website- www.bel-india.com
3. Loom Solar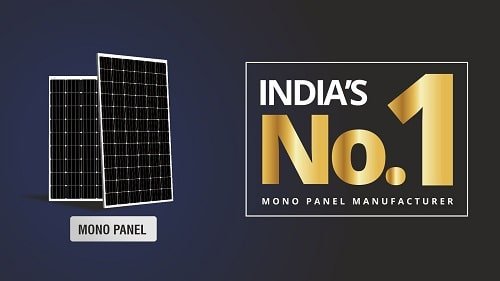 Loom Solar Pvt Ltd is India's Most popular brand in solar, it was founded in 2018 in Faridabad, Haryana. Loom Solar is one of the fastest growing startup in Residential solar space having presence in more than 700 cities. Loom Solar is known for making high efficiency mono crystalline solar panels and Grid connected AC Module.
It is certified as a startup by Government of India. The Products of Loom Solar is made in ISO 9001:2015 Certified Factory based out at Sonipat, Haryana, Loom Solar offers widest range of solar panels from 10 watt to 350 watt. These panels are ROHS and CE Certified.
Loom Solar products are easily available across India and on ecommerce platforms such as Amazon, Flipkart, and Loomsolar.com website.
Loom Solar Panel Price List
Loom Solar panels are available in 10 W to 350 W poly and mono crystalline and the price of Loom Solar panels varies from INR 35 to INR 75.
| | | |
| --- | --- | --- |
| Model | Price(₹) | Per Watt (₹) |
| Loom Solar Panel 10 Watt | 750 | 75 |
| Loom Solar Panel 20 Watt | 1300 | 60 |
| Loom Solar Panel 40 Watt | 1900 | 48 |
| Loom Solar Panel 50 Watt – Mono crystalline | 2400 | 48 |
| Loom Solar Panel 125 Watt – Mono crystalline | 6000 | 48 |
| Loom Solar Panel 160 Watt | 7000 | 44 |
| Loom Solar Panel 180 Watt – Mono Crystalline | 8500 | 47 |
| Loom Solar Panel 330 Watt | 11500 | 35 |
| Loom Solar Panel 350 Watt – Mono Crystalline | 13000 | 37 |
| Loom Solar 350 Watt grid connected AC Module | 25000 | – |
Features:
Best in Class Efficiency: Innovative cell technology ensures optimum solarpower generation providing high value for money upto20%.
Outstanding Durability:With its newly reinforced frame design, Loom Solar panels can endure a front load up to 6,000Pa, and a rear load up to 5,400Pa.
Enhanced Performance Warranty:After 25 years, Loom Solar panels are guaranteedat least 80% of initial performance.
Excellent Low-light Performance: Built with high quality glass and solar cell, mono-crystalline gives higher performance in low-light and cloudy weather.
Aesthetic Roof:Loom Solar panels have been designed with aesthetics in mind. It can increase the value of a property with its modern design.
Application: Perfect for charging 12V (40AH-200AH) battery and running Lead Acid and Li-Ion battery
Advantages of Loom Solar Panel:
Strong Brand Equity
Latest Technology Products – Mono crystalline solar panels & Grid Connected AC Module
Certified by ISO 9001-2015, CE, Startup India & RoHS
1000+ Dealer & Distributor Network
Website: https://www.loomsolar.com/
2. Bharat Heavy Electricals Limited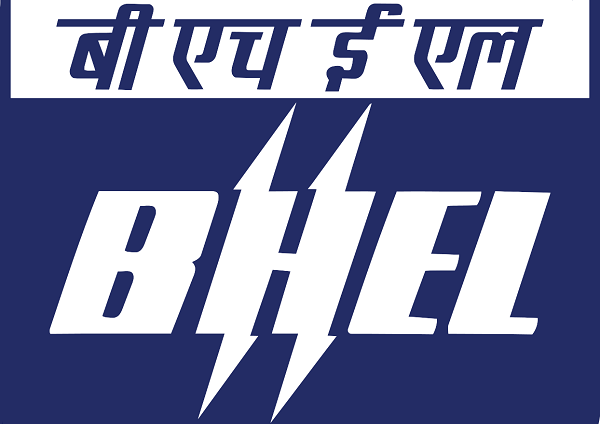 Bharat Heavy Electricals Limited is the company that started way before back in the year 1964 under the central government and deals in manufacturing Solar cells, PV modules, and much more. The company headquarters in Bangalore.
Website- www.bheledn.com
1. TATA BP Solar India Limited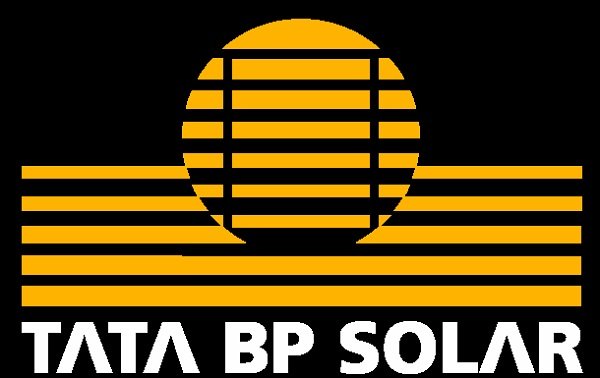 TATA BP Solar Limited is one of the wings of biggest industrialist company in India TATA group of company. The company started its venture in the year 1989 with a mission and vision to make the country levy on the alternate source of energy. Today the company has more than 15 manufacturing units and 9 regional offices around the country who are engaged in delivering quality and standard product. The company due to its quality assurance and the high-grade standard solar panels has helped them to get certified with ISO 9001 and ISO 14001.
Website- www.tatapowersolar.com
In India also the people are facing the problem of electricity in respect to cost and frequent cuts off, so in order to overcome this government of India introduced Jawaharlal Nehru National Solar Mission in order to promote the use of solar energy in the country. This initiative taken by the government gave rise to many solar manufacturing companies in India but among them, there are few who provide quality assurance with great heat resistance. The below-listed manufacturing companies are listed in the top 10 solar panel producing company in India which will help in guiding to install quality and standard solar panels at one's office, homes or at any places.