Latest Android handsets come with more processing power, and of course a higher amount of RAM for better multitasking management. New Android flagship handsets equip 4 GB RAM so that the app processing and multitasking occurs butter smooth, at the same time the overall usage experience gets much better. Here's a list of top 10 smartphones in Indian market that equips 4 GB RAM.
1. Huawei Mate 8
This giant phablet has a 4 GB RAM chip built in, it's high speed thus there will be practically no delay. The display on this handset is 6 inches, practically makes it almost a tablet. The cameras are 16 MP on rear and 8 MP front facing selfie camera. Apart from the 4 GB RAM chip, it has 2.3 GHz octa-core HiSilicon Kirin 950 CPU. Expected price – Rs. 24,999.
2. OnePlus 2 (64GB)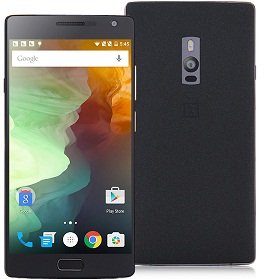 Flagship killer of 2015 came equipped with a 4 GB RAM on the 64 GB memory variant only, the 16 GB base model had a lower 3 GB RAM. However, OnePlus 2 couldn't have cut it like the predecessor OnePlus One, yet the handset is very much worth its price. It has Snapdragon 810 CPU, 5.5 inch IPS LCD display, 4G LTE connectivity etc. Price – Rs. 24,999.
3. Oppo R7 Plus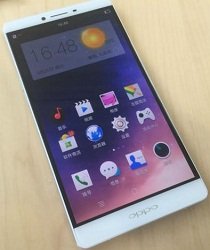 There are two RAM variants of Oppo R7 Plus, the version with 64 GB internal storage comes with a greater 4 GB RAM. The handset is very well built, feels premium and acts very snappy due to the higher amount of RAM. It runs on Android 5.0 Lollipop, expected OTA update to Android 6.0 would probably arrive soon. Price – Rs. 27,999.
4. LG V10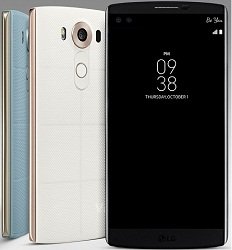 LG V10 is a flagship level iteration from LG, with 4 GB RAM as a standard primary memory option and also it comes with removable battery and external microSD card options – something that even the very productive flagships lack these days. It runs on a hexa core 2.2 GHz Snapdragon 808 CPU. Price – Rs. 37,000.
5. Xiaomi Mi Note Pro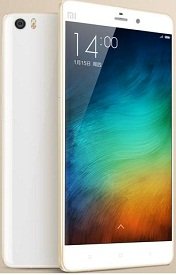 Xiaomi has been making great smartphones for a quite long time now, this Mi Note Pro is a very powerful iteration of their handsets. There's only one RAM option – 4 GB, along with the only storage option – 64 GB ROM with no external card slot. This handset is powered by Snapdragon 810 CPU. Estimated price – Rs. 32,900.
6. Sasmung Galaxy Note 5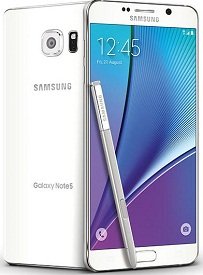 Samsung Galaxy Note 5 is the most productive smartphone of the year. RAM on this handset is 4 GB, with Samsung's proprietary Exynos 7420CPU. S-pen makes the Note 5 a very productive gadget for the people on the go. Price – Rs. 43,990.
7. YU Yutopia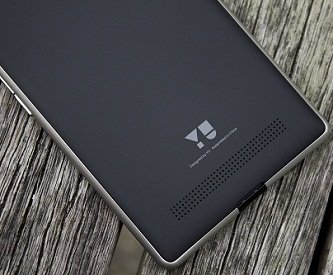 YU Yutopia is more flexible with developers and technology geeks, because it runs on Cyanogen Mod variants of Android ROMs. Out of the box, this one has Android 5.1.1 OS and the RAM is 4 GB – the combination is astonishing in terms of performance and smooth multitasking. Price – Rs. 29,475.
8. Samsung Galaxy S6 Edge Plus
Bigger size, curved display – that's not the only selling point for this handset; it has a higher 4 GB RAM than its smaller iteration. It runs on Android 5.1.1 Lollipop OS, has 5.7 inch AMOLED QHD display and is powered by Samsung Exynos CPU. Overall – a great package with 4 GB RAM. Price – Rs. 52,794.
9. Asus Zenfone 2 ZE551ML (4 GB)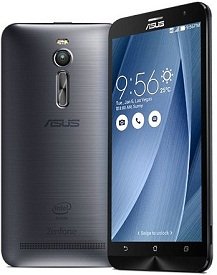 Of many variants, the Asus Zenfone 2 ZE551ML comes packed with a 4 GB RAM. There's a similar model with 2 GB RAM as well, thus a buyer should properly check whether they are getting the 2GB or the 4GB version. Smoother multitasking is the specialty on ZE551ML variant. Price – Rs. 19,299.
10. Lenovo K80
With a 4 GB RAM chip and Intel Atom quad core CPU, Lenovo K80 is certainly going to make a prominent footprint in this market. The handset has a 4000 mAh li-po battery as well, for the best performance. Expected price – Rs. 18,400.
Conclusion
Few handsets are still not released in India yet, but will be very soon, thus those are marked with an expected price tag.