Top 10 Best Power Generation Companies in India
Bulbs are many but the light is one. In fact, notonly bulbs, if you look around, from your music system to refrigerator, from television to the sandwich toaster, you'll see how this one electric power plays itself so beautifully in our lives. For a modern day man, electric power is almost theelan vital of his survival. Isn't this interesting? I guess so. Well, far more interesting than this insight isto know about where this angelic, realm of the power, that is,electricity, is generated.
Yes, this is not at all mystical. There is an entire power sector dedicated to this, and there are power generation companies that do this. Their power plants are the central spots where power is generated.
Come along, let's take a virtual tour of Top 10 reputed Power Generation Companies spread across India.
10. SJVN Limited
SJVN Limited is one of the key players in Indian Power Industry. It is a joint venture between the Government of India and the Government of Himachal Pradesh.
SJVN operates the largest hydro power plant located in Nathpa Jhakri, Himachal Pradesh and offers a total power generation of 1,959 MW.
Website: http://www.sjvn.nic.in
9. Neyveli Lignite Corporation Limited
NLC Limited is a Navratna Company that comes under the Ministry of Coal. Along with power generation, the company is also engaged in ignite mining.
It currently operates on the capacity of 4,293 MW power and over 30 million tonnes of lignite per annum. It has three thermal power stations located in Neyveli, Tamil Nadu and Rajasthan.
NLC resides in the heart of South India as much as that of its electricity.
Website: https://www.nlcindia.com/new_website/index.htm
8. Torrent Power Limited
Torrent Power serves with its major consumer base in Gujarat, around 28 lakhs. It currently runs four power plants, one on wind and three on thermal energy. Apart from Power generation, it also deals in power transmission.
It operates on a capacity of 3,202 MW and as seems, the company is on a sure shot way to excel the power industry of India.
Website: http://www.torrentpower.com
7. JSW Energy Limited
JSW Energy started operating from the year 2000. As of now, it comes in the list of one of the top-of-the-line power producers in the market. This is self evident of its long way to go!
Currently, the company operates on 4,531 MW of power generation capacity. Their cutting edge technologies and sustainable environmental development measures were obvious to land them here in Top 10!
Website: http://www.jsw.in/energy
6. Reliance Power
Reliance, the name itself is synonymous to trust and reliability, that, in actual also, is the case. Established in 2007, the company indeed strives for excellence.
It currently generates a power of 6,000 MW. From wind to solar and thermal, Reliance's portfolio comprises of a five projects.
Website: http://www.reliancepower.co.in
5. Adani Power Limited
Adani Power seems to kick away the milestones with its plants spreading nationwide at such a quick pace. Adani's plant in Mundra, Gujarat is the largest coal-based power plant in the country.
With an installed capacity of 10,480 MW, Adani becomes the largest private power producer of India.
Website: http://www.adanipower.com
4. NHPC India
How many times have you travelled in railways and wondered where do those fans get electricity from? Not many, I guess. Next time, you will. Because now you know that Northern Railways is one of the clientele of NHPC. Interesting, isn't it?
With over 27 beneficiaries PAN India, NHPC generated a power of 23,683 MU in 2015-16.
Apart from many hydro and Geothermal projects, NHPC runs various joint ventures and environmental campaigns. Its share capital of 150000 million is self evident of its success.
Website: http://nhpcindia.com/newwebsite/
3. Tata Power
The logo says it all. Tata, being a household name in India, proves that it is worth so with its customer service, which is efficient and courteous at the same time.
Its electric generation of 10,477 MW serves a consumer base of over 2 million mainly across Delhi and Mumbai.
And kudos to its clean energy portfolio!
Website: http://www.tatapower.com/
2. Power Grid Corporation of India
A capacity of 168,063 MVA makes the Power Grid Corporation of India the leading power transmission company of India, distributing power to over 50% of the population nationwide.
Headquartered in Gurgaon, the company spans more than a lakh circuit kilometres, travelling further to Sri Lanka, Bhutan and setting itself up in many other countries across the globe.
With its research on renewable sources of power, the company deserves to be featured here!
Website: www.powergridindia.com
1. NTPC Limited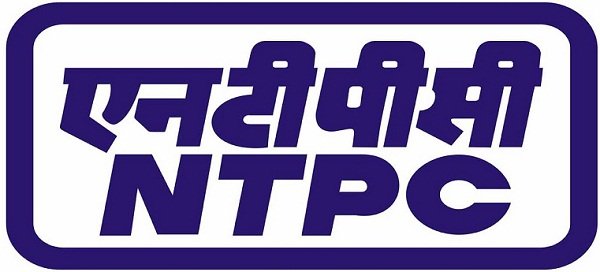 Headquartered in New Delhi, NTPC occupies the topmost position in the power sector of India. With an installed capacity as high as 47,228 MW, the company serves almost 25% of the power requirement of India.
After coal and gas, NTPC is now exploring hydro and solar sources of power generation, thereby emerging as a significant contributor to environmental protection, and more, in years to come.
With its perfect attitude towards modern generationand approach to sustainability, NTPC is sure to triplicate its power supply as per its vision by the year 2032.
Website: www.ntpc.co.in
So, on your next long highway drive, when you see that power grid, don't overlook. And I know, you won't.After all, you now know the secret play behind those tall mesh towers. Don't you?