Top 10 Best Power Banks in India for Smartphones
Those days of running behind plug points and scared of draining off the battery are gone with the introduction of power banks also known as portable chargers. These devices are very convenient for travellers and rescue us phone battery getting drained off. They are small in size, convenient and is able to charge the mobile phone nearly 5 to 6 times. Power banks have internal lithium battery which stores energy and have LED indicators to know the level of charge. There are many power banks in India with different capacity and charging ports but it is important to purchase the right ones. Here are top 10 power banks for mobile phones to purchase in India.
10) Anker Astro3 12000mAh power bank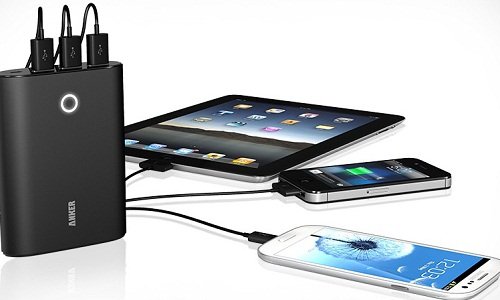 Anker Astro3 is a decent power bank with a capacity of 12000 mAh and is light in weight. It is stylish in design and comes with three ports for simultaneous charging. It provides current range of around 4A. It has good speed and optimisation features along with LED indicator to know the charging capacity. It is compatible with multiple phones and actually is able to provide 10440mAh for mobile charging.
9) PNY BE-740 10400 mAh Power Bank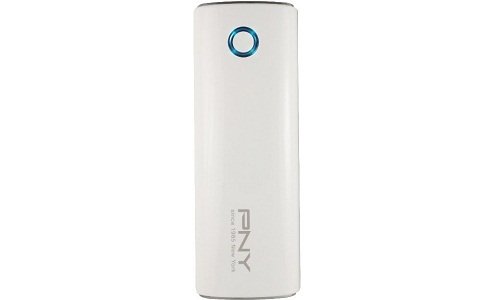 PNY is designed in an incredible way and its aesthetic look makes it different due to its stylish and ergonomic design. It is compact and small in size so that it can be carried without hassle. The battery in the device is recyclable and is well protected against voltage. It comes with overcharge protection, has LED indicator and comes with in-built LED torch. It comes with insulation safety and has single port.
8) Targus APB031AP-50 8400 mAh Power Bank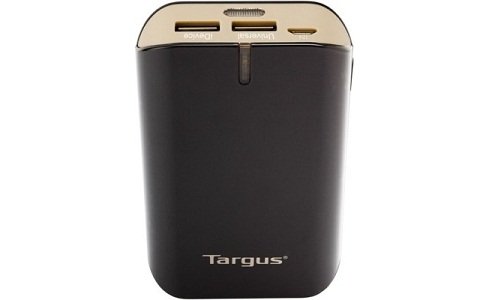 It provides great performance and is strong enough with wonderful features. The capacity of the power bank is 8400 mAh which is able to charge a phone completely for around 3 to 4 times. It has dual ports for charging along with 5.0 V, 2.1 A dual USB output battery. It is compact in size, made of strong plastic and is light weighted making it easy to carry.
7) Lenovo PA13000 13000mAh Power Bank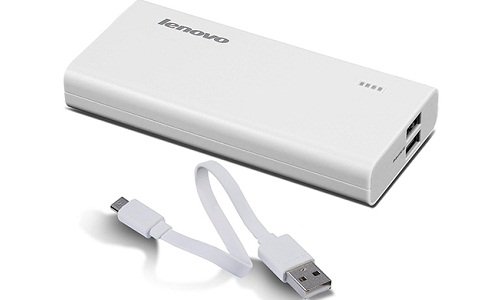 It is strong, powerful and is made of stylish metallic design making it one of the most popular power banks. It is small in size and compact making it easy for one to carry it. It has 4 LED indicators and also keeps a check on the over-charging. It has capacity of 13000mAh and comes with auto shut feature to preserve battery. It has dual charging port.
6) ADATA PT100 10000 mAh Power Bank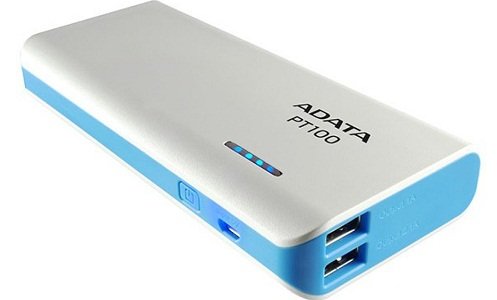 It is a powerful and very stylish power bank which has a capacity of 10000 mAh and comes with USB flashlight. It comes with ergonomic design, compact and is small in size making it easy for one to carry it. It has LED indicator to show battery performance and capacity, has dual charging ports and comes with over charge and voltage protection. It also comes with sensor that has hibernation mode.
5) Easy Acc 10000mAh Ultra Slim Power Bank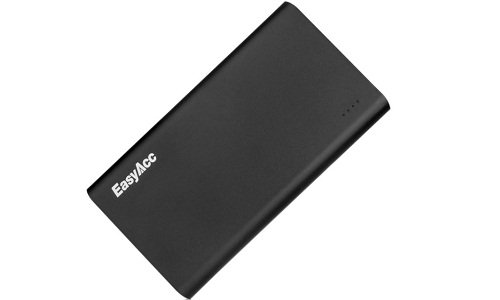 It is compact, stylish and ultra slim portable charge and can be carried easily and is also light in weight. The power bank has two dual ports and also comes with incredible output. The USB ports comes with 1.5A output and another USB port has output of 2.1A. It has a capacity of 10000 mAh and is able to charge the power bank for 5 to 6 times.
4) Rav Power 3rd gen Deluxe 15000mAh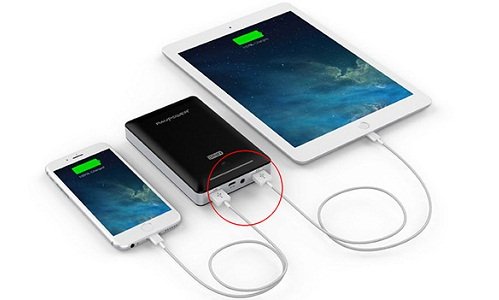 It is a very powerful, compact and efficient power bank and has a capacity of 15000 mAh making it highly efficient in its performance. It is light weighted, has dual ports, come with LED indicator and LED flash light. The layout and design of the power bank is very efficient and makes the lithium battery has maximum energy retention capacity and is also protected from over current protection.
3) Honor 13000 mAh Power Bank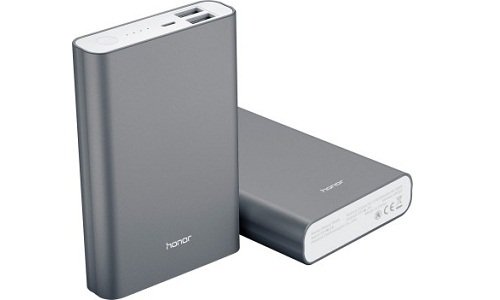 It is very effective and powerful power bank that has capacity of 13000 mAh and is able to charge a complete phone for 5 to 6 times. It has dual charging point and comes with LED indicator for checking track of battery. The power bank has strong metal casing for its aesthetic looks and provides complete protection against electric current.
2) Ambrane P-1000 Star 10400 mAh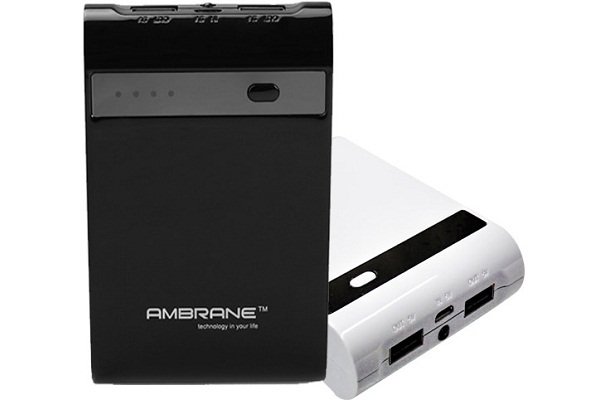 It is an affordable and powerful power bank brand and comes with a battery capacity of 10400 mAhthat enables complete charging of phone for 4 to 5 times. It comes with lithium battery that has high battery capacity. It has LED indicator that shows amount of battery remaining and comes with dual port for charging.
1) MI power bank 16000 Mah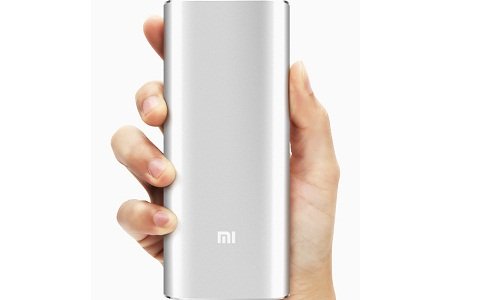 Xiomi power banks are gaining much popularity due to its powerful performance and its affordable prices. The power bank has capacity of 16000 mAh and is able to fully charge a cell phone for around 5 times. The portable charge is sleek and stylish with metallic covering and is small in size so that it can be carried without hassle. It is also available in 10400 mAh and 20000 mAh capacity.
Save
Save
Save