A keyboard is probably the most neglected hardware component on a computer system; despite being a very important one. The BIOS structure of a computer states that it doesn't even start up without a keyboard connected to the computer, yet every computer user hits the keys on a system like it bears no importance at all. Since you are reading this article, we assume either your keyboard has taken its last hit, or maybe losing quite its edge.
On the other hand, if you are looking for an upgrade to a gaming keyboard or advanced keyboard for designing or professional purposes; this article should give you an idea.
1. Corsair K95 RGB
This keyboard is very costly for a keyboard. But if you are into gaming or advanced graphical designing, you may want to have a keyboard this costly. The design is very distinctive, it is easy to differentiate between this Corsair keyboard and some other. However, the Corsair K95 RGB consists of a full set of basis keys e.g. standard letters, numbers and symbols, and there are 18 dedicated G-keys programmable for any task. The connector is USB-Y, and the buttons are backlit.
2. Roccat Ryos MK Pro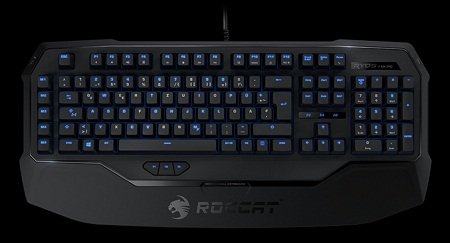 For gamers, this mechanical keyboard might be a very worthy investment. Apart from the set of basic letter, number and symbol keys there are few programmable keys as well. All the buttons are backlit with blue LED lights making it easier to work even without ambient light around. The connector type on this keyboard is USB-Y located at the top edge. Roccat Ryos MK Pro has 2 MB onboard memory and an ARM Cortex CPU.
3. Das Keyboard 4 Professional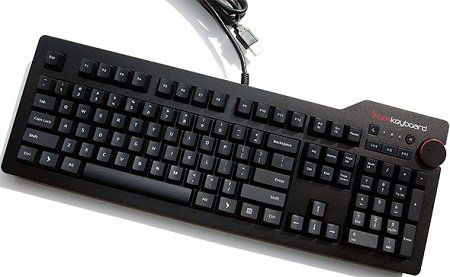 Unlike the previous two models which were mostly intended for gamers, this one is intended for professionals. On the connectivity end, this keyboard has a USB hub located on the upper edge of the keyboard. Both ports in the hub supports USB 3.0 which isn't very common in keyboards, now you don't have to reach the farthest end of your casing to use a USB port. This keyboard is black and glossy.
4. SteelSeries Apex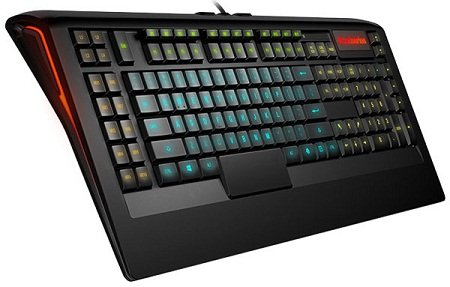 Apparently, this would be one of the biggest keyboards anyone has ever seen. The SteelSeries Apex keyboard has dozens of programmable function buttons, and to fit those in the keyboard had to grow physically. The space bar is much wider, also there are more arrow keys than usual. The Window key could be disabled using a simple key combination – these features could be very useful while gaming. It's lesser priced as well.
5. Cherry MX Board 3.0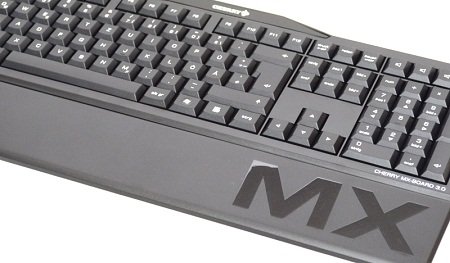 The keys on the Cherry MX Board 3.0 keyboard provide a tactile feedback, some people prefer such feedback from a mechanical keyboard. The design allows the users to type on it with lesser finger travel – this provides a different feel than usual and also reduce stress on fingers. Clearly, the manufacturers hadn't designed this particular board for gaming, but for typing – makes it more of an office machine.
6. Logitech K480 Bluetooth Keyboard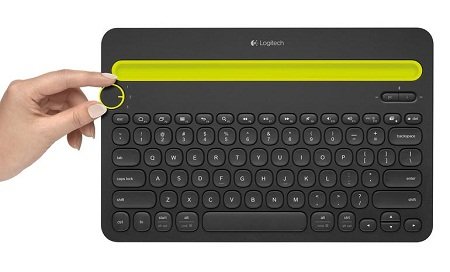 Unlike the bigger keyboards mentioned in the earlier points, this one is exact opposite. This keyboard is compact, smaller and portable of course, and it runs on AAA batteries. The Bluetooth module built into this keyboard allows the users to use it on any platform – a computer, smartphone, tablet or maybe even televisions with such interfaces.
7. Mad Catz S.T.R.I.K.E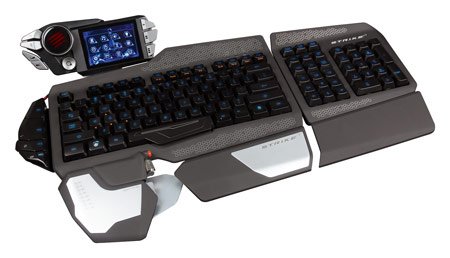 This keyboard is wireless, and clearly intended for gaming devices out there. Could be used on computers or portable smart devices – but no wire tangle means users can take it anywhere within the receiver's range and use according to their comfort. Mad Catz S.T.R.I.K.E could connect to four devices hassle free, and there are dedicated lights for each connection indication.
8. Microsoft All-in-One
This keyboard is pretty much like a laptop keyboard, but the touchpad is placed on a side rather than being located at the bottom of its surface. This keyboard is pretty basic, there's no fancy programmable extra buttons or LED backlight. However, it's still wireless. This keyboards costs very less comparing to the other ones reviewed.
9. Topre Type Heaven ZA0100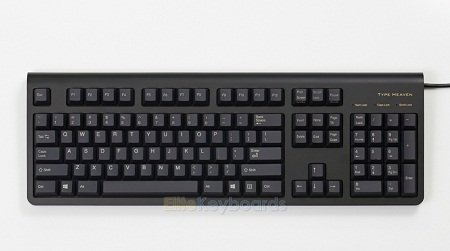 At first glance, the Topre Type Heaven may not even appear like a near $150 keyboard. The buttons are based on capacitive electrostatic technology, and the dome switches found on typical cheap keyboards are replaced with this tech. Connectivity is USB 2.0 and it has a 5.25 feet long cable.
10. Logitech Wireless Touch Keyboard K400r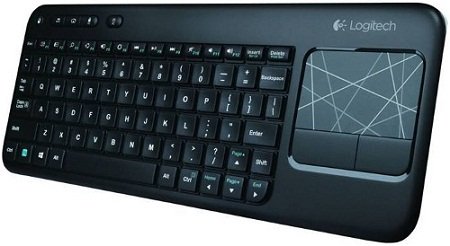 The keys are placed very close to each other, it might feel too cramped to some people like some laptop keyboards. The wireless transceiver connects to the keyboard at up to a range of 60 feet, may be even more based on the environment. For an inexpensive wireless keyboard, the Logitech K400r even has a touchpad built in.
A keyboard is a core necessity to run a computer, these keyboards may get a computer user the comfort& convenience they have been long waiting for.
How TO Choose the Right Keyboard for Your PC
Things to consider for the selection of a Keyboard for your computer
There are various things which need to be considered to buy the right keyboard for your computer.
Check various types of keyboards – First of all, you need to learn about various types of keyboards available nowadays. You can choose from light keyboards which will have LED lights in them so that you can work at night. There are also special gaming edition keyboards which can be used to enhance your gaming experience. So if you are a gamer, then you know about various types of gaming keyboards. You can also find keyboards for office work which have certain special keys to help you with your work.
The sensitivity of the key for typing – Most people, forgets to check the sensitivity of the key when buying the keyboards. You should always check how good the typing on the keyboard is so that when you use it for your work, you will not face any troubles.
Should be compatible for your device – When you are looking for a keyboard you need to check whether it is compatible with your device or not. You can find some old Ps2 connectivity keyboards which are rarely used nowadays.
Choose from hundreds of keyboard styles – If you are buying the keyboards online, then you can choose from hundreds of styles of keyboards. You will not be limited to only a few selections when you buy them from online websites.
Select from wire or wireless keyboards – You can choose between wireless and wire option of the keyboard for better working. If you do not want the clutter of wires, then you can select the wireless option. For gaming, the wired keyboard is considered best.
Special function keys in the keyboard – If you are getting a keyboard for your work then you need to check if they have special function keys in them to help you with it.
The price of the keyboard – The price is always an essential factor for buying any product, and you should make sure to check the price of various types of the keyboard to buy an affordable one.
Computers have become an integral part of almost every household and office. You cannot complete a certain number of tasks without the help of your computer. Most people, when upgrading their system forgets to buy a new keyboard. If any keys from your keyboard are not functioning properly, then it will cause issues for you when typing. That is why you need to get a keyboard which has all the latest features to help you with typing and completing several other tasks.
So make sure that you keep all off these things in mind while selecting a keyboard. You can use the help of various e-commerce website to search for the keyboard. When you look for a keyboard online, then you will get access to a wider range of products.