Top 10 Best Movies of Bobby Simha
Bobby Simha is a film actor, who has acted in 3 of the four South Indian language movies, was born in Kodaikanal, a hill station in the Dindigul district of Tamil Nadu. He made his way to Coimbatore to study in a college. He participated in a show called Naalaya Natchatiram, in which, Director Sundar.C and E. Ramdoss were special guests in the year 2005. They suggested that he could attempt to become an actor. After graduation, he came into contact with a short-film maker Manikandan, who introduced him to his friend, Karthik Subbaraj, who subsequently gave him a role in his directorial venture Pizza. Balaji Mohan gave him a small role in Kadhalil Soda phuadhu Eppadi in 2012. From 2013, he started to get good roles.
Here is the list of Top 10 best movies of Bobby Simha: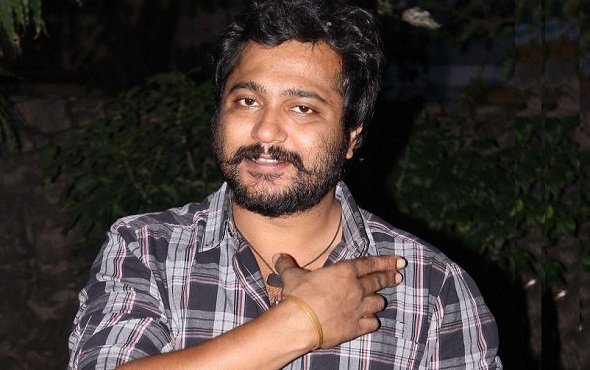 10. Soodhu Kavvum
This is a film which hit the screens in 2013 and it had actor Vijay Sethupathi Playing the lead role. Bobby Simha was called Pagalavan in this movie and he along with his friends, meet Das, a middle-aged man and a kidnapper with a set of principles regarding Kidnapping and the comedy unfolds. Though, he was not the main cast, he was noticed in this film.
9. Aadama Jaichomada
In this film he plays the role of Boominathan, a cop who is intelligent and serious, but also has a comic touch in his characterization. The film was released in 2014 and was a hit in the box office and the film revolves around the corruption in Cricket. Bobby Simha, with his timely comedy amused the film goers.
8. Jigarthanda
Bobby Simha Plays the role of a villain-a forty year old gangster in the movie. It was actually a dream come true for him as he had approached the director Karthik Subbaraj to play the role of Assault Sethu, which he plays in this movie. It was after proving his versatility in other movies and repeatedly approaching the director, he got to play this role, after 4 years which eventually, made him the winner of the National award for the best supporting Actor.  The psychopathic Laughter, menacing gaze and the many changes he has made to his body language made him a perfect choice for Assault Sethu.
7. Neram
Bobby Simha played the role of Vatti Raja in this movie released in 2013. This film belongs to the comedy thriller genre. He plays the role of a private moneylender and this movie showcased his acting skills He played the role with finesse. The villainous look and the animated moustache he wore in this movie were something new and made his character interesting in the movie. He is all set to do the same role in Telugu remake of the movie.
6. Banglore Natkal
This is the remake of the Malayalam Hit movie Banglore Days. Bobby Simha is seen playing a softer role in this movie, when compared to other action oriented roles in his earlier movies. His transformation into a conservative and meek Tamil boy, won him appreciations.
5. Urumeen.
This is the first movie in which, he performed as a solo action Hero which hit the screens in 2015. He has been motion captured for this movie, he is the second actor after the Super star. It is a commercial entertainer, which has him playing a triple role, which runs up to three generations.
4. Iraivi
He again joins Vijay Sethupathy in this movie released in 2016,and has proved his acting prowess in par with Vijay Sethupathy. The director Karthik Subbaraj has been applauded for extracting and exhibiting the acting talents of all the cast in this movie, which has made it a huge success.
3. Ko-2
It is a sequel to the movie Ko and is political thriller, in which Bobby Simha plays the lead role opposite Nikki Galrani. This film had a slightly delayed release in May 2016 and was a commercial hit. It was a remake of the Telugu film Prathinidhi. Bobby Simha played the role of Kumaran, who kidnaps the Chief Minister to capture the culprits behind the murder of his mentor.
2. Metro
It is an action film with Bobby Simha in the lead role. The film has been dubbed in Telugu and remade in Kannada as Silicon City,in which the story revolves around chain snatching in the city. He acts as Guna, the head of a gang of college going chain snatchers. Though he had a cameo of a role to play in this movie, he captured the attention of the audience.
1. Aviyal
This movie slated to hit the screen in 2015 was released only in 2016 due to the floods in Chennai and other places. Aviyal is an anthology film, with Bobby Simha starring in one of the stories. It was the second such anthology film in Tamil and received better response and appreciation than the first film Aaaah, which was an utter failure.
Bobby Simha has about 3 films in Tamil and I Film in Malayalam, which are in the filming process. Let us wait and watch, whether he outplays the roles and characters he has already played admirably well.