Taking care of one's health is important – although many people just don't seem to care much. However, with smartphones and all these smart gadgets all around us it is now even easier to keep track of health and fitness. Android and iOS platforms seems to have the highest amount of medical apps among all smartphone platforms. Since number of Android users are higher in terms of user density, we would like to take a look on top 10 best health apps for Android. All of these apps are available for download in the Google Play Store.
However, these apps are mostly apps for medical professionals like practicing doctors, professors, and lecturers etc. but anyone interested in medical science could also make good use out of these apps.
Here's a list of top 10 medical apps for Android.
10. UpToDate
Medical science is constantly changing. New technologies are being invented all the time, so the medical professionals need to cope up with the brand new information and knowledge every now and then. UpToDate is an app with all the necessary recent information a medical student or doctor needs to know. All the new innovations and updates are listed under 'What's New' section of the UpToDate app. For referencing and collaboration with students or colleagues, effective sharing options are included. Download.
9. Micromedex
Especially the pharmaceutical science students would be most benefitted with the Micromedex app, not to mention the medical professionals as well. Apart from these people, the general people who might need to check in-depth information on a prescribed drug could download this app and go through the listings to know what dosage is ideal, the potential side effects etc. However, this app costs $3 in Google Play Store, although there's a less-informative free version as well. Download.
8. Red Cross First Aid
Knowing how to provide first aid in case of an accident is truly lifesaving! There are step-by-step assistance in the Red Cross First Aid app to provide first aid to any sort of victim, not only for minor cuts or bruises but also life-risking events like heart attack, asthma etc. User could take quizzes in their free times to revise their knowledge. It's free! Download.
7. MyChart
MyChart offers an intuitive way to record one's health records, prescriptions, doctor's advises and health improvements. These data charts could be directly sent to a physician using the app's share options, even appointments could be made with a physician using MyChart. This app is free on Android. Download.
6. Doctor on Demand
Doctor on Demand searches the perfect physician for anyone! No matter what specialization is required, Doctor on Demand can meet almost all demand by populating data from a database consisting of regular physicians, psychologists, pediatrician etc. Every doctor's licenses are verified before listing them on this app's database so no mistakes happen, the users are guaranteed to receive the most appropriate doctor for their issues. Download.
5. Epocrates Plus
Epocrates Plus is basically a research based app to provide medical data and not only doctors but anyone in need of medical science information is welcome to use Epocrates Plus. There are information like dosage of medicines, potential side of effect of specific drugs, information on medicine identification, dose calculations etc. Download.
4. Glasses Off
Glasses Off is an eye trainer app, not necessarily a medical app like the previous ones. However, the functionality Glasses Off provides is certainly a medical benefit. This app has different exercises to train up one's eyes to see better and rely on glasses less. People with specific issues with their eyes would be able to train their eyes better to see without any pair of optics. Download.
3. ZocDoc
The ZocDoc app makes booking an appointment with a doctor much easier. Just open the app, find a physician within nearby areas and also cross-match doctors for the best coverage through your insurance policy; it's a win-win situation for everyone. Making and modifying an appointment through ZocDoc's interface is simple and easy. Download.
2. First Derm
Worried about the new rashes on your skin? Well, First Derm could help you out without visiting a dermatologist. Don't be misguided though – any serious medical issues needs face to face appointment with a physician. First Derm provides a first-aid based approach towards dermatology issues. Doctors typically reply the patients within 48 hours on First Derm. Download.
1. WebMD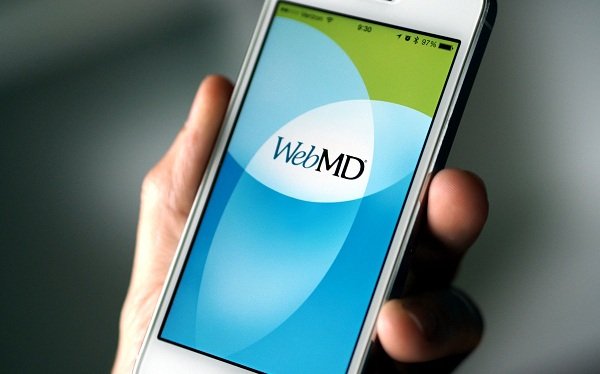 When you search the internet for something health related, most likely the first link that shows up is a WebMD article. This medical platform has their smartphone apps as well! WebMD offers information on probable symptoms of any disease, health goals, and forum for patients with similar troubles, find local doctors and a lot more. Download.
Conclusion
These 10 best medical apps for Android are the first places for Android users to turn to in cases of any medical issue. However, we always recommend visiting real physicians or hospitals in cases of serious medical issues.
Save