Computing technology isn't a luxury anymore, it's a daily necessity. No matter what profession someone belongs to, a laptop computer is a crucial requirement for everyone. University or college students, job holder, stay at home moms, school going kids – there's no one who's off the list. Laptops are available from pretty much a very lower price range to a very higher range, but the budget of 60 thousand rupees is where all decent laptops would be available. Here's a list of top 10 laptops in the mentioned budget in Indian market.
1. Dell Inspiron 15R 7520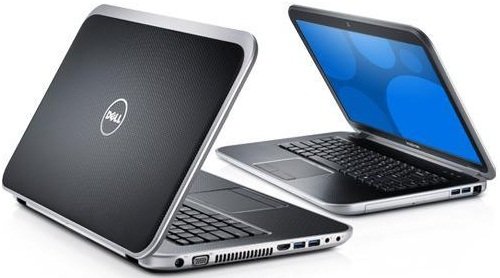 This laptop is pretty heavy, weighs around 2 kgs and also comes with a bigger 15.6 inch display. These properties make the Dell Inspiron 15R 7520 a laptop for seated use. However, the configuration is great – Intel 3210M Core i5 CPU, 4GB DDR3 RAM, 2GB AMD Radeon HD7730M GPU etc. The 6 cell battery could last up to 6 hours. Price – Rs. 56,890.
2. Lenovo ATIV Smart PC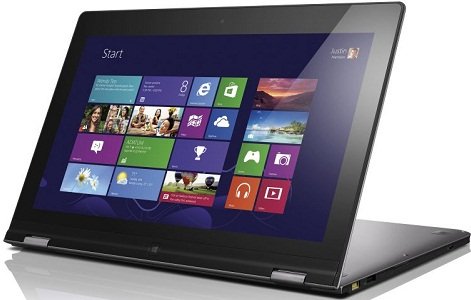 The Lenovo ATIV Smart PC is an inexpensive ultrabook. The dimensions are slimmer than the regular laptops, and there's no optical drive either. It has an Intel Core i5 CPU, 4 GB DDR3 RAM and Intel HD 4000 series internal graphics unit. Lenovo ATIV has a smaller 13.3 inch display, making it an ultimate computer to carry around as you go. Price – Rs. 55,990.
3. Sony VAIO SVE14117GNB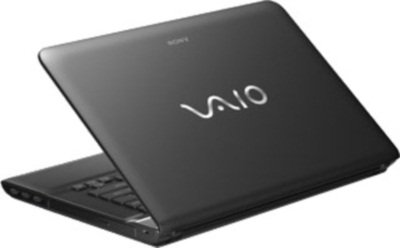 This model of Sony VAIO laptop is powered by a 3rd generation Intel Core i7 CPU, 4 GB DDR3 RAM and Intel HD 4000 series built in graphics card. There's an additional DIMM slot for upgrading the RAM up to 8 GB. There's an optical drive as well. The laptop weighs around 2.4 kgs and it has 14 inch display. Price – Rs. 58,990.
4. HP Envy 4-1140TU
Underneath, this computer has Intel Core i5 3rd generation with 1.7 GHz clock speed, with turbo boost up to 2.6 GHz. Installed RAM on this computer is 4 GB, could be upgraded up to 16 GB using the additional memory slot. It has 14 inch display with 1366×768 pixels offering a good sharpness. Price – Rs. 56,164.
5. Acer Travelmate P243
Travelmate is a high end laptop series from Acer intended for people who require performance out of a laptop on the move. The P243 model has an Intel Core i5 3rd generation CPU clocked at 2.6 GHz. It has 4GB DDR3 RAM and 750GB hard drive. With 14 inch display and 6 cell battery, the backup time is pretty good. Price – Rs. 56,000.
6. Apple Macbook Air MD711HN
Macbooks are crazy fast. This computer runs on Mac OS X Mavericks. The CPU underneath is an Intel Core i5 1.4 GHz and RAM is 4GB DDR3. For storage, there's a 128GB SSD. On average usage the battery life could last up to 9 hours. Price – Rs. 55,900.
7. Toshiba Satellite L30W-B I0110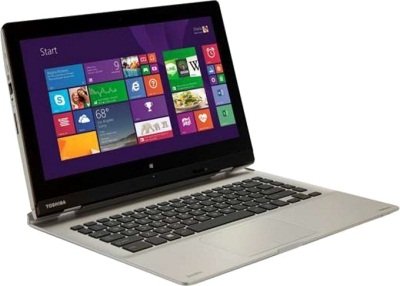 CPU in the Satellite L30W laptop is Intel Core i3 1.5 GHz. It comes with 4 GB DDR3 right out of the box, upgradable up to 16 GB using the additional RAM slot. It has Intel HD4600 GPU built in, and the display measures 13.3 inches. There's no optical drive. Price – Rs. 55,000.
8. Lenovo Thinkpad L440
Intel Core i5 4th generation CPU powers the processing capability on Thinkpad L440. It has 4GB DDR3 RAM and Intel HD 4600 series graphics. The display is 14 inches; weight of the whole laptop is 2.26 kgs. Price – Rs. 59,900.
9. Asus K555LJ-XX135D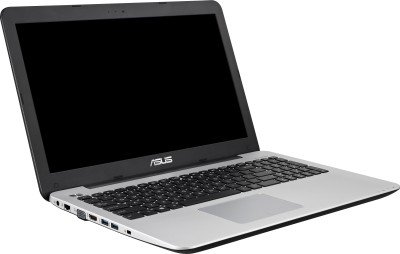 This Asus laptop is intended for gaming, hence the configuration is on the higher-end. It has Intel 5th generation Core i7 CPU with 2.4 GHz clock speed, 8 GB DDR3 RAM, 1 TB hard drive and 2GB Nvidia GeForce 920 DDR3 GPU. The weight is 2.23 kgs; and the rated backup time for the battery is 4.5 hours. Price – Rs. 55,900.
10. HP Pro 450G0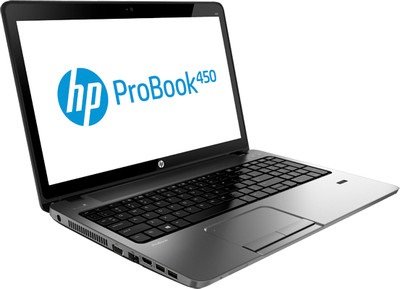 The HP Pro 450G0 is powered by an Intel 3rd generation Core i3 CPU clocked at 2.4 GHz. It has 4GB DDR3 RAM with expandability up to 8 GB, 1 GB AMD Radeon HD7650M GPU and 750 GB SATA hard drive. Display on this unit measure 15.6 inches. Price – Rs. 53,041.
Conclusion
Almost all of these laptops come with an official warranty ensuring worry free service.