Touring on motorcycles is fun. Going towards the horizon riding a bike could be fun given that the rider has an appropriate motorbike. Cruiser motorcycles are the most appropriate type for long route riding as they provide comfortable seating, space for leg stretch and also usually heavier in weight for better stability. These motorcycles also have added storage space on the sides which could carry few luggage as well. Long route motorcycles are quite popular in India, and here's a list of top 10 that sells pretty well.
1. Royal Enfield Thunderbird 350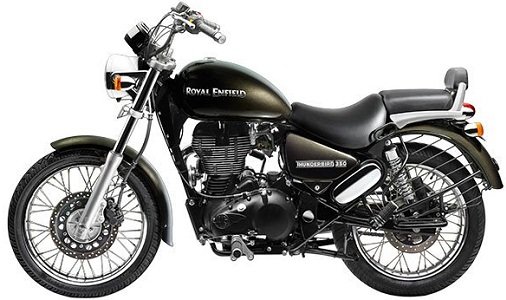 Royal Enfield Thunderbird is a cruiser motorcycle with 346 cc engine displacement. It provides 20 bhp horse power, much higher than any commuter motorbike. Comparing to the power, Thunderbird 350 has a higher mileage of 51 km/l. Price – Rs. 1,36,646 onwards.
2. Bajaj Avenger 220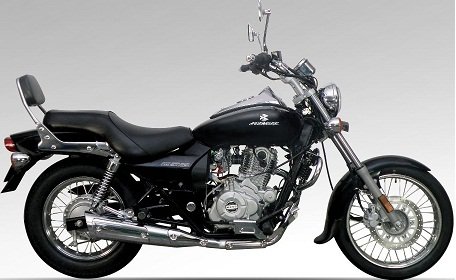 Bajaj Avenger has a powerful 220 cc DTSi engine. Higher torque and resulting output power of 18.80 bhp ensures smooth acceleration in highways, there's a 5 speed manual gearbox for better transmission. Even on this configuration, the mileage is a promising 34 km/l. Price – Rs. 75,502.
3. Royal Enfield Thunderbird 500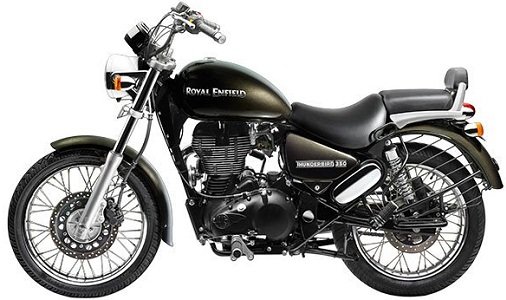 Royal Enfield Thunderbird 500 offers a whopping 500 cc engine displacement; and it has a higher power output of 27.20 bhp at 5250 rpm. The engine is fitted with 5 speed manual gearbox. On average, the mileage on Thunderbird 500 is around 23 km/l. Price – Rs. 173,513 onwards.
4. Honda Gold Wing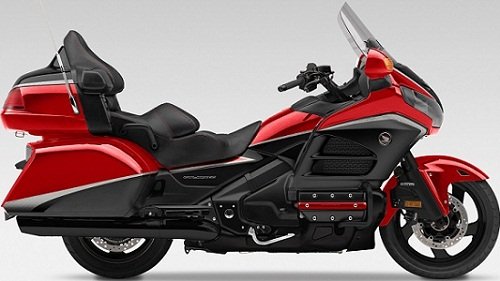 This motorcycle has an 1832 cc engine – way more than many sedan cars in the Indian market. If you are a very high level bike enthusiast and traveler at the same time, you might find this bike a pleasant rider. It offers 116.70 bhp and the mileage is 18 km/l. Gold Wing has a 5 speed manual gearbox. Price – Rs. 3,048,500.
5. Honda VT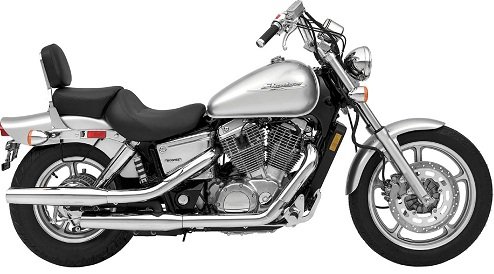 Honda VT is another cruiser bike with a huge engine displacement – 1312 cc. The power output is 57 bhp at 4250 rpm. Acceleration is very smooth but that comes for a greater price – fuel consumption. Honda VT offers 20 km/l mileage which isn't economic but the riding experience is pleasant. Price – Rs. 1,509,976.
6. Harley Davidson CVO Limited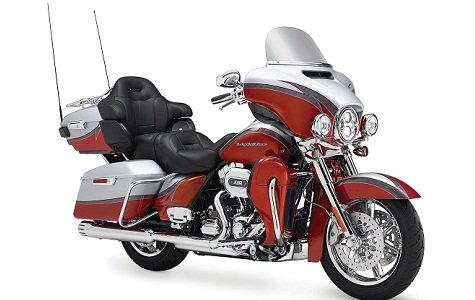 Harley Davidson CVO has an engine displacement of 1801 cc. There is a 6 speed manual gearbox for very smooth acceleration on highways. It starts by electric starter and has an ESPFI ignition system. 6 km/l is the average mileage on this bike. Price – Rs. 5,127,000 onwards.
7. Harley Davidson Street Bob
The engine is a 1600 cc V-twin unit, total output produced by this unit is 65 bhp. To cruise on highways on cheaper expenditure, the Street Bob offers a great deal. Mileage on this motorcycle is 18 km/l and number of gears is 6. Price – Rs. 1,059,699.
8. Harley Davidson Fat Boy
Fat Boy looks and feels fat. The heavy weight makes cruising a better experience and the 1690 cc engine that produces 65 bhp makes acceleration very smooth. It has 6 gears, changeable manually and fuel injection technology is ESPFI. Price – Rs. 1,551,334.
9. Harley Davidson Superlow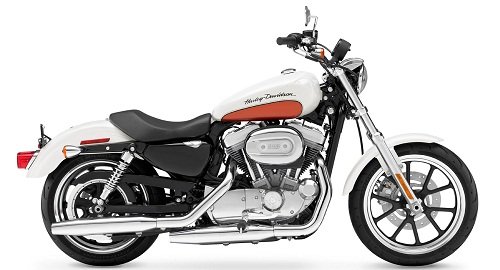 Engine displacement on the Superlow is 883 cc. It offers 50 bhp at 5500 rpm, and offers a mileage of 20 km/l on average. It has a 5 speed manual gearbox. Price – Rs. 595,122.
10. Indian Scout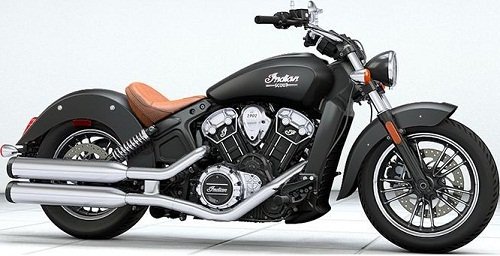 For the design and low price tag, Indian Scout is a popular cruiser in this market. The engine displacement is 1130 cc and it offers 98.7 bhp. Price – Rs. 1,199,000.
Conclusion
Cruisers are the best fit for journey on long roads, however they don't really offer better fuel economy.