It is hard to imagine a world without mobile phones in this modern day world. Its versatile uses and compactness makes it ideal for us to buy them. Their attributes are endless. iPhones are considered to be the best.  It is important that we keep them safe since it may hold most of the personal and professional information not to mention the expense. They best way to protect our mobile phones is by using suitable cases and cover. They can not only protect your iPhones but they can also add style and class to them.  Each model iPhone needs a specific and convenient case and cover. There are many types of cases and covers available in the market and you can choose the one of your choice.
Here is the list of top 10 best iPhone cases and cover brands in India are:
10. iDeal of Sweden Brand
They were found recently in the year 2013 despite that they are popular for their quality and design. This is the fashion and lifestyle company based on Sweden which manufactures mobile accessories which also includes iPhone cases and cover. They manufacture cases and Covers with great fashion along with the innovation and functional solution. Their best attributes include best quality, trendy fashion, amazing design, suitable function and durable material. They are shipped to all the countries and the packaging is also given necessary importance.
9. Kenu Highline Brand
Kenu Highline Brand produces iPhone cases and covers that are best suitable for travellers and adventurers. They iPhone cases and covers manufactured can protect the mobile even in some of the adverse condition. It is created in such a way that it protects the front and back of the phone. The speciality of this brand, cases and covers are that can be attached to your backpack, belt loop and key chain with ease.
8. Loopy Brand
Loopy brand was established just a few years back and became famous for its comfy use. These cases and cover comes with the loops that can be used for various functions and protection.  With this cases you don't have to worry about dropping your mobile, you can get access to your entire screen with one hand and when the loops attached are not needed you can remove and packet them
7. Bumpies Brand
The Bumpies brand is one the leading brands which concentrates on mainly protecting your mobile phones.  They can protect your iPhones even against vulnerable drops. They bumpers which are attached to the side of the phone will protect your phobe in case of fall without causing any damages to the screen glass and other parts of the iPhone. They are made of high quality materials and are available at an affordable price.
6. Flip it
Flip it brand produces cases and covers that are used for multiple purposes.  It is provided with a kickstand that helps to keep your phone in flat surface which will be most useful when you are watching videos. The cover also provides safety and protection since both the front and the back side of covered. The leather made cover are of best quality. They are also made with other quality materials. They can be used for a long period of time.
5. Zagg Brand
Zagg brand provides the cases and covers which include many facilities. The cases come with a speaker to amplify the sound for music, videos and calls. They are provided with backup battery which is pretty convenient, since not everyone has the time or the patience to charge their phone every day and this battery also powers up the speaker. They bumpers are provided along the corner to protect them against the scratches, dents and falls.
4. Kuke Brand
Kuke brand offers cases and covers of various designs and styles that. They provide unique feature which are not available in any other brand. The case is provided with the backup battery for emergency use. They are also provided with a external storage 16 or 64 GB which is specific only to this brand. They are of good quality products which are available at an affordable price.
3. Speck Brand
Speck is one of the top brands in provide cases and covers for the iPhones and is widely acknowledged for their quality. They are manufactured to protect the iPhone from all kinds of damages. They are made up of two layers. They interior layer is made up of rubbers so as to protect the phone from scratches and the exterior layer is made up of hard material to protect the phone from any damage that can be caused.
2. Moshi Brand
Moshi is a renowned brand for producing mobile accessories.  All their cases and covers are produced in house from ground up. They are of high quality, durable and can get past the lifetime of wear and tear. The cases and covers are of reasonable prices. They are available everywhere.
1. Apple Brand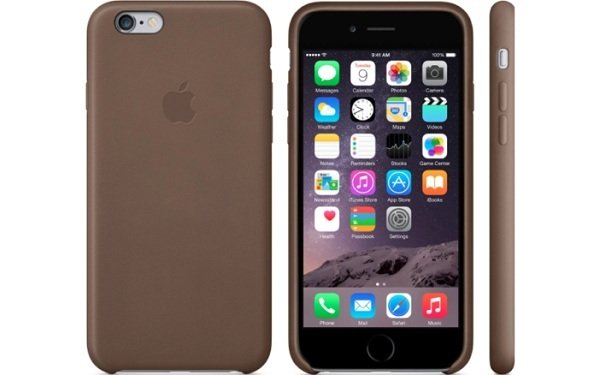 We all are aware that Apple brand is famous for their iPhones and iPad but they are also sought after for their amazing accessories including cases and covers. They provide cases and cover for every model of their iPhones. Since they are the actual manufactures of iPhones they seem to have better insight in making the cases and covers perfect and satisfactory for all our needs. They come in variety of colour and types to suit the style of almost everyone. They are exotic in their design.
Conclusion
Protect your iPhone from scratches, dents and fall by using cases and covers since it is very expensive. They can also help in making your mobile look beautiful and elegant.
Save
Save