Induction stoves have become the latest additions to Indian kitchen as they eliminate the need to use bulky gas stoves, which has made cooking much easier and faster. Also, sometimes LPG cylinders are not easily available and at these times, an induction stove can come to your rescue. It is also energy efficient and helps you cook faster. As a result, a number of popular home appliances brands have come up with the product range to cash on the increasing demand in the Indian market.
Here is a list of top 10 best induction stove brands in India:
10. Morphy Richards
Morphy Richards is a leading international kitchen appliances brand, with huge customer base in countries like UK, China, Australia and New Zealand. It presents the latest and well equipped models in induction stoves, with features like auto shut off, sensory touch controls, keep warm and auto cook.
9. Havells
Trust is the second name of this leading consumer appliances brand called Havells and its series called Insta Cook has captured a fair share of the Indian market. Features like digital LED display, auto switch off, soft touch controls and variable temperature control, make these induction stoves in huge demand.
8. Sunflame
The next name on the list of top 10 best induction stove brands in India is that of Sunflame, which has reached the heights of popularity in the country. The high tech features available in Sunflame Induction stove include pre-set cooking, feather touch controls, timer, digital display and auto cut-off.
7. Kenstar
Kenstar is a leading kitchen ware brand which presents the most extensive variety in induction cooktops, with a range including popular models like Kitchen King, Kitchen Emperor, Prince DX and Galaxy. All of these models are equipped with best features and cater to diverse needs.
6. Butterfly
A brand of Butterfly Gandhimathi Appliances Limited, Butterfly induction stoves make not only one of the hot sellers in the Indian market but are also exported around the world, including UK, Canada, Japan and Australia. The brand combines durability with high quality. It brings a wide array of products like Ace, Standard, Premium and Elite.
5. Philips
Philips is a name to reckon with, when it comes to home appliances and consumer electronics brands in India. It has brought the latest technology combines with excellent features in induction stove ranges of Daily Collection and Viva Collection.
4. Bajaj
Bajaj is a popular induction cookware brand and this is so partly because of the fact that it has its name associated with the trusted Bajaj Electrical Ltd, which has been around for decades now. The variants like Majesty and Popular offer innovative features like delay timer, auto shut off, Indian cook menu and keep warm mode.
3. Pigeon
Featuring next on the list of top 10 best induction stove brands in India is Pigeon, a part of Stovekraft Private Limited which is engaged in making of home and kitchen range including gas stoves, pressure cookers and mixer grinders. The product line of Pigeon induction stoves is called Rapido and it offers great features like child lock, auto shut off, feature touch and multiple cooking modes.
2. Preethi
Preethi is another well acclaimed induction stove brand in the Indian market, which is a part of Preethi kitchen Appliances Ltd, a leading manufacturer of kitchen items since 1978. The product range of induction cookers by Preethi include Excel+, Trendy+, Dial, Sleek, Regal, Curve and Ellipse.
1. Prestige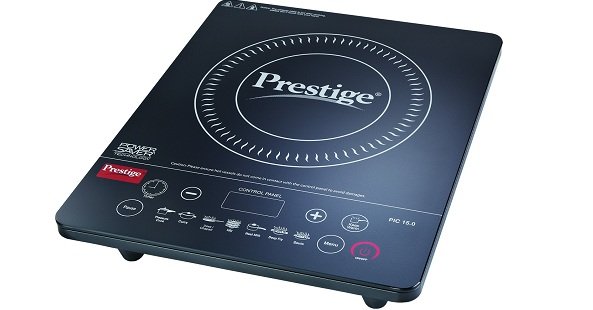 Prestige is one of the oldest and most reputed kitchen ware brands in the Indian market and it has now diversified into manufacture of induction cooktops too. The brand is a segment of the famous TTK Group and presents state of the art induction stoves with innovative features. These induction stoves are not only feature packed, but also performance efficient, good looking and affordable.
All these induction stove brands have become recognized names in the Indian market today.