Android gadgets like smartphones are the trends in technology these days. In other words, a lot of people in the world are using these gadgets. In these devices, you can actually take advantage of a number of amazing features and applications. Good examples are the excellent spy apps. In this regard, here are the top 10 best free spy apps for your Android phone that must be considered:
10. Cell Tracker
With this application, you can definitely track the exact location of the person you are trying to locate. It is through the aid of Wi-Fi or GPRS on the smartphone itself. If you want to know the locations the target has visited in every 30 minutes, you just need to tap the "View Now" button.
9. Children Tracker
This is perfect for those parents out there who are worried about the safety of their children. What you need to do is download the application to the mobile phone of your kids, and then make sure to hide it so that they won't notice that you're tracking them down.
8. Ear Spy
This amazing application is very helpful for all those people out there who want to listen to their favorite music, while still hearing the things happening around them. Meaning to say, you can still hear the sounds of the surroundings while grooving to the songs on your playlist.
7. Mobile Hidden Camera
This hidden camera application is certainly a thing that you must install on your smartphone for spying purposes. It can even help you capture videos. You just have to tap the video mode.
6. Sneaky Cam
With the use of this spy camera, you might just appear to others that you are doing something that is not spying. But the truth, you are already capturing videos through this application, without them noticing you even just a single hint from them.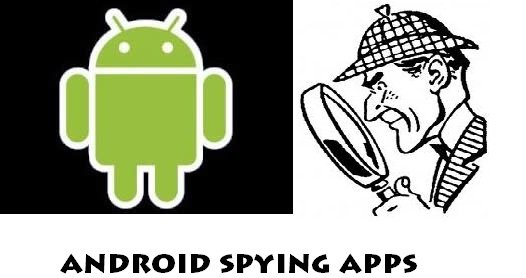 5. Spy Message
This spy application will help you create and send confidential messages towards a certain person. In order to keep the messages private, these can be automatically deleted, based on the time duration you set. In this way, other people may don't have the chance to get any evidence from the conversation.
4. Secret Calls
This spy application will help you keep the logs of your phone calls private. No one can ever trace the call logs of you smartphone even they have your mobile checked. Not only that, it will also make your contacts invisible to others.
3. Spy Video Recorder
If you want others become clueless while you are monitoring them through video recording, then Spy Video Recorder is the perfect application to install on your mobile. When there are unauthorized movements, these will surely be captured through this app.
2. Secret Agent Fake Call
This will help you in your spying activities though pre-recorded conversations. What's best about this spy application is that you can set the exact time when the call should be done. This app will also allow you to have customized messages.
1. Secret Agent
This is a complete application that one should have when it comes to their spying activities. It is packed with sensor features and useful spying tools. Good examples are a spectrum analyzer, sensor data, secret audio recording, compass, infrared style camera filter (fun and fake one), and spy torch.
These are the top 10 best free spy apps for your Android phone. Installing and downloading them would surely make you a spy in an effective way. Why stay clueless about the activities of the people you want to get monitored if you can know what they are doing by just downloading useful Android applications? Go to the download links of these apps and make a move now.