Top 10 Best Electronic Brands in India
India is a big market and diverse consumers make it even bigger. As the consumer base is very strong and wide, the need is equally greater. There are many electronic brands in India that are very popular among the Indians. The wide range of products and quality of the products make them best in the market. Here are the Top 10 Electronic brands in India.
10. Videocon
The Indian based company is known for diverse range of products. It is one of the trusted brands in India. The brand produces products like TV, Refrigerator, Air Conditioner, Mobile, Washing Machine and many more. There are different products for Videocon available with different price ranges.
9. Micromax

 It is again an Indian brand that surged from nowhere in last couple of years. It is one of the most sold brands in India that is known for affordable price ranges and quality products. It stated with mobile devices but later released products for different electronic items.
8. Panasonic

It is one of the leading Electronic brands in India that has won million of hearts. This is one of the established brands that have range of products available in different fields. Starting from mobile to TV and others are available for the Panasonic brand.
7. LG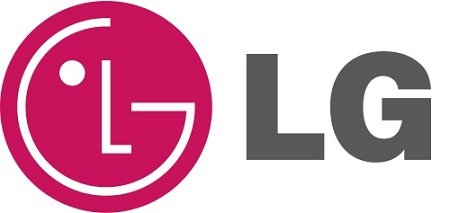 The South Korean brand has huge market share when it comes to the Electronic market. The brand has wide range of products starting from mobile to laptop. High end technology and integrated solutions are the driving force behind the brand's success. You can get products like TV, Refrigerator, AC, Mobile and many more with quality service and durability.
6. Onida
It is one of the most popular and trusted brands in India. There are wide range of products available under the name of the brand. The brand is affordable and equally established for quality products. It releases products for wide range like mobile, TV and other large home appliances.
5. Haier

 If you are looking for quality products within affordable ranges then Haier is a great option. It offers wide range variety under different electronic items and price ranges. You can get TV, Washing Machine, Air Conditioner, Mobile and many others for Haier.
4. Sansui
It is again another brand that has established for high end technology and quality products. This is in the market for long time and has won the trust of the people. There are different ranges of products with different price ranges. You can shop different electronic items like TV, Washing Machine and other large electronic appliances.
3. Whirlpool

 This is a very famous brand in India especially for the large electronic appliances. The product range of the brand is limited but the popularity of the brand is not lesser than any electronic brand. Washing Machine and Refrigerator are the major products of this brand. It is known for quality products with high durability and advanced technology.
2. Philips

There is hardly any product under the electronic category that doesn't have a Philips product. It is one of the most popular and widely accepted brand that is considered as one of the leaders in the industry. It is not only known for the quality products and high end technology and solutions but also for the innovative ideas.
1. Samsung

This is undoubtedly the most popular and top electronic brand in India. The South Korean brand is known for the latest technologies, just high end integrated solutions and of course wide range of products. It is present in almost every electronic field. Samsung has earned the reputation for solid quality, wide and affordable ranges and greater services facility. It is available across India and one of the best in the industry.
These products are not only famous and popular but also has strong network in the country that make them even more desired.