The 10 Best Things To Do in Singapore
Singapore is an island-city, which happens to be a world financial center, packed with multicultural population as well as gifted with tropical climate. Singapore is very progressive and there are lots of business investors who are constantly investing in this place. The tourism industry of Singapore even continues to boom up to these days. Moreover, here are 10 great things that you can do in Singapore:
10. Take a Trip to Singapore Zoo
Just in case you don't know, Singapore Zoo is amongst the finest zoos available in the entire world. In this zoo, you can have the chance to snoop around an African village's replica, dodge from the Malaysian flying foxes, and eat your breakfast while orangutans are around you.
9. Pamper Yourself in Pulau Ubin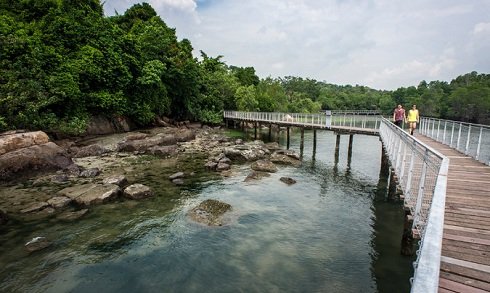 This is something like an island where you can witness beautiful beaches and enjoy their crystal clear water. This is perfect if you want to escape from the hustle and bustle of the city of Singapore. In order to arrive here, a 10-minute bumboat ride is required.
8. Visit the Peranakan Museum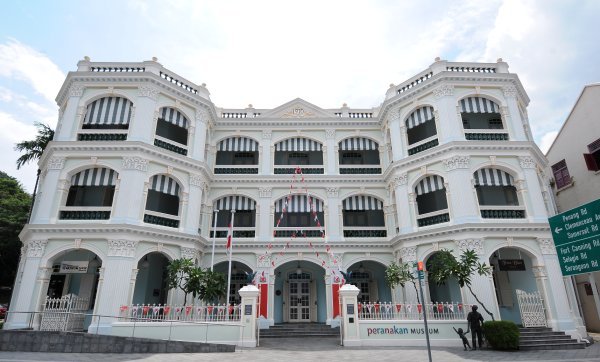 If you are into history, then you need to visit the Peranakan Museum. Upon visiting here, you will also get the chance to know the origins of mixed people who are now living in Singapore.
7. Visit the Baba House
This house was owned by the famous Peranakan family who were known to be one of those people who firstly live in Singapore. This house is obviously built with so much details, from the roof up to the doorways.
6. Feel the Relaxing Atmosphere in Singapore Botanic Gardens
A Victorian aura is filled in this wonderful and relaxing place in Singapore. This extremely clean and relaxing park measures 74 hectares. What you can expect to see here are themed gardens, symphony stage, and a swan lake.
5. Go to Bukit Timah Nature Reserve
If you are an adventurous individual who love to go with the amazing beauty of Mother Nature, then don't forget to visit the Bukit Timah Nature Reserve that is clinging to the highest peak available in Singapore, which is the Bukit Timah.
4. Get the Chance to Visit the Sri Veeramakaliamman Temple
This is located in Singapore's Little India, which is a very colorful place. This amazing temple was built as an honor to Kali, a ferocious goddess who is wearing a garland filled with skulls.
3. Ride on the Singapore Flyer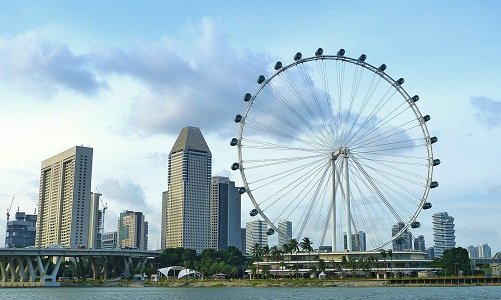 If you're not afraid of heights, then you must try riding on the ever famous Singapore flyer. This is amongst those iconic engineering marvels not only in Asia, but in the entire world as well. It's an observation wheel where you can see the beauty of the entire Singapore including Sentosa Island, Changi Airport, and Marina Bay.
2. Experience a Singapore River Cruise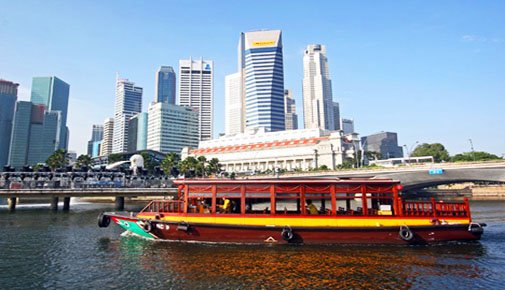 Singapore River Cruise will surely make you happy. You can be able to witness the river while on the cruise together with the locals and some foreign tourists. You can begin your river cruise from the Merlion towards the Robertson Quay.
1. Visit the Sentosa Island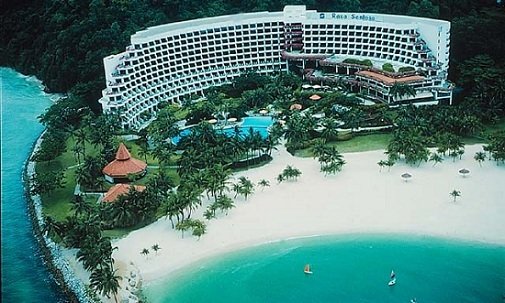 One of the world famous attractions in Singapore is the Sentosa Island. And if you're in the said country, you must not forget to visit here. This is 500-meter away from the Singapore's south coast. It's where you can unwind and shake your stress away.
These are the 10 things that you can do in Singapore. If you're thinking about traveling, then Singapore is the place to be.