The World's Top 10 Richest Cities By GDP
Wealth of any nation is measured by the gross domestic product of the services and goods. GDP is also referred to as the market value of goods and services.  The GDP captures the true monetary value of any economy and that is why it is the best measure for determining whether a city is poor or rich. It is the sum total of every output placed together from an economy. If it is well calculated, then it is should be the best method to determine wealthy cities.
Below is a list of our top 10 richest cities by GDP
10. Shanghai, China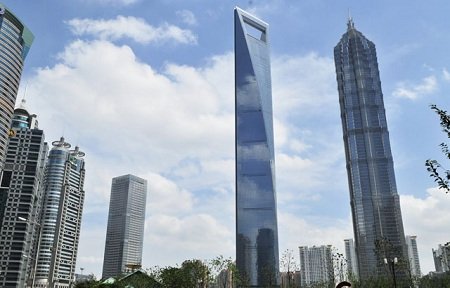 This city has a population of 23,019,148, occupies an area of 6,340.5 square kilometers and has a GDP of $516.5 billion. It is on the Eastern coast of China and has been around since 960AD. Started as a fishing village and was elevated in 1074 to a market town during the Song Dynasty. In the 20th century, it became an important port city. It has several tourist attractions, such as The Bund , Orient Pearl TV Tower. It produces oil, chemicals and steel production.
9. Moscow, Russia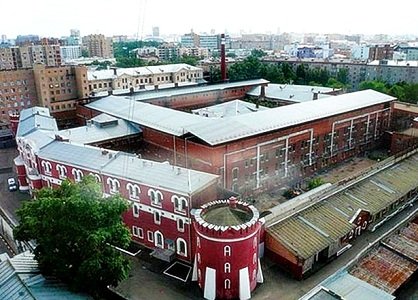 It has a population of 11,503,501, occupies an area of 2,510 square kilometers, and has a GDP of 520.1 billion. It is located in western Russia and it dates back in 1147. It was conquered by the Mongols, the Poles, the Swedes and the French. It has several attraction such as Bolshoi Theater, mausoleum housing Vladimir Lenin's preserved corpse, Kremlin, and Red Square.
8. Chicago, USA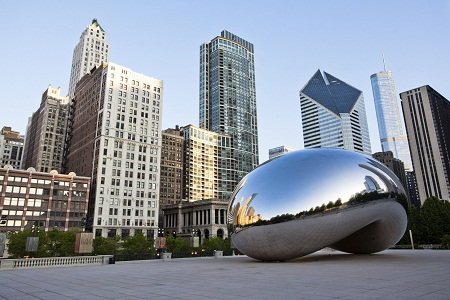 It is in an area of 606.1 square kilometers with a population of 2,707, 120 with a GDP of $524.6 billion. This is a city in Illinois State and it first started as a Native Americans state. It was founded in 1833 as a town. In 1837, its rapid population growth necessitated it to be called a city. Attractive features include Wrigley Field, Chicago Theater, and the Field Museum of Natural History. It has invested in printing, manufacturing and publishing industries.
7. Osaka, Japan
With a GDP of $654.8, a population of 1,545,410 and an area of 552.26 square kilometers, this city found in southern Japan was found way back in 6BC. It grew into a major city between 1603 and 1867. In 1889 it expanded and became a modern municipality. Attractions include Universal  studios, Kiyomizu Temple and Osaka Castle.
6. Paris, France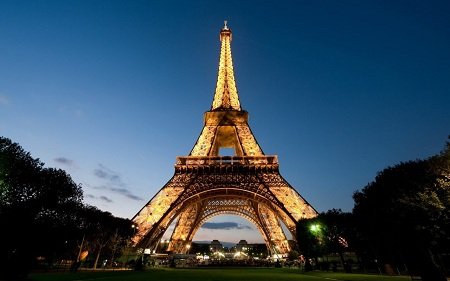 It has a GDP of $669.2 billion, a population of 10,413,386 and it is on a 105.4 square kilometer area. It was first settled by a Celtic sub tribe called Parisii and later named after them – Paris. It is one of the most visited places in Europe and some of the attractions include the Champs Elysees, the Louvre Museum , Eiffel Tower,  and Arc De Triompe.
5. London, England
It has a GDP of $731.2 billion, a population of 8,173,194, and covers an area of 1,570 kilometers. It got its first settlers during early during the Roman era and used to be called Londinium. The great fire of London in 1666 almost destroyed it. It gained world recognition between 1831 and 1925 when people of different cultures from all over the world settled there. Its attractions include the Tower Bridge, Big Ben Clock Tower, Buckingham Palace, and London Eye.
4. Seoul, South Korea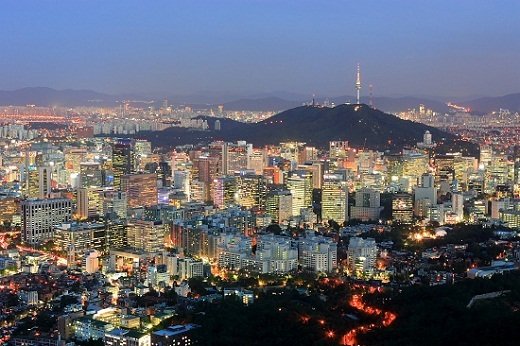 Its GDP is at $779.3 billion, has an estimated population of 10 million, and covers an area of 605.21 square kilometers. It is located in the northwestern South Korea and was first settled in 17 BC. It became capital city from 1394 to date. Its current boundaries were established in 1995 and some of its attractions include Namsan Park, N Seoul Towers, War Memorial, Changdeokgung Palace, and Korean War Memorial.
3. Los Angeles, USA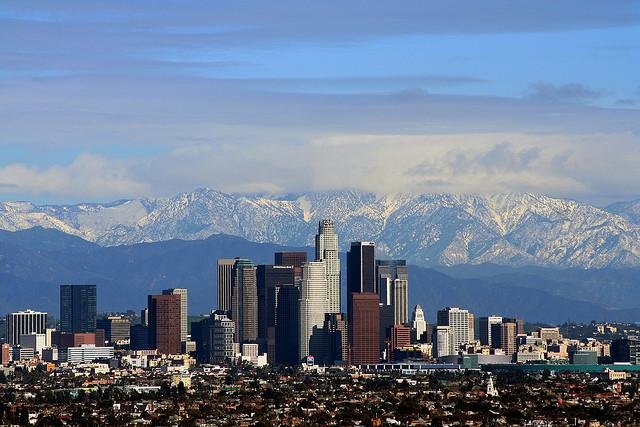 It has a GDP of $789.7 billion, has a population of 3,792,621 and it on an area of 1,302 square kilometers. This is the place where everything Hollywood started from by Native Americans of the Chumash tribe before 16th Century. Its attractions include the Hollywood sign, Santa Monica Pier,Universal Studios, and the Hollywood Walk of Fame.
2. New York, USA
The GDP is at $1,210 billions, the population is at 8,244,910, and it an area of  1,213 square kilometers. It was founded during the second Anglo-Dutch War. Between 19th and 20th century, it became the major entry point for immigrants from the world over who ended up settling in the city thus giving it a multicultural and racial diversity. Attractions include the Statue of Liberty,Empire State Building, Times Square and the Brooklyn Bridge. Finance, real estate and publishing are its major industries.
1. Tokyo, Japan
The GDP is at $1,520 billion, has a population of 13,185,502 and is on an area of 2,187.6 square kilometers.
Those are the top 10 world richest cities basing on their GDP. Do share with your friends on social media so that they can comment on the same.
Save