You must have sensed something going on with the Missile Technology Control Regime (MTCR) for days in the news? Feel intrigued upon the topic? How about we lend you some information on the topic?
For years, India desperately spend time and money to bring its nuclear adversary into the barrels of international supervision. The entry into the west-dominated elite group was everything India wanted to be part of.
Well time really flies by. After 18 years of shallow efforts, India have been granted the entry into informal political understanding on the proliferation of missiles and its supervening technology.
It came as a welcome sight on the aftermath of NSG denial. Finally, a chance to flex shoulders with the world's best supervised nations of missile proliferation.
Let's dwell deep and seek out how this burgeoning step is beneficial for Indian defense. Here're 10 benefits of Missile Technology Control Regime (MTCR) for Indian defense system you need to know.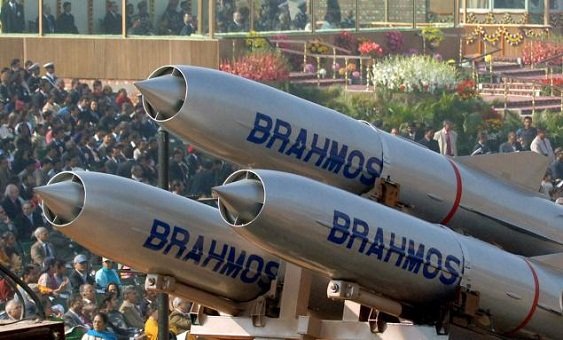 10) 35th Entrant into the Elite Club
India became the 35th nation of the famed Missile Technology Control Regime (MTCR) by agreeing to Hague Code of Conduct (HCOC).
It allows Indian defense an opportunity to gain insight on the world's best missile proliferation and learn different avenues.
9) Makes India a Key Player in International Arena
Breaking the barrier into MTCR allows India to stand in the same breath as of the other elite nations.
It in turn creates a domino effect where Indian defense will have immense gains and rack up better in the eyes of International counterparts.
8) Welcome benefit to ISRO
The entry into MTCR allowed a boost to Indian Space Research Association (ISRO) to gain further heights.
It sports a welcome sight to the one when India was denied access to cryogenic technology by Russia during cold war.
7) Rack up sales for BrahMos
This entry into the elite echo leans of MTCR opened up avenues of export for India.
India will now be able to sell these Indo-Russian supersonic cruise missiles to other countries and flex its export repertoire.
6) Paves way to import surveillance drones
This step shall allow Indian defense to import surveillance drones like the predator ones or even the UAV's or Global Hawk of USA.
These drones are presently used for counter-terrorism against Taliban in Afghanistan and Pakistan.
5) Breeding ground for Make in India campaign
The ongoing Make in India campaign shall see a boost with this entry into MTCR.
India can now seek free movement of its technology movement due to involvement in export ultimately contributing to the success of Make in India program.
4) Attainment of Israel's Arrow II missiles
There was a time where the sanctions of MTCR denied India the chance to attain Israel's Arrow II missiles for their Ballistic Missile System.
However, with the recent developments, India can finally seek better opportunities allowing ample protection against any futuristic attacks from outsiders.
 3) Manufacturer of Sophisticated missiles
With membership of MTCR, India will be in a constant revival of technology and knowledge on missiles and more with other bigger players of the world.
It allows India to develop a breed of their own high end missiles under the sophisticated technology adopted by the MTCR nations.
Quite a boost for India's defense status quo.
2) A Victory for India and its defense
This really marked a significant victory for India over China after a timid week of ousting from the NSG verdict due to the threshold of

China

on the group.
In a welcome sight to devour, China doesn't belong to the 35 nation elite group which stands India at far better place that it was a week ago.
1) A Big step in realizing NSG dream
After the gloomy heyday of Nuclear Suppliers Group (NSG) denial, finally, a sunshine followed in theform of MTCR.
The step into MTCR is another milestone in the pathway to achieving the NSG dream.
The time when India bears the crest of 48-nation NSG isn't far away now.
It's really quite a victory for India among the international peers. The true heroics lays to these men who pursued India's dream to be part of the fames Missile Technology Control Regime (MTCR).