Tejaswi Madivada is a well-known Indian actress. She mostly works in Telugu Film Industry and she started her career as a dance choreographer. Later, she turned towards acting and she worked in movies like Life is Beautiful, Mister, Babu Baga Busy and Wish you Happy Breakup.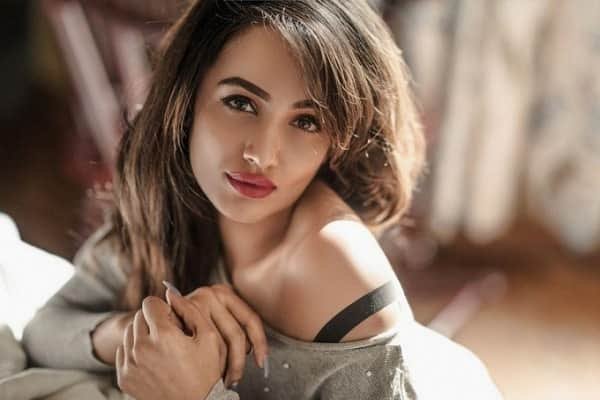 Net Worth
The net worth of Tejaswi Madivada is not known.
Income Source
The main source of income for Tejaswi Madivada is the fee she receives for working in the entertainment industry.
Real Name
The real name of this beautiful actress is Tejaswi Madivada.
Date of Birth: 3 July 1991
Age: 26 Years
Height/Weight
Tejaswi Madivada has an average height as she is 5 feet and 4 inches tall. In addition to this, Tejaswi Madivada weighs about 55 Kgs.
Marital Status
Tejaswi Madivada is presently unmarried.
Personal Background
Talking about the personal background, it is known that Tejaswi Madivada was born in Hyderabad. She went to Hyderabad Public School and NASR School for Girls in Hyderabad to complete her schooling. In the later years, she decided to pursue B.A. in Mass Communication and Journalism and hence she enrolled in St. Francis Degree College for Women in Hyderabad. Talking about the family, it is known that the name of her of her mother is Bani Singh. Tejaswi Madivada has not revealed any details about her relationship status but is known that she is presently unmarried. She also revealed that she is not planning to get married anytime soon as she is trying to focus on her career.
Career
Tejaswi Madivada started her career as a dance instructor and she trained at various dance institutes. She had also taken classes at HSBC, Franklin Templeton,and Wipro. In addition to this, she also participated in many beauty pageants. She got her first offer after participating in Beauty Contest for Dabur Gulabari 2011. This helped her in getting her first role in Life is Beautiful in 2012. With this, she started her acting career and she was happy to change her domain. Later in 2013, she also worked in Seethamma Vakitlo Sirimalle Chettu. This was the first movie for her.Tejaswi Madivada also worked in Ram Gopal Varma's movie. Apart from that, she worked in movies like Heart Attack, Ice Cream, Lovers, Mister and Babu Baga Busy.
She is presently working in SSSJ and the movie is due for release in 2018. The movie will surely be a great success because of the fan following of Tejaswi Madivada.