About the show – Super Dancer, an Indian Hindi Dance reality show which became famous in a short period of time, is a very good stage for kids to hone their dancing skills. It is a unique show which not only concentrates on dancing skills- Desire, Discipline and Determination, but also tests the kids on adaptability skills, improves their keen learning skills which prepares the kid to be a passionate dancer with a unique personality. The show has a tagline "Dance ka kal".
Reality show details
Super Dancer airs on every Saturday and Sunday on Sony Entertainment Television and Sony Entertainment Television Asia. The reality show is produced by Ranjeet Thakur and Hemanth Ruprell for their production house "Frames Production". The show runs for around 70 minutes approximately. The three judges for the show are: Shilpa Shetty, Anurag Basu and Geeta Kapoor. Around 12 Super dancers are selected after the auditions and they all compete for the title "Dance Ka Kal". Each contestant is paired with a super choreographer who has similar unique style. On Sundays, each super dancer dance along with their choreographers. One kid gets eliminated every week based on the votes by audience on the website or on SonyLiv App.
Season 1
The initial season was aired on 10 September 2016. It initially selected 12 contestants which included power card entries by judges. It had a total of 29 episodes. The finale was aired on 17 December 2016. The five finalists were Ditya Sagar Bhande, Dipali Borkar, Masoom Narzary, Yogesh Sharma and Laxman Kumbhar.
Season 1 – Winner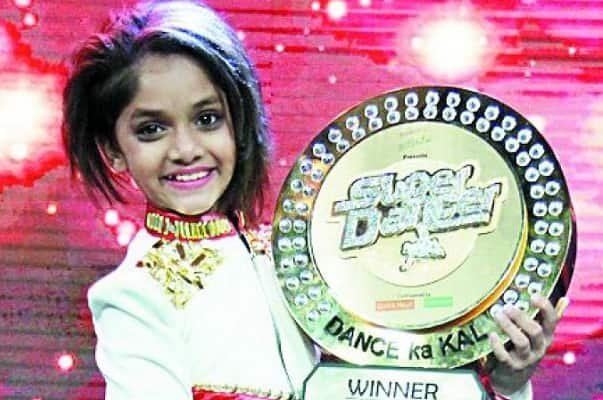 Ditya Sagar Bhande was the title winner of the first season, 2016. She was 9 years old at the time and is from Mumbai. Her choreographer was Ruel Dauson. She mesmerized the judges with some brilliant performances and acts. Actors, Shraddha Kapoor and Aditya Roy Kapur were present at the grand finale. The stars along with the judges gave away the trophy. Ditya also took home prize money of 15 lakh rupees, a smart phone and a gift hamper worth 1 lakh rupees from Patanjali. Excited, Ditya stated that
"This is the best moment of my life. I am really happy and excited to bag the prestigious title of nation's first Super Dancer. With the mentoring of my choreographer Ruel and the encouragement received from everyone, I am thankful to Super Dancer and Sony Entertainment Television. I am going to miss the training, Ruel sir, my friends, Shilpa ma'am, Geeta Maa, Anurag sir and everyone associated with the show."
Also, Ditya Sagar Bhande made her acting debut in a Tamil Musical film "Lakshmi". The film was directed by A.L.Vijay. The main lead stars are Prabhu deva and Aishwariya Rajesh.
Season 2
With the huge success of Super Dancer's season 1, season 2 was aired the following year with huge expectations on 30 September 2017 with 51 episodes. Film star Varun Dhawan was an attraction at the finale. It had 14 contestants with 4 finalists namely Bishal Sharma, Ritik Diwakar, Akash Thapa and Vaishnavi Prajapati.
Season 2 – Winner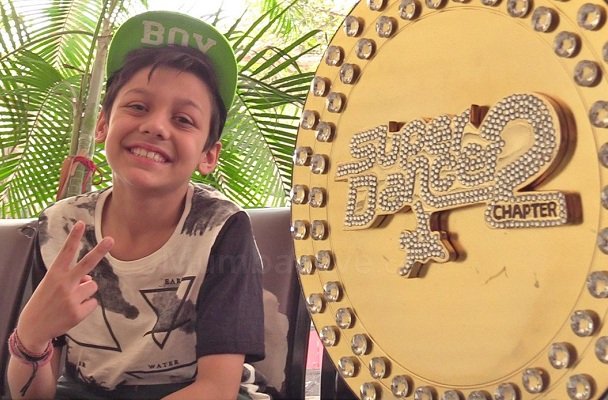 Bishal Sharma won the title for season 2. His choreographer was Vaibhav Ghuge. He was 12 years old at the time and was from Jorhat, Assam. He came from a very conservative family, his family suffered from financial crisis and he was rejected in the auditions of Season 1 – Super Dancer. However, he came back with strong determination for the following season and won the title. He won the prize money of 15 lakh rupees along with the trophy, a certificate of appreciation and a gift from a jewellery brand. He received a huge response from audience with 12 million votes. Bishal stated that
"I am really happy and thrilled to win the title of Dance Ka Kal on Super Dancer Chapter 2. It is truly a dream come true for me and I am grateful to the judges, my choreographer and Sony Entertainment Television for believing in me. It is through their guidance and support, I have been able to achieve this and make my parents proud".  
It was a tight competition among the finalists and in the show. For instance, Arushi Saxena was an all-rounder of the show, Mishti Sinha had to bid goodbye due to her leg injury, Muskan Sharma was termed as "robotic girl". There was no elimination for 6 weeks at a stretch. With this huge competition in place, Bishal was able to prove his talent.
Season 3 – the latest season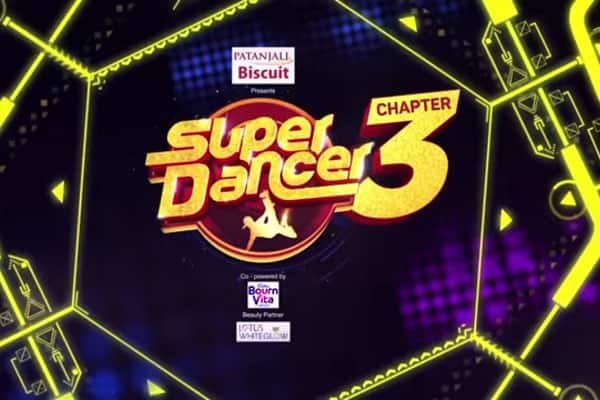 The third season was planned to be aired on 29 December 2018. It already completed 10 episodes. The new season contestants were even more passionate with fresh new energy. There were some sentimental sequences in the 1st episode when the audition events were telecasted. One of the contestants who did really well on the stage had parents who struggled a lot just to encourage their child's dream. He did got selected. Another such story is of a kid who went to super dancer against his family of wrestlers just because of the passion towards dancing. With the success of first two seasons, 3rd   season came out with huge expectations and audience are awaiting to see the title winner.