Sohail Khan is a noted actor, producer, director and writer in the Hindi film industry. He is the younger brother of the ultimate super star Salman Khan and actor Arbaz Khan is also his elder brother. Despite coming from such an influential family, Sohail has never been in the shadows of his siblings, but has earned name and fame for himself in the industry.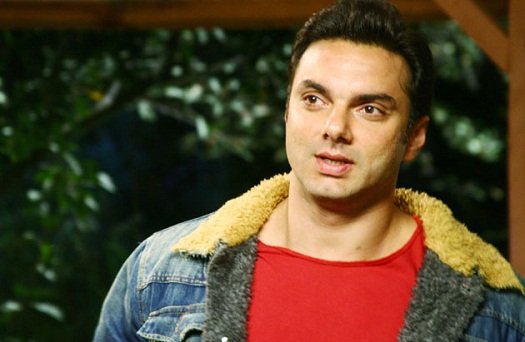 Net Worth: $ 10 million
Income Sources: Sohail Khan has acted in some Bollywood movies, in addition to being a producer and director as well as screenwriter. He owns a production huse called Sohail Khan Productions. Sohail has also appeared as a judge in some renowned TV shows such as "Comedy Circus ka Naya Daur", "Comedy Circus ke Ajoobe" and "Kahaani Comedy Circus Ki". His production house has presented numerous international stage shows and he has also made some music video and a television series called "Chehre pe Chehra".
Born: 20th December, 1970 (44 years old)
Marital Status: Married to Seema Sachdev Khan since 1998. The couple has two sons called Nirvaaan and Yohan.
Height/Weight: 5 feet 8 inches, 75 kg
Personal Background
Sohail Khan was born in Mumbai and hails from a prestigious Bollywood family, with his father Salim Khan being the famous screenwriters of the yesteryears. Both his elder brothers Salman Khan and Arbaz Khan are accomplished actors, whiel he also has two younger sisters called Arpita and Alvira. His mother, Susheela Chalak is basically a Hindu but is converted to Islam and named Salma Khan. Helen, the famous actress of the sixties, is his step mother. Sohail's family originally hails from Indore but later settled in Mumbai, where he grew up.
Career Graph
Sohail Khan decided to follow the footsteos of his brothers by joining Bollywood and he did so as a film producer and director, with a 1997 thriller movie called "Azaar", followed by "Pyar Kiya to Darna Kya" in 1998 and "Hello Brother" in 1999. These films were made under the banner of G S Entertainment, which was later converted into Sohail Khan Productions. Sohail made his acting debut in 2002 with a film called "Maine Dil Tujhko Diya", which he also wrote, produced and directed. The film got an average response and so did his next few films. He got his first acting success in 2005 with a movie called "Maine Pyar Kyun Kiya", which co starred him with Salman Khan, Sushmita Sen and Katrina Kaif. Some of his subsequent releases were "Fight Club", "Aryan", "Kissan", "Main Aur Mrs Khanna" and "Do Knot Disturb", none of which proved to be a huge commercial success. his 2007 movie "Partner" garnered huge success on the box office, while the 2014 release "Jai Ho" was an average fare.
Home and Cars
Sohail Khan lives in a plush home in Bandra locality of Mumbai, where he usually hosts the coolest parties of the B-town. The house has all the luxurious amenities one can dream of. He is a simple guy who has a down to earth lifestyle and travels around in a Lexus SUV car.