A story depicting the precious and exemplary love of the great Salim who was a young Mughal prince and also the son of the Emperor Akbar, and the courtesan Anarkali, this show Dastaan-e-Mohabbat is much loved about and is raking in too views. Here's us with a take on it-
Wiki
The show is part of Colors TV network and is produced by Anirudh Pathak. It stars Shahbaz Khan, Shaheer Sheikh, Sonarika Bhadoria, Parvati Sehgal, Gurdeep Kholiand Niveditta Bhattacharya in the pivotal roles. The show is also a loosely based adaptation of the titular Bollywood movie Mughal-e-Azam.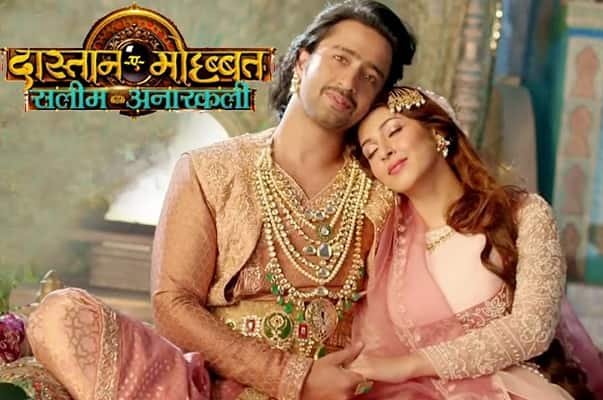 Story
The story of Salim and Anarkali has been told for ages and signifies the bond of love where love sees no boundary, no limit and no discrepancy. Salim, the son of Emperor Akbar falls in love with the courtesan Anarkali and vows for it. Akbar in return is angered by the illicit relationship between Salim and Anarkali tries to separate them.
Akbar even orders Anarkali to be enclosed within four walls, where she died on. Salim, who later became the emperor Jahangir build a tomb with a gate in tribute for Anarkali. The TV show showcases the storyline quite aptly and offering different insights on the life of Salim and Anarkali, much of those which aren't known to the common folks around.
The show also takes in the aspect of poetry and literature, which at that time had flourished plenty. The show is certainly something to keep an eye on.
Timing
The show first premiered on 1st October 2018 and is in its first season. It is aired on Colors TV from Monday to Friday at 8:30 pm.
Cast Real Name
Shahbaz Khan as Emperor Akbar
Shaheer Sheikh as Salim
SonarikaBhadoria as Anarkali
Parvati Sehgal as Salima Sultan
Gurdeep Kholi as Jodha Bai
Nivedita Bhattacharya as Ruqaiya Sultan
Aruna Irani as Hamida Banu