Politics refer to the process of making decisions on the various activities, policies and actions by a group of people who are usually elected by the people of the country. Politics all over the world is synonymous with power therefore these decisions are used to add and hold on to the power and control in the government party. Since power is inseparable from politics, mostly leaders get under the toxic effects of power. They do not understand the fact that Power comes with huge responsibilities. They start misusing the resources for their own benefit and betterment. One of the inescapable parts of politics is Corruption.
You might have come across this term many times. But what does it actually mean. Corruption basically means any kind of fraudulent lawbreaking and dishonesty in conduct. In terms of politics, it typically involves ministers taking bribes and monetary benefits with deceit and manipulation.
In the current situation, it is becoming an inevitable part of political affairs and every so often politicians verify this fact.
Here is our list of the top 10 most corrupt politicians of India who are facing severe corruption charges:
10. Rasheed Masood
Masood was the Health Minister in the government of VP Singh and is held blameworthy of dishonestly preventing the Medical candidates from North East by recommending unworthy candidates to MBBS seats fixed for North Eastern State Tripura in various well-known medical institutes across the nation. Also this leader of the Congress party has the doubtful distinction of being the first minister to violate the law and indulging in Criminal activities after the Supreme Court order on ineligibility. Masood was held responsible of crimes under the Prevention of Corruption Act and IPC Sections 420 (cheating), 468 (forgery) and 120-B (criminal conspiracy).  He was later exonerated of the charges under the IPC Section 471. Masood was also taken into custody and sentenced for 4 years by a Delhi court.
9. Mayawati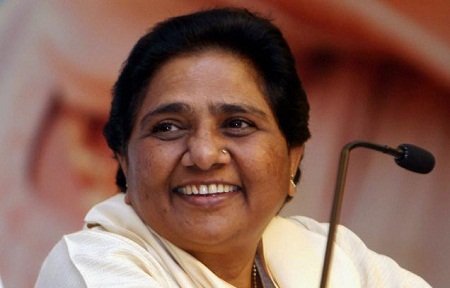 The leader who is always condemned for her pretentious display of supremacy in her state is Mayawati. She got herself placed among the top 20 taxpayers where she paid a whopping amount of Rs. 26 Crs as Income Tax. It is known that she used her chief minister status just to accumulate her own private wealth and she is known to own the assets worth Crores. She was also held guilty with corruption charges after the Taj Heritage Corridor Case was exposed. She also came under the radar when she accepted Public Donations. Her birthdays have been a sensational media event as she appears garlanded in diamond jewelry.
8. Suresh Kalmadi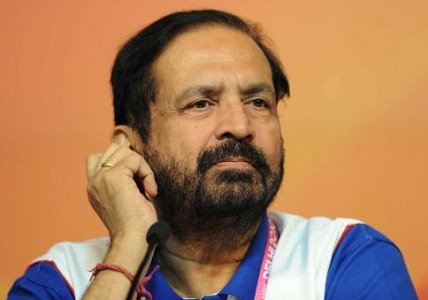 Suresh Kalmadi became a well-known name after causing a loss of Crores of money to the nation. He organized The Commonwealth Games in the year 2010, which was nothing short of ransacking. Headlines were made about the huge event being submerged in the sea of corruption much before the Games even commenced. As per the reports, Rs. 70000 crores were taken from the government for these games but apparently half of the total was spent. Pertaining to this, he was found guilty with charges of corruption and was sent to Tihar jail.
7. Mulayam Singh Yadav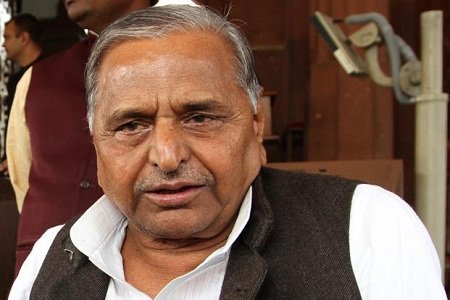 Mulayam Singh Yadav is another star in the Indian Political Universe who has abused his powers as Chief Minister. Though he is not directly involved in any scam but lot of blame have been laid on him. There are a number of allegations leveled against him for example, in the selection of corruption infected officers in the state and buildup of unbalanced possessions but since there was no satisfactory evidence against him this case was nullified though his sons and daughter-in-law were the holders of these crore rupees of assets.
6. Karunanidhi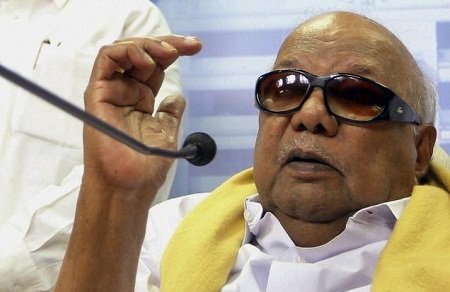 He is known as royal leader of corruption world. He was indicted of supporting and backing up the LTTE. He allegedly established the corruption and dishonesty in the Southern India. He was said to be a leading player in the "votes" scams and extreme nepotism that was common in his rule
5. A. Raja
The main person accused of 2G Spectrum Scam worth Rs. 176,000 Crores was the ex-Union Telecom Minister Andimuthu Raja. This was the largest scam that our nation witnessed.    He is known to follow Karunanidhi's footsteps and takes him as his Guide. He is now in anticipation of his trial.
4. M. K. Kanimozhi
Kanimozhi is another well-known name in the 2G Spectrum Scam. She is the daughter of M Karunanidhi and she was the mastermind behind this scam along with A Raja. Kanimozhi was also indicted of tax fudging by the Income Tax Department. She was arrested and then later granted bail after 188 days of custody. Her trial is still in process in CBI.
3. MadhuKoda
Jharkhand's former Chief Minister who is known to be from modest background, fell into this deceptive world of money and richness. He learnt the tactics of making money through politics and abused his powers to the fullest. He was the main accused in the mining scam which later got the name of Madhu Koda Mining Scam.
2. Jayalalithaa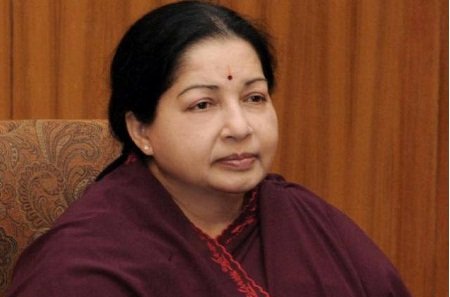 The late Chief Minister of Tamil Nadu stands at Number two for having an overwhelming count of over 46 corruption cases against her. She is famous for Tansi land deal case, Rs. 70 million coal import scam, disproportionate assets. An income tax raid at her residence and companies, apparently led to the seizure of jewelry, wrist-watches, air-conditioners, saris, foot wears, etc. However the Supreme Court refused to evaluate its decision in case of her disproportionate assets due to her death. Her counterparts are still going through the inquiries with regard to the corruption.
1. Lalu Prasad Yadav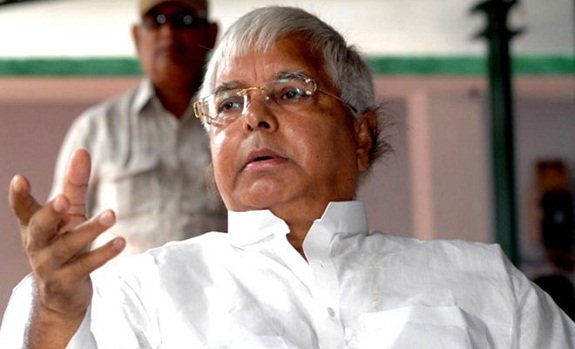 Lalu Prasad Yadav stands at Number one position as he has been charged in over 63 cases of corruption. He is definitely one of the strongest contenders in this list. The major scam that shocked the entire nation and of course his political career was the Chara Ghotala or the fodder scam which implicated the fraud of Rs. 950 crore. The allegations of favoritism against him have also come up in the past but no action could be taken due to his so-called"acquaintances" in the administration.
Conclusion
Corruption sneaked into the Indian political system and now this has become like cancer which has extended across the span of the country. There are many celebrated leaders who have been indicted of corruption, but no cases were filed against them it includes the likes of Indian National Congress President Sonia Gandhi and her son Rahul Gandhi who were blamed by Subramanian Swamy,a BJP leader,of a fraud of Rs 1,600 Crs. Earlier this year, Salman Khurshid the External Affairs Minister who was caught up in scam of Rs 71 Lakhs and then BJP's leader Nitin Gadkari was also dragged to the limelight for doubtful financial support that his companies were getting. Sharad Pawar, the chief of NCP, after being openly condemned by Anna Hazare had to give up a ministers' board in charge of combating corruption in 2011. He had accusations leveled on him by Y P Singh an Ex-IPS officer. Also the family members of various high profile leaders like Robert Vadra, Sonia Gandhi 's son-in-law and Karthi Chidambaram, son of the Finance Minister P Chidambaram, are the ones who've come under the attention for suspected corruption all the way through their companies