Payal Rohatgi is a well-known Indian actress and she worked on several reality shows. It is also known that she was a contestant in Bigg Boss 2 and she won many titles like Miss India Tourism 2001 and Supermodel Miss Tourism World 2001.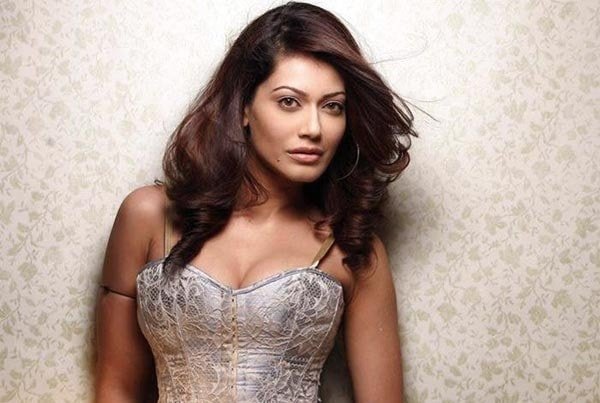 Net Worth
The net worth of Payal is not known.
Income Source
The major source of income for Payal is the modeling and the acting assignment that she works in. 
Real Name
The real name of this Indian actress is Payal Rohatgi. 
Date of Birth: 9th November 1984
Age: 34 years 
Height/Weight
Payal Rohatgi has an average height and she is 5 feet and 5 inches tall. Her total weight is about 51 Kgs
Marital Status
Payal is not married however she is in a relationship with Sangram Singh since 2011.
Personal Background
Payal was born in Banjara Hills in Hyderabad and the name of her father is Shashank Rohatgi. Her father is a chemical engineer. The name of Payal's mother is known to be Veena Rohatgi and she works as a supervisor teacher.  She also has a brother whose name is Gaurav and he is an electronics engineer. It is known that most of her childhood was spent in Ahmedabad in Gujarat and she also completed her schooling from Gujarat. She went to Udgam School and she later decided to go for B.Tech. She completed her engineering from Lalbhai Dalpatbhai College of Engineering. She was selected as one of the most pretty and famous girls in college and since then she became passionate about the film industry. Talking about her relationships, she had been in a relationship with Sangram Singh since 2011 and she later got engaged to him in 2014. It is known that Sangram also helped Payal's parents in reuniting after they got separated because of some differences.
She recently got into a controversy when she was denied boarding by Jet Airways as she was late for the flight and she later accused Jet Airways of being unfair. The flight operations blamed her for using her celebrity status for creating a ruckus.
Career
She started her career after she got a chance to be a part of Femina Miss India Pageant and she later got a chance to work for brands like Amul, Nescafe, Jaguar Bathing Panels and Nirma. In 2002, she got a chance to work in her first movie and the name of the movie was Yeh Kya Ho Raha Hai. The movie was basically a remake of American Pie. The same year, she got a chance to work in Refuge and Patth as well. In total, she worked in 22 movies and unfortunately two of her movies were never released.
Some of the other famous movies that she worked in are Heyy Babyy, Corporate, Dhol, Ugly Aur Pagli and Dil Kabaddi. She also worked in several reality shows like Nach Baliye 7m Bigg Boss 7, Survivor India and Raaz Pichhle Janam Ka.
Properties and Cars
The details about Payal's cars and properties are not listed.