Pawan Singh Wiki, Age, Height, Biography, Net Worth, Wife 
Pawan Singh is a popular actor playback singer who mostly sings in Bhojpuri. He sang many popular songs like Lollypop Lagelu. He also received many awards because of his contribution to the cinema.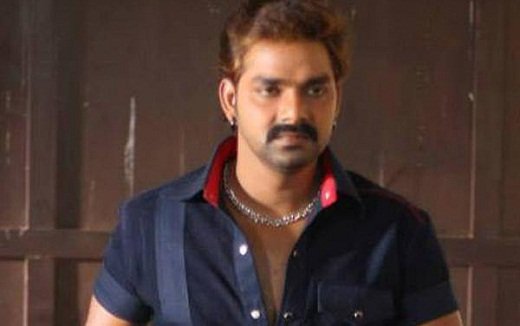 Net Worth
The net worth of Pawan Singh is not known
Income Source
The main source of income for Pawan Singh is the fee he receives for singing songs and acting in movies
Real Name
The real name of this actor is Pawan Singh
Date of Birth: 6 March 1986
Age: 32 Years
Height/Weight
Pawan Sing his relatively tall when it comes to height and he is 5 feet and 9 Inches tall. In addition to this, he weighs about 85 Kgs.
Marital Status
Pawan Singh was married to Neelam Singh and as per the information, his wife passed away in March 2015.
Personal Background
Talking about the personal background of Pawan Singh, it is known that he was born in Arrah in Bihar and he completed his education at Arrah itself. He went to HNK High School and he later enrolled himself in Maharaja College in Arraha from where he received his bachelor degree. There is not much of information available about his family but it is known that he also has a sister whose name is Mala Singh. In terms of his personal life, it is known that he got married to Neelam Singh on 1 December 2014 but their story didn't have a happy ending. Pawan's wife committed suicide on 8 March 2015.
As of now, it is known that he is in a relationship with one of the actress and the name of the actress is Urvashi Chaudhary. Pawan Singh doesn't have any child and he refused to comment on his relationship with Urvashi.
Career
In terms of career, Pawan started his career in 1997 as a singer and he gained quite some fame as a singer. He also received an International Bhojpuri Film Awards in 2016 for his contribution as a singer. The award was given to him under the category of Best Male Singer. The first album released by him was Odhaniya Wali. He also sang a song called Lollypop Lagelu and that helped him in becoming an overnight star. Later in 2007, he entered the Bhojpuri film industry and that was the start of a fresh career for him. The first movie he worked in was Rangilee Chunariya Tohre Naam and since then he worked in over 80 movies. One of the recent movies he worked in was Saiya Super Star which was released in 2018. He recently joined Bharatiya Janata Party as well and he decided to dedicate rest of his life for social service. Pawan is seen working with party workers actively and in addition to this, he is more inclined towards politics now.He might be one of the upcoming faces of the public from his hometown in the upcoming elections.
Properties and Cars
The details about Pawan's cars and properties are not listed.