Papa By Chance (Star Bharat) Serial Wiki, Story, Timing, Cast Real Name
Papa by Chance is a Hindi television series which airs on Star Bharat. The show was first telecasted on 20th August 2018. The show has completed 79 episodes till date.
Wiki
Papa by Chance has been produced by Amir Raza, Sonali Jaffer and Gulam Jaffer under the banner of Full House Media Productions. The show has Priya Tandon, Mr India finalist Zebby Singh and Sana Sayyad in the lead roles.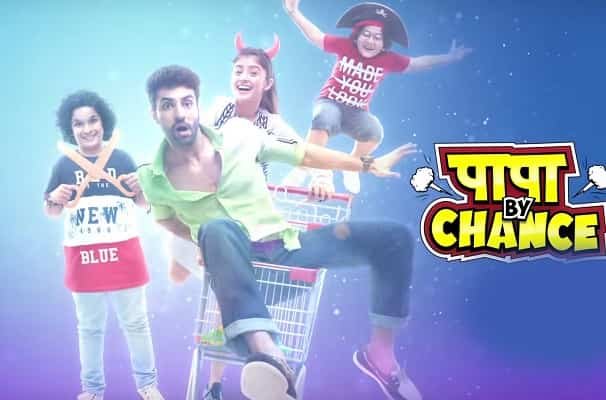 Story
The story takes inspiration from the Aamir Khan-Juhi Chawla starrer Hum Hai Rahi Pyar Ke. Yuvaan is a rich bachelor who accidentally kills a couple during a road accident. In order to make amends, he adopts the three children of the couple. He is cheated of his property by his former servant and current stepfather Harman Batra and is forced to live in his father's old house along with the children. His childhood friend Amrit also resides in the same house. Amrit refuses to allow his three adopted children to stay in the house but Vivaan secretly keeps them in the house. Amrit's mother Bela, on the other hand, plans to get them married. The plot revolves around Yuvaan and the way he looks after the three children and his relationship with Amrit.
Timings
The serial airs from Monday to Friday at 7 pm. The running time of the show is about 20 minutes.
 Cast real name
Zebby Singh as Yuvaan Chopra
Sana Sayyad as Amrit Chopra
Arishfa Khan as Gurneet Chatwal(first adopted son of Yuvaan)
Siddharth Dubey as Dhoni Chatwal(second adopted son of Yuvaan)
Ishant Bhanushali as Balwinder Chatwal(third adopted son of Yuvaan)
Manasi Salvi as Sucharita Chopra, Yuvaan's mother
Vibha Bhagat as Bela Kakkar, Amrit's mother
Jiten Lalwani as Harman Batra
Ginnie Virdi as Mohini Kakkar, Amrit's paternal aunt
Priya Tandon as Kashvi Rathi (Kachvi), Yuvaan's lawyer
Manu Malik as Samrat Chopra, Yuvaan's father,