Jiji Maa (Star Bharat) Serial Wiki, Story, Timing, Cast Real Name
Jiji Maa is an Indian television family drama series which airs on Star Bharat. The serial is the Hindi version of Telugu drama series Lakshmi Kalyanam. The show first aired on 9th October 2017. The show as completed more than 350 episodes till date.
Wiki
The television series has been created by Jay Mehta and Kinnari Mehta. The producer of the show is Jay Mehta under the banner of Jay Productions. Story has been written by Mayur Puri and the director is Rohit Raj Goyal.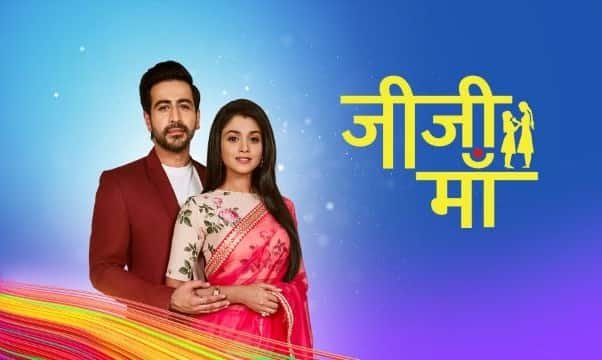 Story
The story centers around two sisters, Falguni and Niyati Purohit. They are poor and live with their mother who does sewing to make ends meet. Their mother dies in an accident leaving the elder sister Falguni to look after her younger sister Niyati. Thus, she becomes Jiji Maa for Niyati. She educates Niyati but remains illiterate herself. The villain of the show is a rich lady Uttara Devi Rawat. She constantly antagonises Falguni but her own son falls in love with her. Her younger son, on the other hand, marries Niyati after she becomes pregnant by him. The serial revolves around Niyati and her attempts to save herself and her sister from the machinations of Uttara.
Timing
The serial airs from Monday to Friday at 7:30 pm.
Cast Real Name
Tanvi Dogra as Falguni Purohit aka Jijia Maa
Bhavika Sharma as Niyati Vidhaan Rawat, Falguni's younger sister
Pallavi Pradhan as Uttara Devi Rawat
Dishank Arora as Suyash Rawat, Uttara Devi's step son and Falguni's husband
Shubhashish Jha as Vidhaan Rawat, Uttara Devi's son and Niyati's husband
Rajeev Paul as Jayant Rawat, Uttara Devi's husband
Anjali Gupta as Gayatri Rawat, Suyash's real mother
Akanksha Gilan as Falguni and Niyati's mother
Naveen Pandita as Karma
Rashmi Singh as Shreya, Suyash's college friend
Ayesha Vindhara as Chiku, Shreya's child
Rajesh Balwani as Shom, Uttara Devi's manager
Akansha Verma as Mangla, Shom's wife