In the ever-evolving world of travel and hospitality, Oyo Rooms has burst onto the scene like a breath of fresh air, shaking things up and giving the industry a whole new look. Launched in 2013 by Ritesh Agarwal, a young and go-getter entrepreneur, Oyo Rooms has spread its wings across the globe, reimagining budget accommodations and pulling in countless travelers who want a cozy and pocket-friendly place to crash. But, as with all trailblazers, it's important to take a good, hard look at the good and the not-so-good sides of this rapidly rising star. In this deep dive, we'll explore the ups and downs of Oyo Rooms, shedding some light on what's fueled its sky-high ascent and the hurdles it's gotta jump over amidst the growing competition and ever-higher customer expectations. So, let's dive right in, shall we?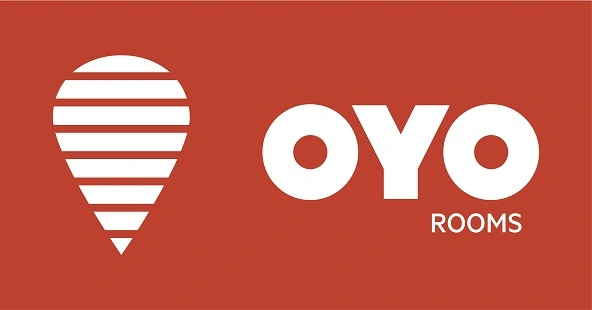 Advantages of Oyo Rooms
Let's first take a closer look at what are the major advantages of choosing an Oyo room over a typical hotel stay.
1. Convenience
The first and foremost advantage of Oyo Rooms is the unmatched convenience it brings to the table. With its widespread presence in more than 300 cities and over 10,000 hotels across India, finding an Oyo Room near your destination is a piece of cake. Imagine you're going on a spontaneous weekend getaway to a popular hill station or a bustling city, and you don't want to spend hours searching for a place to stay. Oyo Rooms has got your back, allowing you to quickly secure accommodations, even before setting foot in your destination.
2. Wallet-Friendly Stays
Oyo Rooms has gained a reputation for offering budget-friendly accommodations without skimping on the essentials. With an average room rate of just 400 to 500 rupees, you can enjoy a comfortable stay without breaking the bank. What's more, Oyo Rooms offers the added flexibility of hourly rate payments, perfect for those times when you only need a place to freshen up or catch a few hours of sleep during a long layover.
3. Seamless Access, Anytime, Anywhere
Thanks to Oyo Rooms' extensive presence in major cities and tourist hotspots, finding a place to rest your head is easier than ever. To make things even simpler, the user-friendly mobile app puts the power of booking right in the palm of your hand. Whether you're backpacking across the country or attending a business conference in a new city, the Oyo Rooms app ensures you're never stranded without a cozy place to stay.
4. Top-Notch Hospitality
Oyo Rooms takes hospitality seriously, partnering closely with hotels and vacation homes to offer guests the best possible experience. By not owning any properties themselves, Oyo can concentrate on ensuring their partner accommodations provide top-notch facilities and services.
5. A Hub of Employment Opportunities
Oyo Rooms is more than just a budget-friendly lodging platform; it's also a goldmine of job opportunities for young professionals across various fields. With a growing workforce of over 5,100 employees, the company is set to expand even further, generating even more career options for aspiring individuals.
Disadvantages of Oyo Rooms
No matter how successful any company is, there will always be something that doesn't fit right. The same case is with Oyo Rooms, and here are the most prominent disadvantages:
1. Non-payment to Hotels
These days it seems that some hotel owners are less than thrilled with Oyo Rooms, claiming that they charge extra fees and refuse to pay the full amount as per their agreements. This has led to legal disputes and some not-so-great publicity for the company. For example, imagine being a hotel owner, partnering with Oyo Rooms, and then realizing that you're getting paid way less than you agreed to. That doesn't sound like a fair deal, right?
2. Noisy Locations
A notable drawback of Oyo Rooms is the location of some of their hotels. It's not uncommon to find many Oyo accommodations situated near train stations or airports, which, while being super handy for travel purposes, can also be a significant source of the noise.
3. Privacy Concerns
Lately, privacy has turned into a major worry for guests staying at Oyo Rooms. With chilling stories of hidden cameras and blackmail hitting the news, it's tough not to feel uneasy when staying in an Oyo room. On top of that, Oyo Rooms' initiative to maintain a digital register and share client information with government agencies has sparked debates about data privacy and the protection of customer details. So, when you're thinking of booking with Oyo Rooms, it's crucial to be conscious of these concerns and ponder the possible consequences for your privacy. After all, nobody wants to feel like they're under surveillance, right?
4. Lack of Visibility
Some Oyo Rooms properties can be pretty tricky to find, as they might be located in narrow streets or areas where advertisements aren't easily visible. This lack of visibility can lead to confusion and inconvenience for travelers, especially when arriving in a new place. Imagine wandering around a strange city, tired and with luggage in tow, trying to find your Oyo Room. Sounds frustrating, doesn't it?
Conclusion
All in all, as with any company on the rise, it is crucial for Oyo Rooms to strike a balance between maintaining its competitive edge and upholding the highest standards in hospitality. With the right strategy and attention to detail, Oyo Rooms has the potential to solidify its position as a global leader in the travel and accommodation sector. Don't you think?