Neha Sharma is a popular Indian actress and model. She is known from her role in Hindi Movie Crook. However she gained a lot of admiration after her role in Kyaa Super Kool Hai Hum in 2012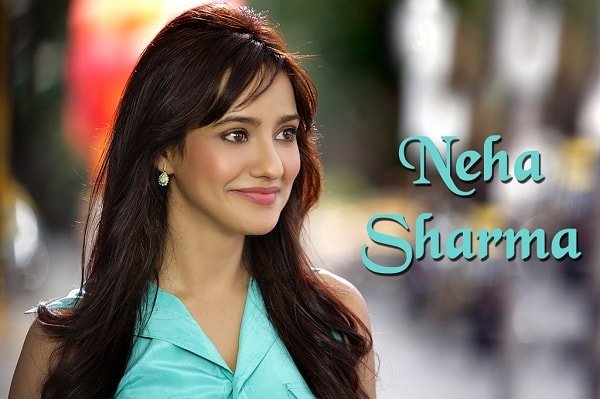 Net Worth
The net worth of Neha Sharma is 10 Crores (INR)
Income Source
Neha Sharma earns through her talent of acting.  She performed in a number of well-known movies and serials. She charges 1 Crore (INR) per film.
Real Name: Neha Sharma is the real name of this beautiful actress
Date of Birth: 21st November 1987
Age: 31 years
Height/Weight
Neha Sharma stands at 5 feet and 5.5 inches and weighs 56Kgs.
Marital Status
At present, Neha Sharma is single and there is no information about her relationships either.
Personal Background
Born and brought up in Bhagalpur, Bihar, she studied at Mount Carmel School and then went to New Delhi to pursue her studies in fashion design from National Institute of Fashion Technology. She was aspiring to become a fashion designer but ended up becoming an actress. Her father is a business man turned politician of Indian National Congress MLA from her native place, Bhagalpur.  She even solicited votes for her father in a number of elections. She is supported by three siblings. As of now, she is single and it is rumored that she dated actors Ram Charan and Jacky Bhagnani in the past. She is a trained Kathak dancer and also learned other dance forms like Hip-Hop, Salsa, Jive and Jazz. She loves to read, write and listening to music in her free time. She aspires to launch her own fashion brand.  She considers Kate Moss as her style motivation.
Career
If one has the talent, he/she will find opportunities sooner or later. Neha Sharma started her career by acting in a Telegu Film Chirutha which released in 2007. The name of her character was Sanjna. Her first Hindi movie was Crook which hit the screens in 2010 by the name of Suhani opposite Imran Hashmi. She made a cameo appearance in Kunal Kohli's Teri Meri Kahaani as Meera. She is best known for her role of Simran in the movie Kyaa Super Kool Hain Hum. She is also seen acting in Tum Bin Sequel – Tum Bin 2 as Taran. In total, she worked in over 13 films. She also featured at Rank 1 in the Times Poll of Hottest Female Debut and acquired Rank 7 on FHM 100 sexiest women in the world. She is also one of the 50 most desirable women in India. Indeed she has a huge fan following owing to a number of reasons.
But whatever said and done, she is a fresh face of Bollywood and we can surely expect this diva to appear in lot of big banner movies. She is surely winning a lot of hearts with her charming smile and immense hard-work.
Properties and Cars
Neha Sharma loves expensive cars and owns a shining black Audi 6. Information of her properties is not disclosed.