Neetu Chandra Wiki, Age, Height, Biography, Boyfriend, Net Worth
Neetu Chandra is a well-known Indian actress. She also works as a producer and she had also been featured in some of the theater shows. Neetu is really fond of basketball and she is trying her level best to promote basketball in the country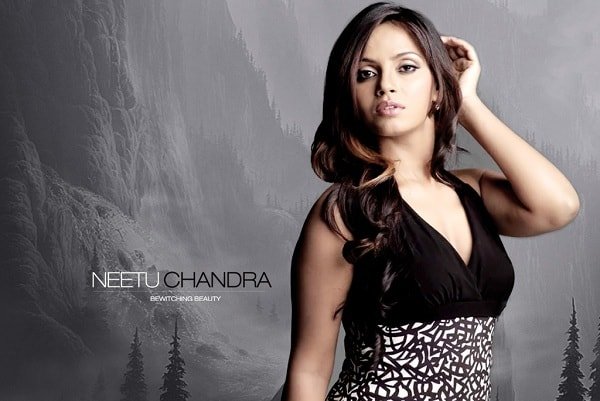 Net Worth
The net worth of Neetu Chandra is not known.
Income Source
Most of the Neetu's income comes through the movies that she works in.
Real Name
The real name of this actress is Neetu Chandra.
Date of Birth: 20th June 1984
Age: 34 years
Height/Weight
Neetu has an average height and she is 5 feet and 7 inches tall. In addition to this, she weighs about 58 Kgs.
Marital Status
Neetu Chandra is presently unmarried and she had been in a relationship with Randeep Hooda.
Personal Background
It is known that Neetu was born in Patna in Bihar and she is fluent in Bhojpuri, Hindi, and English. She completed her schooling from Notre Dame Academy in Patna and she later went joined Delhi University to complete her graduation. It is known that she was in Indraprastha College in Delhi. While she was in college, she developed a passion for acting and that helped her in making her career in this field. It is also known that she holds a black belt in Taekwondo and she also represented India in World Taekwondo Championship in 1997. The championship was hosted in Hong Kong.
As per the information available, she had been in a relationship with Randeep Hooda but the couple decided to split up after dating each other for 3 years. Neetu also has a brother and her brother works as a director.
One of the interesting fact about her is that she had been the main character in a game. It is known that in 2008, a 3D game was launched and the name of the game was Neetu – Alien Killer and she was the main character in the game.
Career
Talking about the career of Neetu, it is known that Neetu started working in advertisements while she was in college and later in 2005, she got a chance to work in the movie Garam Masala. In 2006, she got to work in her first Telugu movie and the name of the movie was Godavari. Later in 2007, she also worked in Traffic Signal. In total, Neetu worked in about 30 movies and some of the most popular movies that she worked in are Oye Lucky! Lucky Oye, Satyameva Jayate, Apartment and Tamil version of Singham 3. As of now, she has a few movies in the pipeline which are due for release in 2017. Talking about her production career, she produced two movies and the name of the movies are Deswa and Mithila Makhaan.
Neetu also worked as a brand ambassador for many brands like Hoop and in addition to this, she had been a part of many music videos.
Properties and Cars
The details about Neetu's cars and properties are not listed.