Health is indeed the most important aspect of one's life, albeit rather uncertain. There is a dim certainty when it comes to your health. Its okay that you look after your diet, you exercise daily but still, this mortal body is not that we can maintain it all by ourselves. Obviously, it depends on many, many factors like environment, habitat and of course, the food we eat. So, it's always a good idea to make sure that if sometime you have to come across a health crisis, you have a backup plan no matter where you are.
The top 10 international healthcare insurers listed below can help you get a health cover that suits your budget and plan. Read on.
10. Cigna
Cigna is a global healthcare insurer offering services in more than 30 countries. It was formed as a result of 1982 merger of Connecticut General Life Insurance Company (CG) and INA Corporation. INA is widely known for paying huge claims to people who suffered from the Great Chicago Fire in 1971. In order to spread its healthcare insurance in India, Cigna formed an alliance with Indian conglomerate TTK Group known as Cigna TTK.
Website: http://www.cigna.com/
Headquarters: Bloomfield, Connecticut, United States
9. Bupa
Established in 1947, Bupa now serves over 30 million customers in 190 countries. Being a non-profit healthcare provider, the company has no shareholders neither does it seep any profits. For Indian population, the company has formed a joint venture with the group Max India, known as Max Bupa Health Insurance. Max Bupa provides healthcare services for individuals, couples, nuclear families and extended families in over 25 branches in India.
Website: http://www.bupa.com/
Headquarters: London, United Kingdom
8. Aviva
Operating in 16 countries worldwide, Aviva Group is a leading service provider in life insurance, general insurance and pensions. The group landed in India in 1834 to associate with Dabur Invest Corp, this mutual agreement came to be known as Aviva India. The healthcare insurer mainly focuses on individuals in the age group of 20 to 30 years and the elderly not backed by any family support.
Website: http://aviva.com/
Headquarters: London, United Kingdom
7. Aetna International
Aetna provides over 30 million health insurance plans worldwide including policies in dental care, group life, disability and pharmacy. The multinational insurance provider is known for providing least expensive healthcare services in the industry. Perhaps, that's why they have a huge customer base of millions. The international insurer has been listed under Fortune 100.
Website: https://www.aetnainternational.com
Headquarters: Hartford, Connecticut, United States
6. Apollo Munich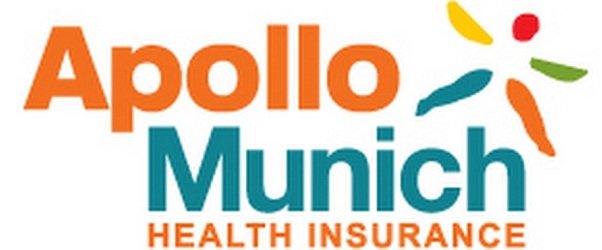 India based Apollo Munich was found when a Germany based insurer Munich Re. entered into a JV partnership with Indian healthcare group of Apollo Hospitals in 2007. In a decade, the insurance provider is a recipient of numerous awards and accolades including FICCI Healthcare Award for their product Dengue Care, which is perhaps the only insurance plan targeting a particular disease. The company has 100 offices spanning India.
Website: http://www.munichre.com/
Headquarters: Munich, Germany
5. Allianz
As per Forbes magazine, Allianz is the largest financial services group in the world. After its foundation, the company was the first to obtain a licence for distributing corporate policies to consumers. In India, the company operates in Pune collectively with Bajaj Finserv Limited as Bajaj Allianz General Insurance Company. Apart from Health insurance, its products include insurance covers for motor, commercial, home and travel.
Website: http://www.allianz.com/
Headquarters: Munich, Germany
4. Fairfax Financial Holdings Limited
The leading insurance company mainly operates through its subsidiaries spread across the world map. Its Indian subsidiary is run by the name of ICICI Lombard which is a 76%-24% venture between Fairfax and ICICI Bank Limited. Since its inception in 2001, ICICI Lombard is now counted as the largest private sector insurer in the market. In addition to health insurance, its products deal in overseas student medical insurance and other insurance policies for travel, home, cars and rural areas.
Website: http://www.fairfax.ca/
Headquarters: Toronto, Ontario, Canada
3. AIA Group
AIA is the largest insurance group panning Asia-Pacific region. It was established in 1919 when Chinese man Cornelius Vander Starr opened an insurance firm in Shanghai. It was then eventually expanded across Asia and Sri Lanka. AIA's service chain includes life cover, accidental insurance, credit life, employee benefits and pension services. The company is also known for winning the 'Best Employer to Work for in Asia' Award by HR Asia 2014.
Website: http://www.aia.com/
Headquarters: Hong Kong
2. Nippon Life
Nippon Life is the biggest insurance company of Japan established 127 years ago. It has a big global network of subsidiaries. Of these, the Indian subsidiary is operated as Reliance Nippon Life. The company's main healthcare cover is Easy Care Fixed Benefit Plan that aims to protect individuals during hospitalization. The plan combines a lot of benefits in Daily Hospital Cash, Intensive Care, Recuperation, Surgical Cash and Major surgery.
Website: https://www.nissay.co.jp
Headquarters: Osaka, Japan
1. AXA PPP International
Owing to its expanding overseas customer base, AXA PPP Healthcare created a separate tributary for offering insurance services worldwide. Along with insurance covers for individuals and businesses, AXA has a huge market of covers for heart & cancer care. The company's access to over 250 hospitals worldwide allows them to cater their customers from anywhere anytime. A consumer base of 1.8 million is a testimony of the fact.
Website: http://www.axapppinternational.com/
Headquarters: Tunbridge Wells, Kent, England
Health once lost can't be rescued again, so take care and stay in pink of health!