Top 10 Best Airlines of India
The aviation sector in India has seen a phenomenal boom in the recent times as air travel has become affordable for more and more people and also that the standard of living as well as income of the population has increased. As a result, many big players have entered the airline segment in the country. When looking for high class service and value, when often choose the airline that sells the most expensive air tickets however this is not the right way. Other factors like flight entertainment, value for money, time performance, cabin crew appearance, check in process, landing-takeoff quality,food and drinks should also be taken into account.
Here are the India's Top 10 Best Airlines in 2017.
10. AirCosta
AirCosta is a latest airline company which has entered the Indian aviation segment in 2013. It operates from Chennai International Airport and caters to nine destinations across India, with a fleet size of 4 aircrafts but expansion is on cards very soon. The major operating hubs for Air Costa airlines are Chennai International Airport and Vijayawada Airport. It is a division of LEPL Group and the slogan of the company is 'Happy Flying'.
9. AirAsia India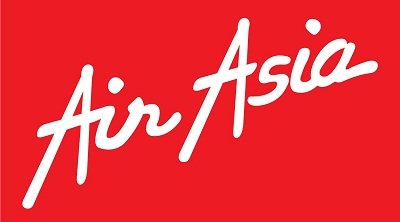 Another new entry in Indian aviation industry is AirAsia India, which started its services in 2014. It has only 5 aircrafts in its fleet range and flies to 10 destinations, but has earned a good reputation. The base of the airline is located in Kempegowda International Airport, Bangalore. The frequent flyer program is called 'BIG' and their slogan is 'Now Everyone Can Fly'.
8. Vistara Airlines
The next name in the list of top 10 best airlines in India is Vistara Airlines, which is based at Delhi International Airport and started its services in 2015. The airline is small in size with only 6 A320-232 aircraft aircrafts but it boasts of impeccable services. It flies to 10 domestic destinations across India. The airline operates about 245 scheduled passenger services weekly. This is the first airline operating in India to offer premium and economyseats for the domestic routes.
7. JetKonnect
JetKonnect is one of the most famous and low priced brands of Jet Airways. The company is situated in Mumbai, India; and it is wholly owned by Jet Airways. It was originally founded as Sahara Airlines in 1991 and later changed its name to JetKonnect. The main hub for this airline is Indira Gandhi International Airport (Delhi) and their flyer program is named as Jet Privilege. The company has a partnership with Etihad Equality Alliance. It offers 9 aircrafts in its fleet range that offers a plethora of flights to 43 destinations. Their slogan is 'Emotionally Yours'.
6. GoAir
GoAir is one of those airlines which have captured a fair share of the Indian aviation market with its affordable ticket prices and excellence in services. It was started in 2005 and the airlines commenced its operations from November 2005. Since this Mumbai based company entered the Indian market, it has maintained its stronghold since then. The primary hub for this airline is ChhatrapatiShivaji International Airport(Mumbai). It offers 140 daily flights and nearly 975 weekly flights that serve 22 cities across India and the four airports are SardarVallabhbhai Patel International Airport (Ahmedabad) and Kempegowda International Airport (Bangalore).
5. Air India Express

Another government-owned airline company in India is Air India Express, which was set up in 2004 to provide competition to other low cost aviation companies in the country. Today, it has 20 aircrafts in its fleet, which fly to 29 domestic destinations. It offers about 175 flights per week. The main operating bases for this airline are Trivandrum International Airport (Thiruvananthapuram), Cochin International Airport (Kochi), and Calicut (International Airport (Kozhikode).
4. SpiceJet
Another key player in the Indian aviation sector is SpiceJet, which was initiated in 1993 with the name of ModiLuft and later came to be known as SpiceJet. The airline has contributed to making air travel affordable, in addition to providing good services.SpiceJet commenced its operations from 18 May 2005, and the primary hub was considered as the Indira Gandhi International Airport (Delhi), Chennai International Airport (Chennai) and Rajiv Gandhi International Airport (Hyderabad). Their frequent flyer programme is known as the SpiceJet MAX. The airlines works with 34 aircraft and it serves about 41 destinations The company now operates about 270 daily flights.
3. Air India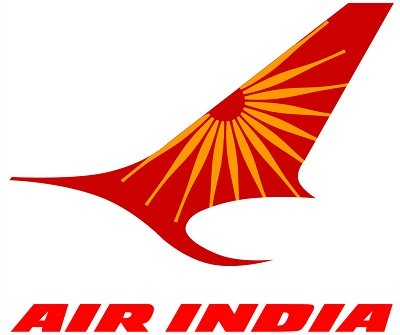 Featuring next on the list of top 10 best airlines in India is Air India, one of the oldest runners in the market. It was founded in 1930 by industrialist JRD Tata and currently holds 18% share in the market. The airlines began its operations from 15 October 1932. It flies to several destinations in India as well as around the world. As of today, the company operates a fleet of 107 aircraft excluding the subsidiaries.
The main hub for Air India flights are ChatrapatiShivaji International Airport and Indira Gandhi International Airport. Air India offers flights that can take you to 85 destinations. The company's slogan is 'Your Palace in the Sky.' Air India was once the number one airlines in India but several issues have brought them down to position 4.
2. Jet Airways
Jet Airways is a major name amongst airlines in India and it holds 25% share in the Indian market. Its hub is located in Chhatrapati Shivaji International Airport in Mumbai, from where it operates to numerous cities across the country. It was founded in 1 April 1992 and the airlines began its operations officially from 5 May 1993.
The four cities that the airlines operates are Rajiv Gandhi International Airport(Hyderabad), Abu Dhabi International Airport (Abu Dhabi), Sardar Vallabhbhai Patel International Airport (Ahmedabad), and Cochin International Airport (Kochi). The secondary hubs are located in Bengaluru Kolkata, Delhi, and Chennai. As of today, the airline has about 100 aircraft fleet along with 13900 employees working for it. They offer about 300 flights that serve around 74 destinations around the world. Their frequent flyer name is JetPrivilege.
1. IndiGo
IndiGo is the top airline in the country, with 27% share of the market in its name. It is one of the first airlines in India to offer low cost tickets thus allowing average people to fly with ease. This airlines is a subsidiary of Inter Globe Enterprises and it is known to have a fleet of 22 aircraft that fly to some of the most important destinations of the country. The airline prides itself for serving more than 5 million passengers.
The biggest reason behind the popularity of these airline companies is that they have gained access to the Indian market with high class services at an affordable rate. The attractive rates and deals further make the deals more lucrative.
If you are looking to travel with one of the Indian's top 10 best airlines in 2017 we would recommend that you book your air tickets in advance. When you book early in advance, you can get a good deal or bargain. Alternatively, you may also look for the last minute deals to grab some attractive discount and offers. We hope this information helps you find the best deals when booking a flight ticket online with any of the top 10 airlines operating in India.