Nawazuddin Siddiqui is one of the most talented actors in Indian cinema. He struggled for a long time before he finally got hi due recognition. The actor went unnoticed for a while; however he managed to bag a number of awards after he got noticed.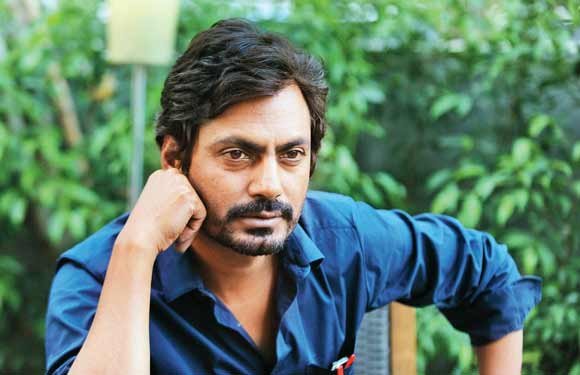 Net Worth: $ 20 million (Estimated)
Source of Income:  Nawazuddin Siddiqui charges around Rs. 1 Crore per movie and he has a lot of movies in his kitty. This has contributed to major of his earnings. The actor has also been part of a number of endorsements which have also contributed to his earnings. Although Nawazuddin Siddiqui struggled for a while before he made his mark in the industry, he never gave up and he finally proved that it takes talent, skill and hard work to become successful.
Full Name: Numberdar Nawazuddin Siddiqui
Marital Status: Nawazuddin is married to Anjali and the couple have two children named Shora and Yani.
House: It took Nawazuddin 12 long years to finally establish a strong career in the industry. Altough the actor never gave up, he only managed to buy his own home in 2016. Nawazuddin  recently invested in Mumbai's upscale Adheri west. He purchased a three bedroom sea facing apartment which his wife will be decorating.
Height/Weight:  5 feet 6 inches, 65 kg
Personal Background
Nawazuddin Siddiqui was born on May 19th 1974 in Budhana which is a small tehsil and town located in Muzaffarnagar district in western Uttar Pradesh. Nawazuddin Siddiqui was born in a family of Muslim zamindars and he is the eldest of eight siblings. He completed his Bachelor of Science in Chemistry from the Gurukul Kangri Vishwavidyalaya located in Haridwar. He then worked as a chemist in the town of Vadodara for a year before he moved to Delhi looking for a new job.
He instantly got attracted to the field of acting after moving to Delhi and enrolled in the National School of Drama (NSD).
Career Graph
After completing his graduation from the National School of Drama, Nawazuddin Siddiqui decided to move to Mumbai. During his initial years, he struggled to make any money and could not even pay rent. He used to share a flat with a senior from NSD. Nawazuddin Siddiqui's big break in Bollywood came in the movie Sarfarosh in 1999. He then played a small role in Munnnabhai MBBS where he shared screen space with the legendary Sunil Dutt. His performance got noticed in the movie Black Friday and this lead to more powerful roles being offered to him. His performances in movies after that such as Gangs of Wasseypur, Talash, Kick, Bajrangi Bhaijaan and Manjhi made Nawazuddin Siddiqui a household and a famous name in Bollywood.
Nawazuddin Siddiqui has certainly grabbed everyone's attention with many strong and powerful performances. Some of his best performances have come in movies such as Badlapur, Raman Raghav 2.0, Haramkhor, Farzi, Te3n and Shoebite.
Save