Top 10 Most Handsome Mister India Winners Ever
Mister India may not be as popular as Miss India contest but India does have some of the most handsome men in its modeling world ever. In the article that follows, we shall list the top 10 most handsome Mr. India title winners.
The following is the list in the descending order:
10. Rajeev Singh
Hailing from the city of Rajasthan, Rajeev Singh is a well-known name in the modeling world. He not only won the Mr. India contest but has made international wins in the Manhunt International contest held in the year 2001. Rajeev Singh has a great physique and is one of the most charming and handsome men who has won the Mr. India contest.
9. Rajneesh Duggal
This handsome model was the winner of the last beauty contest held by Grasim and won the event of Grasim Mr. India in the year 2003. He also participated in the Mr. International pageant where he was declared the first runner-up. His amazing looks and handsome personality has not only made him a successful model but has bagged him roles in Bollywood movies as well. This model-turned-actor is from the capital city, New Delhi.
8. Zulfi Syed
The Bengaluru born model-turned-actor won the Gladrags Manhunt contest in the year 1996. Since then, this handsome hunk has appeared in a lot of movies and advertisements. He also made an appearance on the popular reality show, Big Boss. Having appeared in the Euro TV commercial, Zulfi became a household name and very popular amongst the youth. Besides, he was the fourth runner-up at Manhunt International contest held in 1997.
7. Phany Padaraju
He won the Rubaru Mister India contest held in 2015 and since then there has been no looking back for this handsome model. Having started off his career with a famous German modeling agency by thename, Louisa Models, he has become a very popular model in India as well. He is very well-known for his great physique and remarkable experience. Given his exotic looks, he is sure to go far in his career and is ready to take the Indian modeling world by storm.
6. Vivan Bhatena
Vivian is today a household name. Thanks to the numerous advertisements and television serials that this young actor has appeared in. he won the Mr. India contest way back in 2001 and since then he has not only been a successful model but has shown great acting skills as well. He has a great physique and a tremendous stage presence. His charming, boy next door look makes him one of the most handsome winners of Mr. India contest.
5. Prateek Jain
This handsome 27-year old model won the Mr. India contest in the year 2014. He was also the top 10 finalists at the International level. He left his job as an investment banker to join modeling and since then there has been no looking back for him. This multi- talented young man has a lot of other accolades to his name as well. This hot Indian model also became the first Asian to win the Asian supermodel contest which was held in Guilin, China in the year 2015.
4. Aryan Vaid
One of the most sought after model-turned-actor, Aryan Vaid today is a household name in the modeling world. Thanks to his well-maintained physique and charming yet sweltering hot looks. What earned him the much-needed fame is the number of add commercials he has been a part of. Besides, the talented model has also acted in a number of Bollywood movies. Aryan Vaid won the Grasim Mr. India contest in the year 2000. He also became the first Mister India winner to have grabbed the international pageant. What also earned him a household name was his participation in the famous reality show Big Boss in the year 2006.
3. Inder Bajwa
This talented young model won the mister India contest in the year 2010 and also went on to represent India at the Mister World 2010 contest. He was amongst the top 15 finalists. His life was perfect as a model and was full of glitz and glamor of the modeling world. However, he gave up all this glamor and left the modeling world. He returned to his hometown in Punjab for social causes and is currently fighting against the drug abuse in his small village.
2. Bikram Saluja
This talented model and actor won the Mister India contest in the year 1994. We all are familiar with this handsome and good looking face. He has appeared in a number of commercials as well as music albums such as "Parde Me Rehne Do", Tere Bin Jeena Nahin", amongst others. Besides, we have also seen Bikram in a number of Hindi movies. A few of the movies that he has starred in includes Fiza, LOC Kargil, and Page 3, and several others. He is known for his handsome as well as innocent looks. The small-town model from Indore has certainly made a mark in the modeling world and his handsome yet innocent looks earn him a place on the list of most handsome Mister India winners of all times.
1. Diwaker Pundir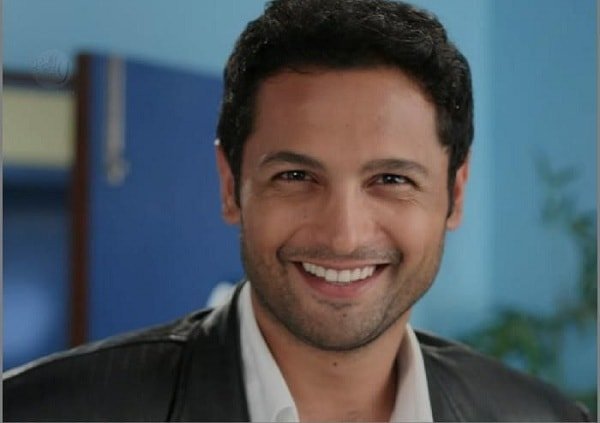 The most handsome model and winner of Mister India is this handsome hunk who won the contest in the year 1998. He is today a household name owing to the commercials and music albums he has appeared in. A few of the albums include Sonu Nigam's "Ab Mujhe Raat Din." Besides, he has also acted in a few daily soaps which earned him many accolades as well as fame. He is not only handsome but talented as well. He is a multi-talented model who has also got great acting skills.
India has produced a host of handsome models. The above is the list of a few who went on to win the prestigious Mister India contest owing to their talent as well as looks.