Top 10 Best Railway Ministers in India Ever
"In my view, Indian railways has immense untapped potential", these were the words of the former Railway Minister Lalu Prasad Yadav. Indian Railways, the largest employer in the world, was incorporated on the Independence Day of the country i.e. 15th August 1947. Since then, it has witnessed many good to great ministers leading the department. Amidst their responsibilities like ensuring safer travels, customer experience and railway infrastructure, the chief role of a Railway Minister is to create and present the Railway Budget.
Here is a list of the top 10 railway ministers of India under whose tenure, Indian Railways experienced growth and expansion that are truly appreciable.
10. Dinesh Trivedi
When James Bond's movie Skyfall was being shot in India in 2011, Trivedi expressed his interest in starting high-speed trains in the country as inspired by Japan. Holding on to the chair of railway ministry till 2012, Trivedi resigned from his position in March 2012 owing to a controversy in the railway budget relating to increased passenger fares. As for his personal life, he is an avid lover of classical music and also a trained sitar player.
9. Pawan Kumar Bansal
During his role as the Railway Minister between 2012 and 2013, Bansal implemented some of the major changes that had been resting pending for years.First of all, right after succeeding as the minister, he gave approval to the hike in passenger fares in order to make railways more profitable and serviceable sector. In addition to starting the first rail link to Arunachal Pradesh, Bansal started the E-ticketing facility running 24 hours a day.
8. N. Gopalaswami Ayyangar
The Indian Railways underwent a significant development in equipment and services during his term as railway minister from 1948 to 1952. Under his administration, the functioning of yielded high performance and became smooth for the passengers as well.Also, when the railway budget was presented by him, the sector had significantly surged in profits.
7. Kamalapati Tripathi
Though he served as the railway minister only for two years, the budget laid down was four times the previous budget allotted to railways. Kamalapati Tripathi introduced several trains during his term, first between 1975 and 1977 and second time in 1980. Among all his achievements, the biggest one was perhaps the launching of Diesel Loco Shed, which is an engine shed based in Pune. It is the largest of all loco sheds in Central Railways after Kurla and Kalyan.
6. C.K. Jaffer Sharief
One of the most senior leaders of Indian National Congress, C.K. Jaffer Sharief served as the railway minister for a period of four years precisely from 1991 to 1995. He was the impelling force behind Uni-gauge Policy through which broad gaugesreplaced most of the regular railway track gauges, thus saving Indian Railways a lot of money. Besides, it also benefitted in increasing the safety of travels for passengers.
5. George Fernandes
Undeniably, he proved to be a noteworthy Railway Minister in the history of Indian Railways.During his administration, the Konkan Railway project was the first major development. Connecting Mangalore with Bombay, the project sowed the seeds of many of the railway lines that we travel through today.
4. Nitish Kumar
Well, when you book your train tickets through IRCTC tatkal system, you might not know but it was first introduced by Nitish Kumar. In addition to tatkal, he launched many ticket reservation counters and also refined the E-ticketing provisions. Though he played the role of the Union Minister of Railways for a very brief period of time, his reforms surged Indian Railways system to the next level. The Janata Dal Chief resigned from this position believing that he failed to play his role due to the Gaisal train disaster in which two trains collided with each other and crashed taking lives of thousands of people.
3. Lalu Prasad Yadav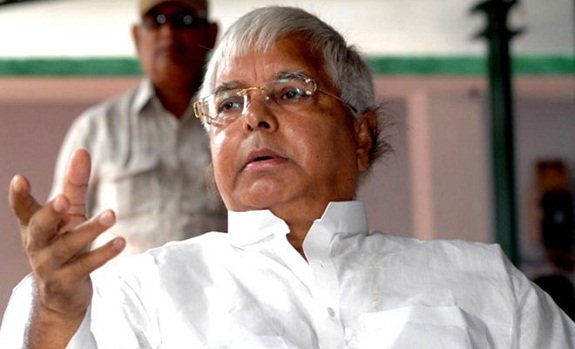 Lalu Prasad Yadav, one of the most brilliant brains ever among the Indian politicians, served as the Minister of Railways from years 2004 to 2009 under the government led by Prime Minister Manmohan Singh.During the four years of his administration, Indian Railways witnessed a remarkable turnaround with a profit of Rs.250 billion. Apart from this tremendous change, he demonstrated a stupendous policy by generating triple benefits in one shot. He launched cushioned seats and replaced plastic cups with earthen cups for consuming tea in trains. Firstly, this step facilitated the travels. Second, it increased the fares and lastly, the fares were used to foster employment for rural people who developed cushions and earthen cups.This can only be the brain of a true leader!
2. Suresh Prabhu
Currently heading the Ministry of Railways, Suresh Prabhu assumed in politics in the year 1996. Before presenting the 2015 railway budget, he was the first railway minister to focus more on facilities than launching a new train. The 63-year old minister currently residing in Delhi has been rated as one of the three future leaders by Asia Week, a Hong Kong based English news magazine. On his time railways budget is merged with general budget. He is trying to increase basic infrastructure and common issues and to complete pending projects. He does not believe announcing new trains only  and he is the only ministers in last 15 years not to announce facility for his state. As we know lots of earlier railways ministers mainly giving importance to their states only.
1. Lal Bahadur Shastri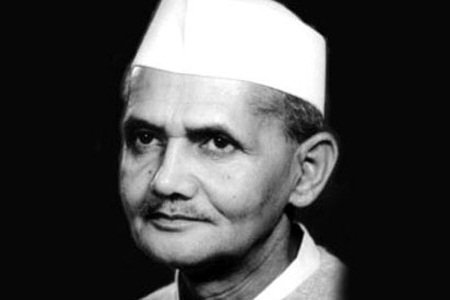 Four years after the Republic of India was formed, Lal Bahadur Shastri was designated as the railway minister under Pandit Nehru's governance. He served the Ministry of Railways till 1956 and contributed hugely in furnishing copious provisions to passengers,including those travelling in third-class compartments.The mammoth inequality that was earlier seen between the first and third-class was curtailed by him.
Read Also: Top 10 Best Finance Ministers In India of All Time
While railways might not decide the sole basis of an economy, they are no lesser either. They, after all ensure the connectivity of entire nation and so, when you see the work of these Railway Ministers, it's laudable.