Manoj Kumar is one of the most well known actors and directors of the yesteryears, who has been acclaimed for making films based on patriotism, which earned him the name of Bharat Kumar. Manoj is a multi talented star, who has also been into film production, screenwriting and lyric writing.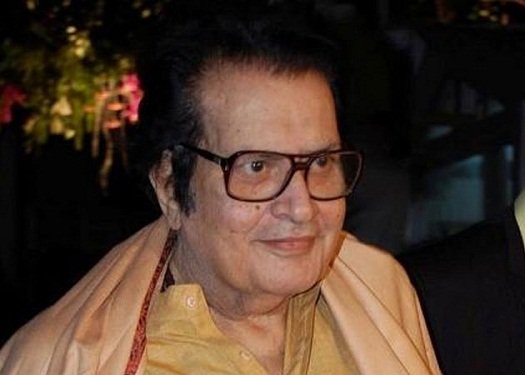 Net Worth: $ 20 million
Income Sources: Manoj Kumar has worked in some record breaking hit films of the yesteryears and has been a part of the golden phase of the film industry. He has also made money from film production and direction.
Born: 24th July, 1937 (77 years old)
Real Name: Harikrishna Giri Goswami
Nick Name: Bharat Kumar
Marital Status: Married to Sashi Goswami
Height: 6 feet 2 inches
Personal Background
Manoj Kumar was born as Harikrishna Giri Goswami in Abbotabad in the North West Frontier Province of Pakistan. His family had to leave their home town during the partition of the country and they settled in Delhi, where they had to spend some time in the refugee camps. Manoj Kumar did his graduation from Hindu College in the city, after which he decided to pursue a career in acting. Manoj was a big fan of Dilip Kumar right from the beginning of his career. His younger brother, Rajiv Goswami and sons, Vishal and Kunal, all tried to make an entry in the industry, but none of them could replicate the success of this superstar. After retiring from an active film career, Manoj Kumar joined politics in 2004, as a member of Shiv Sena. He has been regarded as the original patriotic hero of the industry and will always be remembered as one.
Career Graph
Manoj Kumar adopted his screen name after the name of a character played by his favorite actor Dilip Kumar, in a film called "Shabnam". His debut came with a film called "Fashion" in 1957, but actual stardom came his way in 1962 in "Haryaali Aur Raasta", in which he was cast opposite Mala Sinha. What followed next was a string of hits such as "Who Kaun Thi?", "Do Badan", "Himalaya Ki God Mein", "Roti Kapda Aur makaan", and many more. His first patriotic performance came in the 1965 movie called "Shaheed", in which he played the character of Bhagat Singh to perfection. He was asked by the then Prime Minister, Lal Bhadur Shastri to make a film based on Indo Pak war of 1965, which resulted in the super hit movie called "Upkaar", a 1967 release. Some more memorable performances of this expressive actor came in films like "Dus Numberi", "Sanyasi", "Purab aur Pashchim", "Shor" and "Kranti". He had the chance to direct his favorite actor Dilip Kumar in "Kranti", while "Roti Kapda Aur Makaan" and "Upkaar" fetched him the Filmfare Awards for Best Actor. He has also been honored with the Filmfare Lifetime Achievement Awars, in addition with the prestigious Padma Shri by the Government of India. His hand covering his face has been regarded as the signature move of this actor.