Manoj Bajpai is one of the most accomplished actors in the Indian film industry. Her has also been famous for his work in Tamil and Telugu movies. His acting talent has earned him many accolades including the National Award twice and Filmfare award twice.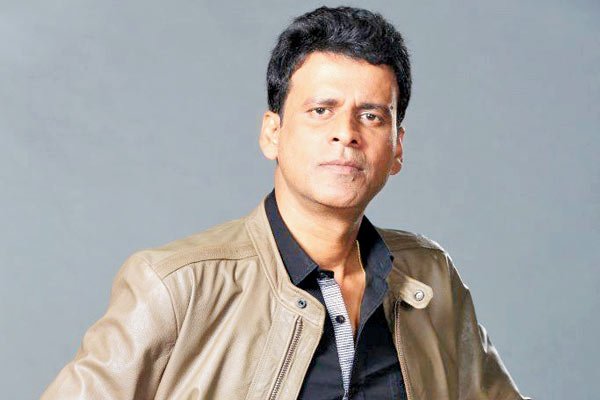 Net Worth: $ 20 million (Estimated)
Income Sources: Manoj Bajpai has established himself as one of the best actors in the Indian film industry. He is one of the A-listers of the Indian movie industry and commands a high fee for his roles. His main revenue source is from movies that he acts in. One average, he acts in approximately five or six movies a year.
Born: 23rd April, 1969 (49 years old)
Marital Status: Married to Shabana Raza (Neha) since 2006.
Height/Weight: 5 feet 9 inches, 74 kg
Personal Life
Manoj Bajpai was born in Belwa, which is a small village located in Bihar. He aspired to become a big actor since he was small. By the time he was seventeen, he relocated to Delhi and applied for admission to the National School of Drama. He was rejected twice. After initial rejection, he wanted to commit suicide, however joined Barry John's workshop of acting based on suggestion from actor Rabhubir Yadav. John then hired him as an assistant to teach aspiring actors. When Manoj applied for admission at the National School of Drama for the fourth time, they offered him a position as a teacher. Manoj initially married a girl from Delhi, however divorced her during his struggling days. He met Shabana Raza after her movie Kareeb released. They got married in 2006 and have a daughter named Ava Nayla. Manoj continued acting in theater and studied in college as well. He made his debut in 1995 in the movie Drohkaal with a one minute role. After that he got a small role in Shekhar Kapur's epic movie Bandit Queen. Manoj grew leaps and bounds after that and started establishing himself as one of the best in the industry. Manoj is the second child among five siblings.
His family loves movies and he was named after legendary actor Manoj Kumar. His younger sister, Poonam Dubey, also works in the film industry as a fashion designer.
Career Graph
After doing many small roles in movies, Manoj Bajpai got his big break in Ram Gopal Varma's 1998 movie Satya, where he played the role of gangster Bhiku Mhatre. He received the National Award and Filmfare Award for this role. He then went on to act in movies like Kaun and Shool. Some of his other movies during this phase included Zubeidaa, Aks, and Road. Manoj then started getting critical acclaims for roles in movies such as Pinjar, Rajneeti and Chakravyuh. His biggest role was of Sardar Khan in Anurag Kashyap's two-part crime movie, Gangs of Wasseypur. Manoj Bajpai's method acting has landed him various unconventional roles and has been an inspiration for many upcoming actor's such as Nawazudin Siddiqui. Manoj Bajpai considers Naseeruddin Shah and Amitabh Bachchan as his inspiration.
Save