A widely famous series among kids in India is Shiva. It is an Indian TV series and is produced by Maya Digital Studios, Cosmos Entertainment, Hitech Animation Cosmos Entertainment Hitech Animation Cosmos Entertainment, and Viacom 18 Motion Pictures. This show is all about a male character names Shiva. He is a very young boy, and he lives with Vedas, who are his grandparents. This young boy has some heroic powers that help him in grabbing the attention of many people and help him save the world. He helps many people and also protects the city.
Popular characters of Shiva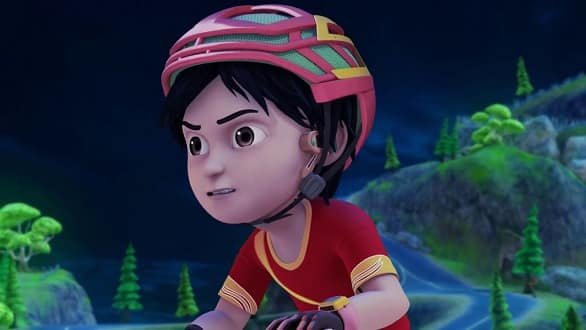 Shiva
Shiva is the main character and hero of this animated series. This character has an amazing bike and he will be able to travel to any place he likes. He is a very friendly person and like to help people around him, whenever they are in trouble. Mr. Laddoo Singh, who is a cop always takes the help of Shiva for catching the thieves in the city.
Aditya
The next character that you should know about is Aditya. He is one of the most fun filled character and he is popular with the name Adi. He actually pretends to be the most brave, but at the end he is the one who is more scared of things around him. He is such an innocent character that he always brings smile on the face of your kids. He is always with Shiva in all kinds of adventures done by him.
Mr. Laddoo Singh
Another fun-filled character in the animated series is Mr. Laddoo Singh. He is a cop in this series. His intelligence levels are too low and always fails in catching the thieves without the help of Shiva. He is always seen working for the protection of the city and people around it.
Uday
Uday, who is popularly known as Udi is another interesting character in the series Shiva. He is also a good friend of Shiva. Whenever he is tensed about something, he starts crying that he is hungry. He has a mysterious mind and a very good character to play in this series. He like aliens and mostly talks about them and irritates Reva.
Reva
Reva is a brilliant character and is the best friend of Shiva. She always helps and support Shiva whenever he needs her support. In most of the episodes, you will find that Shiva helps her and keeps her safe from any kind of problem. She always gets angry with Udi and Adi as they keep talking about silly things.
Nanaji
A simple character that is seen only in a few episodes of Shiva is Nanaji. He is Shiva's grandfather. He is a classical singer, but many people think that he is a bad singer. He has a hidden talent that is known only to a few people.
So, this was all about the characters in the animated series Shiva. You and your kids will be able to have a lot of fun with this series.