You've built a successful trucking business, but cash flow remains an ongoing challenge. The time between completing a delivery and getting paid can stretch weeks or even months. Meanwhile, you've got drivers to pay, fuel costs to cover, and maintenance to stay on top of. How do you ensure steady cash flow when payments are inconsistent? The answer is factoring services.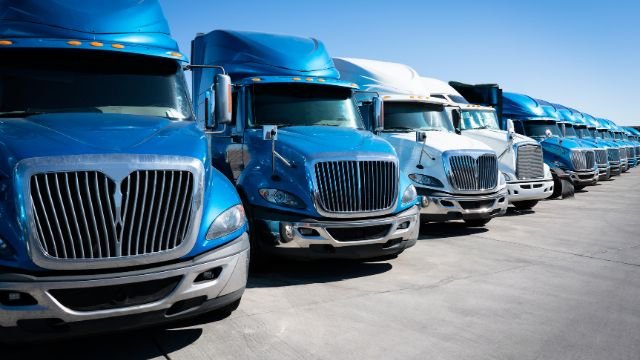 Factoring allows you to leverage your accounts receivable to gain immediate access to cash. You get paid upfront for your invoices, providing you the working capital to keep your trucks on the road even when customer payments are delayed. With factoring, you can stop worrying about fluctuating cash flow and instead focus on growth and optimizing your operations.
Get paid on your invoices with HMD Financial hmdfinancial.com factoring company and continue to grow your business.
The Challenges of Inconsistent Cash Flow in Trucking
The trucking industry faces constant fluctuations in cash flow due to uneven freight volumes and payments. Factor in seasonal changes, economic ups and downs, and clients' payment terms, and maintaining steady cash flow becomes quite challenging.
Factoring services offer a solution. By selling your invoices to a factoring company, you get immediate access to cash for completed work. No more waiting 30, 60 or 90 days to get paid. The factoring company collects payment from your clients on the invoices they purchase.
This helps ensure you have cash on hand to cover operating expenses like fuel, maintenance, and payroll — especially when business slows down. Factoring stabilizes your cash flow, allowing you to sustain your business during market fluctuations and invest in growth.
Factoring also reduces the burden of collections and frees up your time to focus on core operations. The factoring company handles collecting payment from your clients, chasing down late payments, and absorbing the losses from non-payment. You simply get paid upfront and can move on to the next job.
For trucking companies, factoring means always having enough cash on hand to keep your fleet running and your drivers paid. It provides predictable working capital to optimize your operations, gain financial stability, and set your business up for success. Discovering the power of factoring services can be a game changer for consistent cash flow management in the trucking industry.
How Transportation Factoring Services Provide Reliable Financing
If cash flow fluctuations keep you up at night, transportation factoring services provide a reliable solution. As a trucking company, inconsistent payments from customers can disrupt your operations and bottom line. Factoring services ensure you have cash on hand to keep business running smoothly by advancing a percentage of your unpaid invoices.
Transportation factoring companies purchase your outstanding invoices at a discount, providing you with quick access to cash so you can pay drivers, fuel bills, and handle other expenses. Then you take the full amount from your customers, and pocket the difference. This saves customers the hassle and uncertainty of applying for advance payments.
With factoring, you'll have a steady stream of working capital to keep your fleet moving. No more worrying if that big payment will come through in time to make payroll or pay vendors. Factoring services provide 85-95% of the invoice value within 24 hours, so you'll always have money when you need it the most.
Factoring also improves your cash forecasting capabilities, making it easier to make informed decisions and investments. With a reliable source of funding, you can confidently acquire new customers and increase your load capacity without fear of disruption.
If ensuring steady cash flow and financial security sounds appealing, travel agent services are a solution worth implementing. Unlock the benefits of a steady working income and avoid sleepless nights worrying about how you'll pay the bills. Commit to your invoicing and focus on growing your trucking empire.
Tips for Choosing a Factoring Company
Choosing a reliable factoring company is key to harnessing the power of their services. Here are a few tips to help you select a factoring partner that will set your trucking business up for success:
Check Their Experience
Look for a factoring company with extensive experience working with trucking and transportation businesses. They will understand your industry's challenges and cash flow cycles. See how long they've been providing factoring services and read reviews from their clients.
Competitive Rates
Compare factoring rates and fees across different companies. Look for a factoring partner with competitive fees and low interest rates. Factor rates typically range from 1-5% per 30 days. Lower rates mean more money in your pocket.
Flexible Contracts
Seek out factoring companies that offer flexible, short-term contracts. This allows you to switch providers if needed to get the best rates and service.
Additional Services
Some factoring companies provide services beyond quick access to cash for your invoices. Look for a partner that also offers fuel cards, insurance, and other programs at discounted rates to lower your operating costs.
Responsive and Trusted
Your factoring partner will be handling sensitive details about your business and clients. Look for a company known for being extremely responsive, discreet, and able to keep client information confidential. Read online reviews to determine their reputation.
Finding the right factoring company for your trucking business takes research, but it will pay off with improved cash flow, lower costs and better financial stability If you find a reliable partner with the tips above to help take your company to the next level.
Conclusion
So there you have it—factor services are the key to keeping your trucking business moving money when you need it most. Don't get caught up in a financial crisis that stops your activities. Take control of your revenue by partnering with a factoring company that understands the ups and downs of the trucking industry. With a steady supply of cash on hand, your fleet will have the momentum and flexibility to move forward strongly, no matter what surprises come along the way. Make this the year you unlock the true potential of your company by generating consistent revenue. Your work and your story will thank you for it.