Kaushal Manda is a prominent face in Telugu Film Industry. His career is not only restricted to the film industry but he has also worked in several Telugu TV Shows. He has a huge fan following and apart from an actor, he has also worked as a film director, fashion choreographer and an event manager.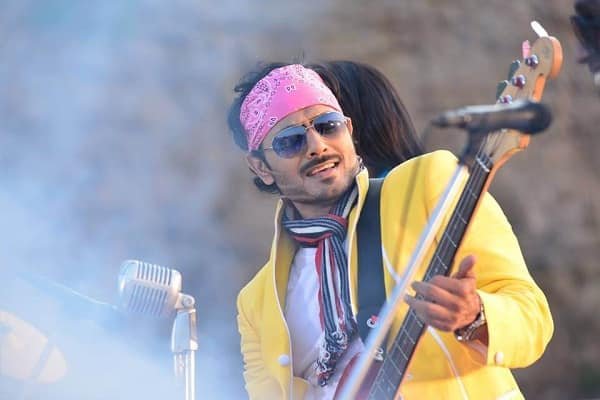 Net Worth
The net worth of Kaushal is not known.
Income Source
The main source of income for Kaushal is the fee he receives for his work in different movies and TV shows. He also receives a handsome sum of money from the business he runs.
Real Name
The real name of this multi-talented personality is Kaushal Manda.
Date of Birth: 13 May 1981
Age: 37 Years
Height/Weight
Kaushal has a tall height as he is 5 feet and 9 inches tall. In addition to this, Kaushal weighs about 75 Kgs.
Marital Status
Kaushal is presently married to Neelima.
Personal Background
Talking about the personal background, it is known that Kaushal was born and brought up in the coastal city, Vizag. He completed his schooling from B H V High School in Vizag and he later went to Andhra University to pursue Engineering. From Andhra University, he received a degree of B.Tech in Metallurgical Engineering. He was also a part of NCC and he received the award for the Best Firer while he was a part of NCC. Talking about his personal life, it is known that Kaushal is married to Neelima and the couple has a son and a daughter. The name of their son is Manda Kaushal but the name of their daughter is not known.
Career
Moving ahead and talking about the career of Kaushal, it is known that he received a good exposure as a child artist in the film industry. He worked as a child artist in a TV Show and the name of the show was Evvani Chedanunchu. He later enrolled in Kishore Namit Kapoor Acting Institute to polish his acting skills. This helped him in forming a strong base for his career. He received an offer for his first film in 1999 and the name of the movie was Raja Kumarudu. He also worked in the popular TV show Chakravakam. Apart from Telugu movies, Kaushal also worked in Kannada and Tamil movies. He had been a part of many commercials as well and he worked in the ads for Sony Music, Coca-Cola, Bajaj, Aditya Music and even Grasim.