Johnny Lever is considered as the most popular comedian in the Hindi film industry at the present time. This actor, who made a humble beginning, amassed huge wealth during his career in the film world and is the tp choice fr playing comic roles.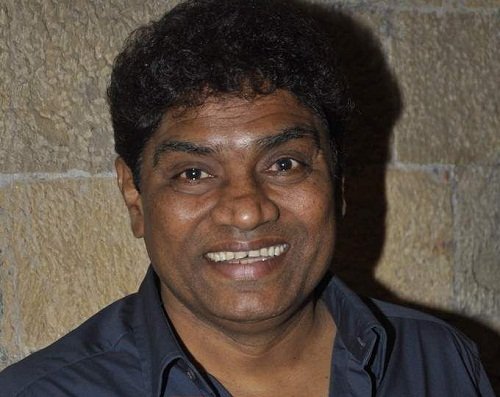 Net Worth: $ 30 million
Income Sources: Johnny Lever is an accomplished comedian and actor, who has made huge income from his illustrious career in the industry.
Born: 14th August, 1957 (57 years old)
Real Name: John Prakash Rao Janumala
Height/Weight: 5 feet 9 inches, 67 kg
Marital Status: Married to Sujata Janumala. The couple has two children, daughter Jamie and son Jesse. His daughter aims to make her career as a stand up comedian too.
Personal Background
Johnny Lever was born in Kanigiri, Prakasam district in Andhra Pradesh and hails from a Telugu Christian family. His father Prakash Rao Janumala was an operator in Hindustan Lever Limited and he was able to make it big despite a model background, because of his dedication, talent and hard work. He was raised in Mumbai and had to leave his education after the 7th grade, due to financial constraints. He spent his early years doing odd jobs like selling pens on the streets and working as a laborer in Hindustan Lever Limited. He got his screen name for a very funny reason, when he imitated the senior officials of Hindustan Lever Limited and the suffix Lever was added to his name after that. When he joined the Hindi film industry, Johnny decided to keep this as his name.
Career Graph
Johnny Lever had a flair for comedy right from the beginning and started his career as a stage artist, performing musical and comedy shows, in addition to appearing in some commercials. He also joined the stage orchestra of Tabassum Hit Parade and the group of the famous music director, Kalyanji Anandji. However, opportunity knocked his doors one fine day, when he was chosen to play a role in the 1981 movie called "Dard ka Rishta", a film by leading actor and film maker Sunil Dutt. Johny soon became a recognized face in the industry and became an indispensible part of Hindi films. Some of his best performances came in "Jalwa", "Judaai", "Baazigar", "Tezaab", "Khatarnak" and "Kishen Kanhaiya". Unbelievably, this talented artist has been seen in more than 350 movies and has received several awards and nominations from them, including 13 Filmfare Award nominations for Best Comic Actor category. He was able to capitalize on these nominations on two occasions, when he featured in "Deewana Mastana" and "Dulhe Raja". He is also recognized for his performance along with the famous international pop star, Michael Jackson at the Filmfare Awards of 1999. Besides a successful film career, Johnny Lever has been an important part o the Indian television industry too. He has appeared as a judge in a standup comedy reality show called "Comedy Circus". He also had his own comedy show called "Johnny Aala Re", which was telecast on Zee TV. He has also been a part of a few Telugu movies.