Ishq Subhaan Allha (Zee TV) Serial Wiki, Story, Timing, Cast Real Name
In a time of plenty of daily tv serials, not many achieve the fame of being one of the most loved shows around. Ishq Subhaan Allha has been the name that has been loved by people throughout and isn't just any other daily tv serials.
Wiki
It airs on the Zee TV network and stars the lead roles of Eisha Singh and Adnan Khan. The show is produced by the well-known Zuby Kochchar and Dheeraj Kumar. It is also the comeback show of Eisha Singh on TV world.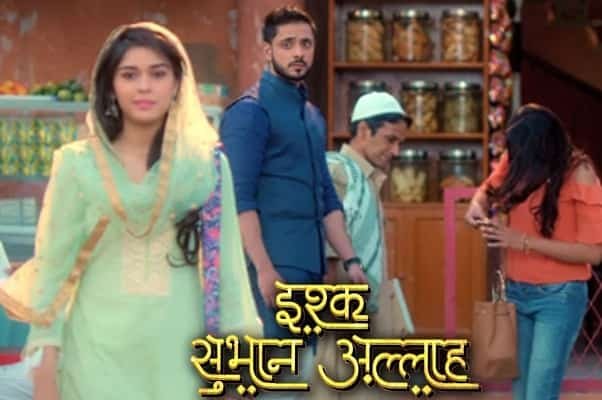 Story
The show features a storyline of two people both belonging to the Muslim community. The storyline features Lucknow as the backdrop place and follows the story of Zara and Kabir who both are pursuing higher studies in Islam and both interpret the holy book of Quran differently.
The story begins as both Zara Siddiqui and Kabir Ahmed comes back to Lucknow after a period of 5 years. There once arises an argument about Triple Talaq between Zara and Kabir which is made viral on the web, as a result they both forcefully marry each other.
After a period of tough goings, they both get closer to each other with Zara falling head over heels for Kabir. Meanwhile, Rukshsaar, Kabir's sister-in-law's sister tries hard to bring a split in the life of Zara and Kabir. Later on there comes a split between the couple and divorce happens.
Timing
The show has been airing from Monday to Friday at 10:00 pm on Zee TV. It already has seen 176 episodes.
Cast Real Name
Main Characters
Eisha Singh as Zara Siddiqui
Adnan Khan as Kabeer Ahmad
Supporting Characters
Shipsy Rana as Rukhsar Sheikh
Vinay Jain as Shahbaz Ali Ahmad
Gunn Kansara as Ayesha Ahmad
Piyush Sahdev as Siraaj
Gautam Vig as Miraaj
Dhiraj Raj as Kashan Ahmad
Nisha Nagpal as Nilofer Ali