10 Most Interesting and Unknown Facts about Priyanka Chopra
Priyanka Chopra is one of the most famous Bollywood stars today. She even made it on the international arena since she is now enjoying herself as an international pop star. Priyanka is currently 33 years old. She was born on July 18, 1982 in Jamshedpur (Jharkhand), India from her parents Ashok Chopra and Madhu Chopra. Moreover, Priyanka is highly considered to be among those high-profile and influential Indian celebrities.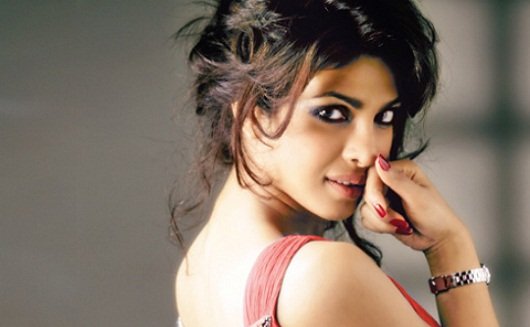 For sure, you have known a lot of things regarding Priyanka Chopra since her life is absolutely and open book. But the big question now is, do you want to know some more facts about her that are not yet known by many? If yes, then here are 10 interesting and less known things that you'll love to know about her:
#1. Even though Priyanka has a perfect slender body frame, it does not mean that she's very strict on what she should eat. She's a foodie types and she loves eating junk foods. Her comfort foods are pizza and French fries. These are simply irresistible for her.
#2. Priyanka's parents are both doctors. They worked along with the Indian army headquartered in Jamshedpur that is currently named as Jharkhand City. Because of the nature of their job, Priyanka's family experienced several relocations like in Mumbai, Lucknow, Bareilly, and in the US.
#3. She prefers marrying an Indian sportsman than a rich foreign businessman who will take him all over the world. In fact, this was her answer to her final question when she joined Miss India in the year 2000, in which she was declared as First Runner-Up.
#4. Aside from being a successful Bollywood actress and international pop star, Priyanka is also a successful beauty queen. She brought honor and pride to India when she won the coveted pageant title Miss World in the year 2000.
#5. Most of the time, she is called as Piggy Chops by the media. Such tag name was created by her co-star in her movie Bluffmaster, Abhishek Bachchan. However, her family and friends used to call her Mimi or Sunshine.
#6. During her childhood days, Priyanka was into theater productions. In fact, she has learned how to properly execute the Kathak dance, which is a classical Indian dance form. She was even taught about Western classical music.
#7. Priyanka has several dreams before she became what she is now. She aspired to become a model, engineer, and criminal psychologist.
#8. She was once featured in Salvatore Ferragamo museum in Italy, and she was the first Indian celebrity who made it. She joined the Hollywood stars who were also featured here such as Drew Barrymore, Audrey Hepburn, and Marilyn Monroe.
#9. Of course, every person has his or her own favorite when it comes to perfumes. Priyanka has her Ralph Lauren's Romance that she loves to wear at all times.
#10. This stunning and popular Bollywood actress loves sleek cars. When you get into her garage, you can surely see Mercedes S-Class, BMW 7-Series, and Porsche Cayenne.
These are just 10 of the interesting facts about Priyanka Chopra that you don't possibly know. Priyanka Chopra is absolutely an icon who deserves great recognition.