It is said that great people never die. It is true in the sense that the great people always remains in the hearts of the people. The great people are great because they have made their people proud of them by their achievements and deeds. Every nation has some great people and this is how the world is now in its present state of progress. This is all because of the blessings of the great people who have taught the people hoe to lead their lives.
As ever nation has some legends, there are some legends in India which are still not forgotten. I am talking about Kalpana Chawla, who is the first Indian American female astronaut. She was raised in the male dominant society with the dream of flying high in the sky. And that is what she did!
Here are some facts about the life of legendary Kalpana Chawla: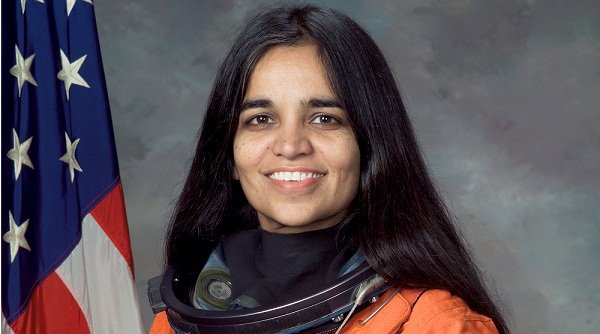 #1. Early Life: Kalpana Chawla was born in the city of Karnal in Punjab, India which is now known as Haryana. She was born in the year of 1962 on 17th of March. She completed her secondary education at Baal Niketan Senior Secondary School. And then completed her engineering at Punjab Engineering College in Chandigarh in 1982. She belonged to a middle class family where girls are expected to be obedient and docile but Kalpana followed her dreams with the support and love of her family.
#2. Life in USA: After she moves to USA in 1982, she targeted to work at NASA. There in 1984, she obtained the degree of Masters in aerospace engineering from the University of Texas in Arlington.
#3. Dream tobe an Astronaut: Kalpana always had a dream to become an astronaut. To fulfill her dream of becoming an astronaut, she decided to have the higher education with the major in aerospace. Then in 1986, she got her second degree of Masters and in the year of 1988, she became a Doctor of PHD in aerospace engineering from the University of Colorado situated in Boulder.
#4. Experience at NASA: As her ultimate desire of becoming an astronaut, she targeted NASA and started to work at NASA as Vice President of Overset Methods Inc. there she had her lifetime research on Computational Fluid Dynamics (CFD) on airplane takeoff and landing concepts.
#5. Certified Plane Instructor: Kalpana Chawla was a practical woman. She has got the license for multi engine air place, gliders and for sea planes. After that, she also earned the dream certificate of Plane Instructor in the year of 1988.
#6. NASA Astronaut Corps: With becoming the US citizen by the naturalized process, in the year of 1991, Kalpana had applied for NASA Astronaut Corps. She was selected as a candidate and got many awards.
#7. Her First Fly: In the year of 1997, Kalpana Chawla conducted her first fly in space with the distance of 10.67 million km around the earth. She enjoyed her travel to space and was proud of her ultimate dream come true. She also worked as the primary robotic arm operator and as the mission specialist.
#8. Death: she died in the year of 2003, in an accident that occurred in the space shuttle. She was one of the seven people who died in the disintegration of space Shuttle in Columbia.
#9. Marriage: During her course of life, she got married in 1983 to Jean-Pierre Harrison, who was a flying instructor and aviation author in USA.
#10. Monto: Her parents were used to call her Monto but she chose her name, Kalpana and adopted Monto as her nick name.