When talking about Bollywood, one name of an actress that really shines in the industry is Deepika Padukone. Aside from being a successful woman in the Indian filming industry, she is also enjoying great success in the world of modeling. This 29-year-old stunning actress was born on January 5, 1986 in Copenhagen, Denmark from her parents Prakash Padukone and Ujjala Padukone.
Needless to say, not all things about Deepika Padukone are known by so many people. In this regard, here are 10 most interesting and unknown facts regarding Deepika Padukone that you might find surprising on your part: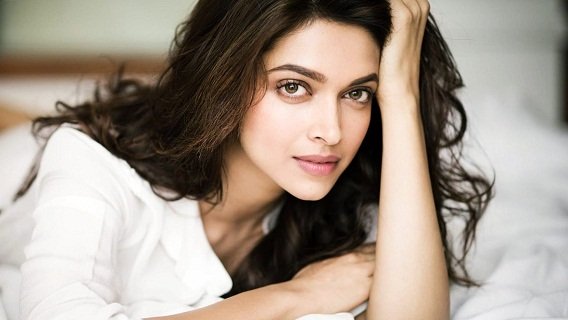 #1. Deepika Padukone is not only well-known in her Bollywood films, but also in supporting several charitable institutions. She has been supporting Olympic Gold Quest, which is her father's charitable institution that focuses on the betterment of life of competent Indian athletes. She also gets involved in supplying clean water and enough electricity power for the people of Ambegaon village in Maharashtra.
#2. Om Shanti Om was supposed to be not her movie. It was just passed on her after the allotted movie for her titled Happy New Year got shelved. Even so, this does not stop Deepika from performing excellently making the film a blockbuster one.
#3. Deepika is also a sporty kind of a woman. She loves playing badminton, and she plays it excellently since she was once a professional badminton player who played for India. Perhaps, she has gotten such sporty nature from his father Prakash Padukone who also happened to be a professional badminton player. Moreover, she also played baseball before in a state level competition.
#4. Before she entered Bollywood, she worked as a professional model first that can be dated back in the year 2004. She was handled by a famous choreographer and fashion designer named Prasad Bidapa.
#5. She is known for being stylish when it comes what she wears. During important formal events, you can never see her wearing elegant dresses made by other clothing companies than ZARA.
#6. Deepika is certainly a woman whom should be idolized for when it comes to dancing and acting. Her skills in both of these things are undeniably excellent. She has indebted her great acting prowess from Anupam Kher, while her excellent dancing moves and talent are enhanced by Shiamak Davar.
#7. Farah Khan was the one who discovered Deepika. She was firstly seen by her in a music video of a famous Indian singer named Himesh Reshammiya. The music video was titled Naam Hai Tera.
#8. The latest blockbuster Bollywood film titled Chennai Express was supposed to be not a movie project for Deepika. Since the original leading lady Kareena Kapoor was very busy, Deepika was chosen to be the substitute.
#9. She is not that friendly in nature, but this does not mean that she is hard to deal with. It is just that she does not give her trust to someone very easily. In fact, even she was still younger, she does not have a lot of friends unlike other ordinary kids.
#10. Deepika owns a flat in Beaumonde Towers that is exactly located in Prabhadevi. Such flat was bought for Rs. 16 crore by her boyfriend Sidharth Mallya. He bought it as a gift to her.
These interesting facts are unquestionably not that exposed to a lot of individuals. Hence, consider yourself lucky since you are one of those people who already know enough information about Deepika Padukone.