When you are using a dustbin, it is essential to keep the same clean. If you do not clean the dustbin from time to time, it may appear dangerous for your health or the family members. You have several techniques to keep the dustbin. Regular use of the dustbin makes it dirty and messy. So, it is essential to keep the same clean and fresh whenever possible. Please clean the dustbin once every seven days. You have many advanced products to keep the dustbin clean and fresh.
Best ways to keep the dustbin clean at home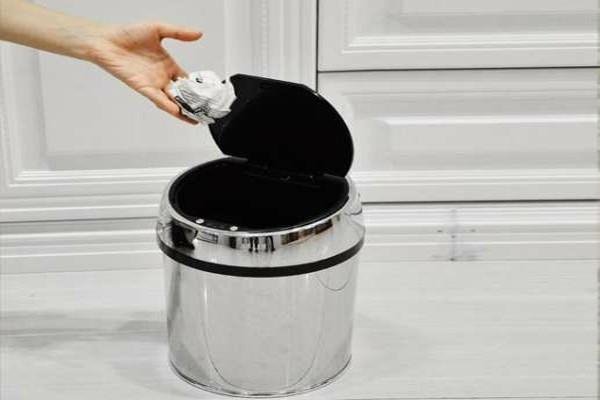 Here are some advanced ways to keep the dustbin clean and good. Let us now discuss some of the best points to clean your dustbin and make it safe.
⇒ In the first step, you must always put a bin bag inside the dustbin. This will prevent and protect the dustbin from becoming messy after being used for some time. You will get these papers in all the shops. They are made of thin plastic materials and are ideal to be used in the dustbin. Every day you can bring out the paper and throw it on the trash bin.
⇒ Once every week, you must clean the dustbin with soap and water. You may use detergent or simple liquid soaps to clean the dustbin. This will keep the interior part of the dustbin clean and free from bacteria to a great extent. Once you rub the dustbin with soap, try to clean it completely with water. It is the most essential part of the cleaning process.
⇒ Always remember to throw the dustbin papers. This will prevent you from any infections. You can use the dustbin for an extended period.
⇒ Always keep the lid of the dustbin closed. Never keep it open as the bacteria may spread in other corners of the house. This is why it is suggested to buy a dustbin with lids.
⇒ If possible, try to keep the dustbin under the sunlight. It will make the dustbin dry, and you can use it. It is best if you keep it under the sun after washing it with soap and water.
⇒ If you find maggots and flies moving around the bin, try to clean it with bleaching powder and phenyl. This will immediately clean the dustbin and kill the bees. It is unhygienic to use the dustbin when the bees are flying.
⇒ Above all, please change the dustbin once a year. It is not good to use the dustbin for an extended period. If you find, the dustbin is becoming discolor and looking dirty, you should immediately replace it.
So, keeping the dustbin clean and tidy should be one of your primary purposes. Your hygiene and health are the priority. You must never compromise with this in any situation. Most of the diseases are caused because of dirty dustbins. Thus, you must check the condition of your dustbin. Try to buy the best quality dustbin.
Related Topics